Wow, this deal is awesome. Hulu Black Friday deal, get Hulu for $1.99/month for 12 months! You guys that's $24 a year for Hulu!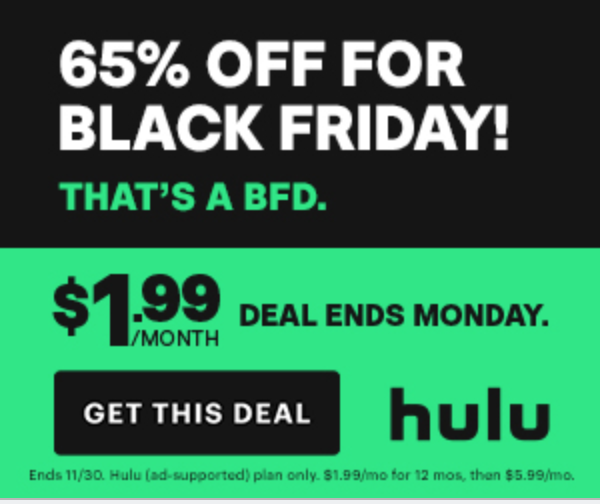 With the uncertainty of the pandemic it's nice to have something at home to keep us entertained. I've been thinking about trying Hulu anyway so this deal is sweet enough for me to give it a try! What are you Hulu show recommendations?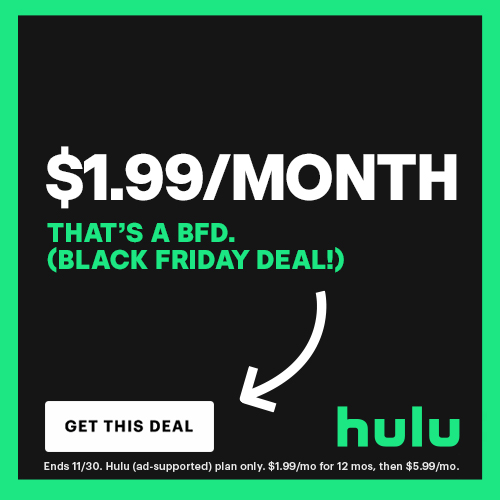 This offer is valid for new and eligible returning Hulu subscribers (those who have not been a subscriber for the last 3 months).
My oldest son was just telling me that he got a 1 free month trial of Hulu and he actually liked it better than some of the other streaming services. Yep, definitely gonna give this deal a try.
The Hulu Black Friday deal is only valid 11/26/20 until 11/30/20. After that this deal is gone so don't sleep on it. I have friends that have cut the cord on cable and only have one or two streaming services. Great way to save money.
This post does contain affiliate links. I will earn a commission for sign ups through my links.