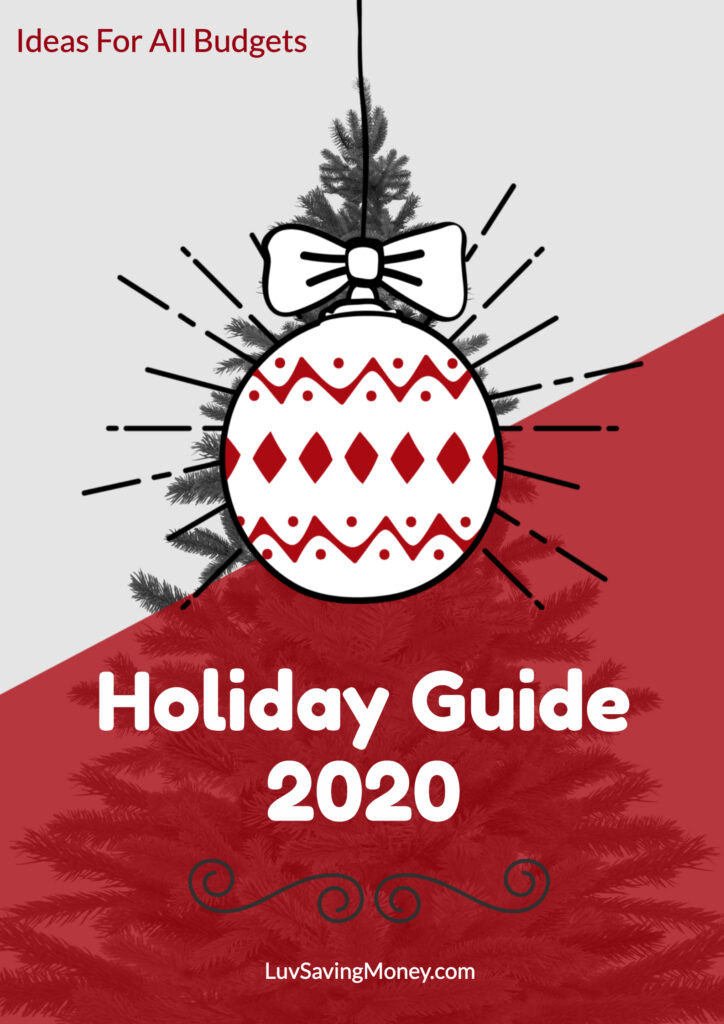 I can not believe it's time to start thinking about holiday guides for 2020 already! I had a few request coming through my emails the last week or so and realized I need to get on it!
2020 has been a rough year. I will be including gifts and services for all budgets. I love to feature small businesses. Features on LuvSavingMoney.com are more affordable than you think. I also love to do cross promotions!
Special holiday promotions? My readers love a deal. I'd be happy to share your sale/coupon or Black Friday offers.
Want to be featured in the Luv Saving Money Holiday Guide 2020? Email angwith4@gmail.com
Holiday Guide 2020:
Bissell Spinwave Robotic Vacuum
Adagio Tea Advent Calendar and 12 Days of Christmas Set
(This list will be updated as more sign on)