At the beginning of the 2019-2020 school year there was no reason to believe that it wouldn't end just as any other school year did. With the exception of my oldest son who would be graduating. We sat through the FAFSA education meetings, I asked a million questions to family and friends about preparing my child, financial resources, scholarships, wading through paperwork, etc. It was a learning experience for us and we're still making sure we check off steps to get things done. But, my son was accepted to his first college choice which is the University of Pittsburgh at Johnstown. He intends to major in Environmental Science but can't decide if he wants to minor in Geology as well.
When the COVID-19 Pandemic hit there were so many questions. Will there be a graduation and if so, how will we do it? I guess there's no senior prom then huh? Will the kids get to finish out their sport as a senior? Will any of the events be rescheduled? Will anything change with the college process? Will there even be college in the fall? So many questions.
This was my son's last year of archery club. He had made it to States again and had hoped for one more try to make it to nationals. States was canceled and we've heard nothing about rescheduling. This was probably the most disappointing thing to my son. One of the lows for him. But he was grateful he got to experience his senior year of football in its entirety including receiving several football awards at his banquet. One of the highs of his senior year.
We did have a graduation. Socially distanced. I really didn't know what to expect but it turned out beautifully. It was amazing to see the community support for our seniors. People lined the streets with signs including local businesses. You could tell how much time and effort was put into this graduation. Almost everyone I talked to said they think they enjoyed it more than the traditional graduation. I told him, I don't remember a think about my graduation but you will remember at least some of this forever. Definitely a high in all this. I think our seniors felt recognized and validated in a time when they could have missed out on a lot.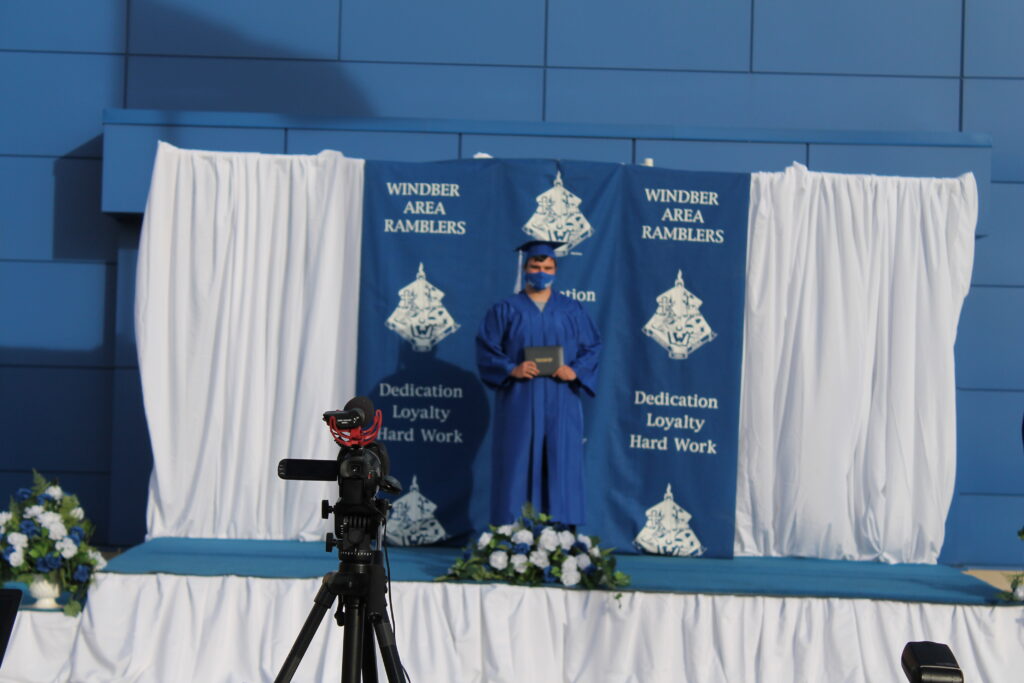 Now that things have moved to the "green phase" here in Pennsylvania our school has decided to hold a traditional graduation and prom as well. My son is excited about prom but we feel nothing could top the first graduation they had.
Still some anxiety about if he will actually be able to physically attend college in the fall or if it will be virtual. Thankfully he had already decided he wanted to be a commuter (we don't live far from the college) so no worries about dorm situations. And if it's virtual will there be a change in fees? We really don't know what to expect.
I've been seeking out scholarships for some time now. Nagging my son about applying for school scholarship, college offered scholarships, and any other ones I find lol We were blessed that he received one scholarship. I love finding scholarships online too. Especially the ones that aren't so prominently advertised. I just found the Nancy Etz Scholarship which I will definitely have him apply for. Every bit helps! As I told my son, for every grand and scholarship dollar you received that's one less dollar you have to pay back later!
This post is sponsored by Diamond Links. Any opinions expressed are my own.