During Halloween there are an abundance of sweet treats.  Give your Halloween party guests an alternative to the sweets with these fun cheesy Halloween appetizer ideas.
Mini Pumpkin Cheese Balls: Made with Wisconsin Bucky Badger Creamy Garlic Cold Pack cheese with a cream cheese base and rolled in crushed cheese puffs… these festive treats will be a crowd favorite!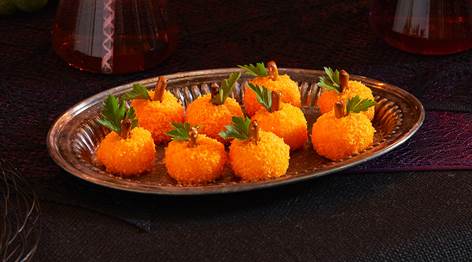 Jalapeno Mummy Poppers: Featuring bacon, jalapeno peppers and Wisconsin's Kindred Creamery Ghost Pepper Colby Jack cheese, these poppers will appeal to the spice-lovers who won't be satisfied with just a box of Red Hots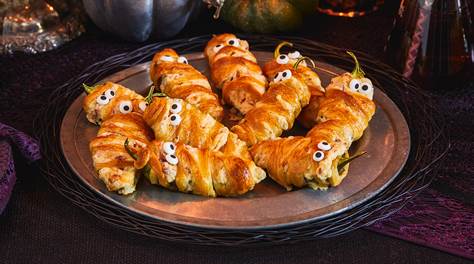 Asiago Bat Crackers: Combine Wisconsin's BelGioioso® Asiago cheese with the kick of smoked paprika and cayenne pepper to create a cute and crispy addition to your party table – they'll fly off the table!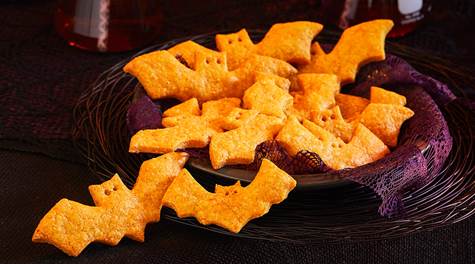 I love cheese.  I'm trying hard to stick to a keto-diet right now.  Cheese is definitely allowed.  While the above recipes don't quite fit into the Keto category (thought with some changes definitely could) here is one that will work for all the ketogenic and gluten-free ghouls out there.
Candy Corn Cheese Picks super cute and easy idea.  Great for your keto and gluten-free party guests.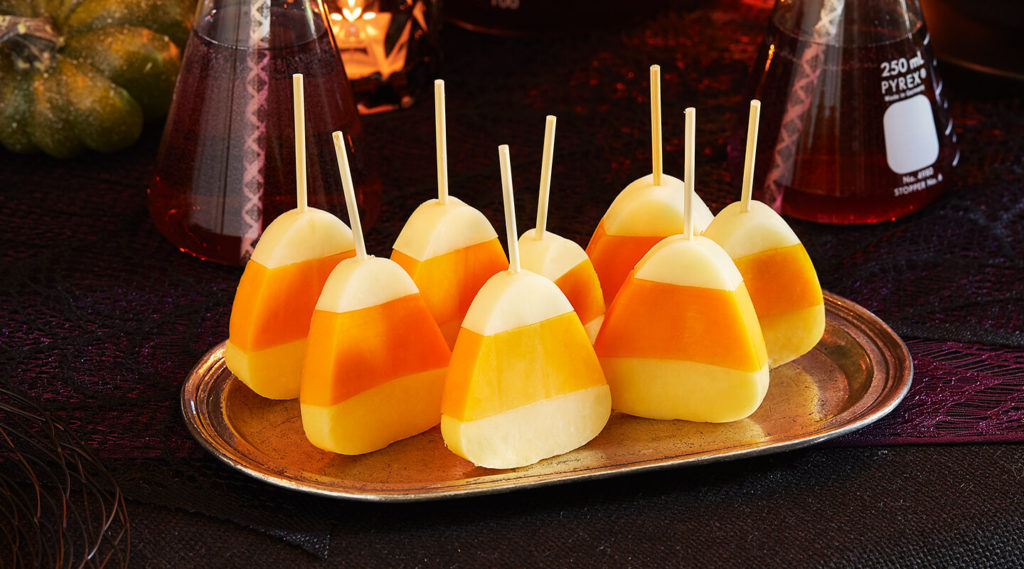 Find even more cheese recipes from Wisconsin Cheese makers.