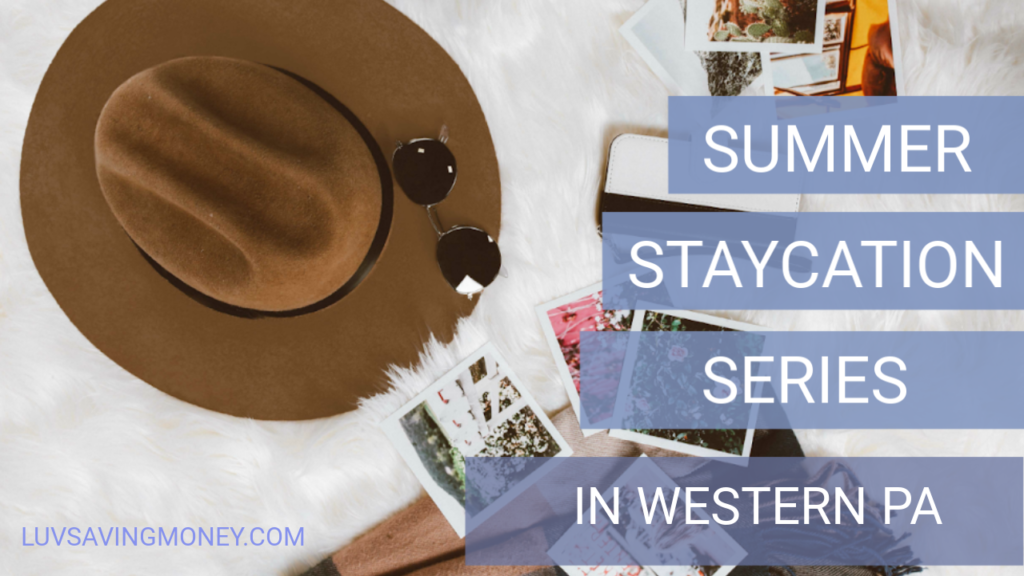 So far we've previewed the Pittsburgh Children's Film Festival, took a visit to the National Aviary in Pittsburgh, attended Challenger Sport Soccer Camp, and we've been enjoying the local recreation park.
Windber Recreation park known as Windber rec or simply "the rec" has a lot to offer for a leisurely low cost day. With tons to do on any day of the week and even more to do with special events like Wings and Waves, Windber Wine in the Park, and much more.
The park offers picnic tables and charcoal grills that can be used for a spur-of-the-moment picnic. There are also plenty of pavilions that can be rented for parties, reunions, and other events. From small pavilions to the enclosed dance hall with kitchen. Pavilion rental information is here.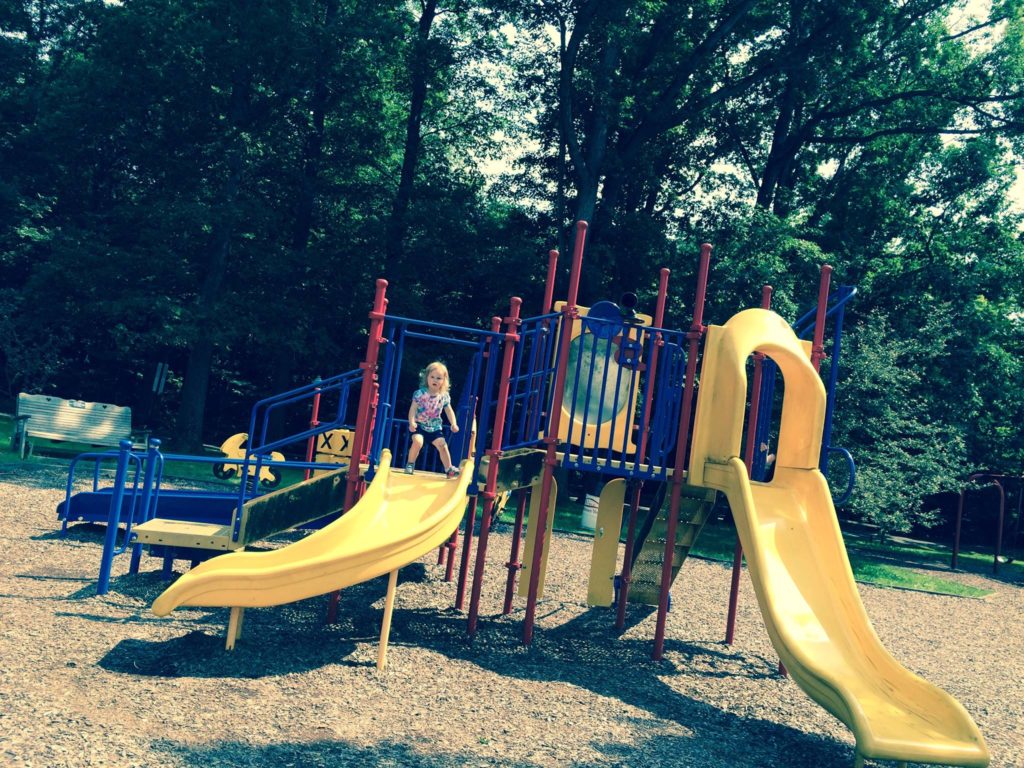 As far as things to keep you entertained there is a nature trail, skate park, playground, volleyball nets, basketball court, tennis courts, and a fenced dog park. Many local enjoy walking or jogging the park for exercise. There are restroom facilities throughout the park. One of the big draws in the summer is the public pool that features a twisty slide and two shot gun slides. There are also changing facilities, showers, restrooms, and a concession stand available in the swimming area. Note: you can not bring coolers larger than 14″ inches into the pool area. We like to pack a small cooler bag with a drink and light snack when we swim. They do have lifeguards on duty.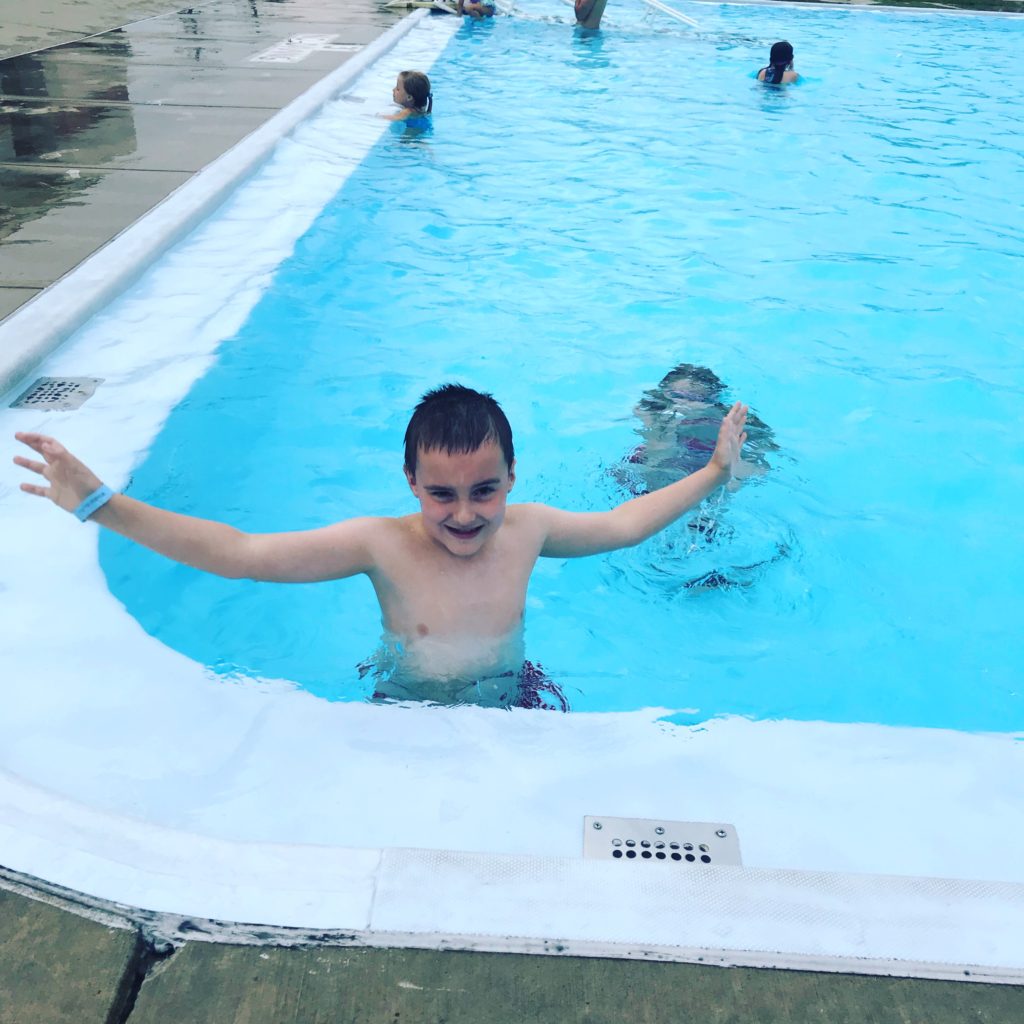 Special events like the Wings and Waves in a popular event that brings in local eateries to offer a selection of wings to try and you vote on your favorites. Each Thursday 3 new eateries offer 3 different flavors of wings each. Buy a ticket to try a dozen wings of any flavor you'd like then enjoy an evening swim.
For local residents, getting a pool pass is well worth it especially when the days get hot. If you purchase one the end of April or early May you can get it at a discount. To visit for the pool for a day it's $6 for adults and $5 for children. We invested in a pool pass this year and it has paid off for us. We are visiting 2 to 3 days a week at least as weather permits.
You could easily make a day out of the Windber Recreation park. Walk the nature trail, let the kids play at the playground, have lunch at one of the picnic tables, then go swimming. Or maybe play some basketball or tennis.
The Windber Recreation Park is the guaranteed low budget fun in the Johnstown, PA area.