I had the pleasure of meeting Leah Altemus who is the owner of Black Raven in Windber, PA.  Black Raven is a Metaphysical store located in small town Windber, Pennsylvania.  Black Raven is your source for things like crystals, candles, smudging sticks, psychic readings, and more.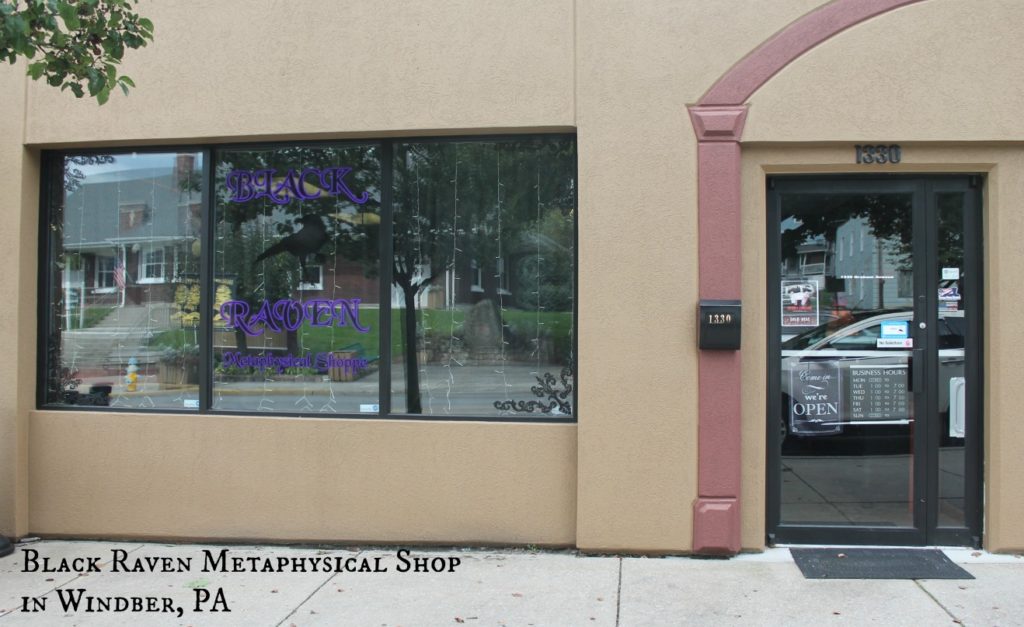 Black Raven is a pinterest-worthy shop with many things for your metaphysical, emotional, and spiritual well-being.   Leah Altemus has a fascinating background being former law enforcement and an army veteran.  Leah also happens to possess psychic abilities.  Leah has even helped in missing persons cases. She offers psychic-medium readings at her site, your home, and via skype.  You can see all the services offered at Black Raven on their site black-raven6.com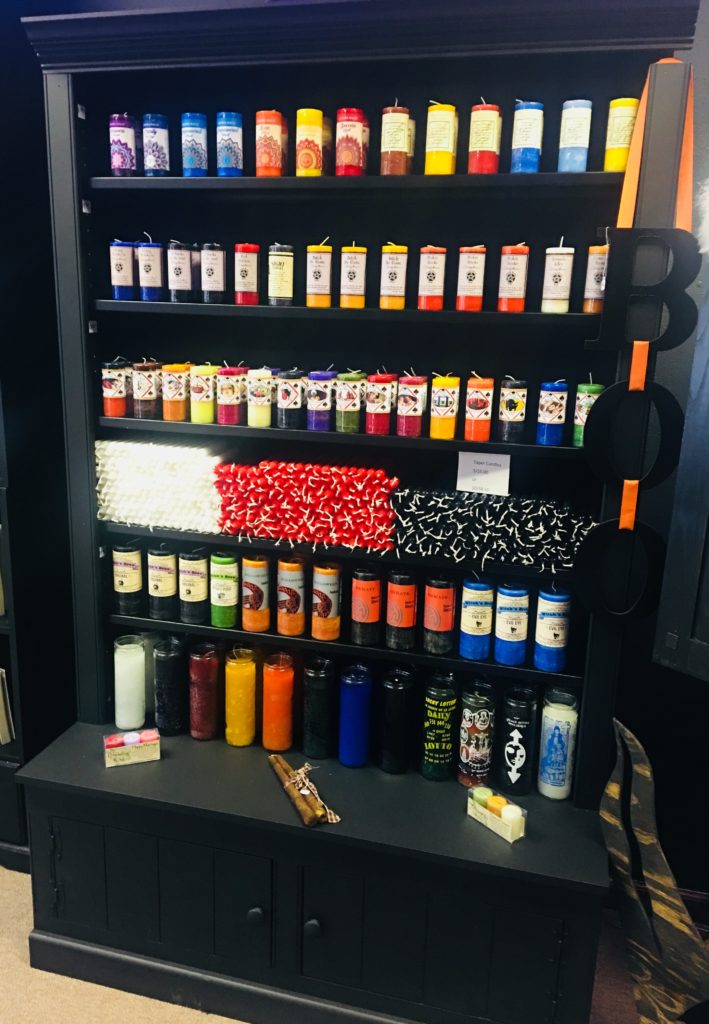 Black Raven in Windber also has products to help you.  Let's talk crystals for a minute.  Using crystals for emotional, spiritual, and physical well-being isn't a new idea but it seems to be growing in popularity.  I've looked into using crystals personally.  I discovered a little while ago that I'm empathic. I carry a lot of emotions on me that don't always belong to me. Working in a hospital doesn't help. I keep a rose quarts in my bedroom, a salt lamp on my desk, and was able to pick a carnelian crystal at Black Raven to help with my motivation and creativity which is sometimes stolen from me with my depression.
Black Raven has a selection of some of the more popular crystals like carnelian, rose quartz, tiger's eye, flourite, and more.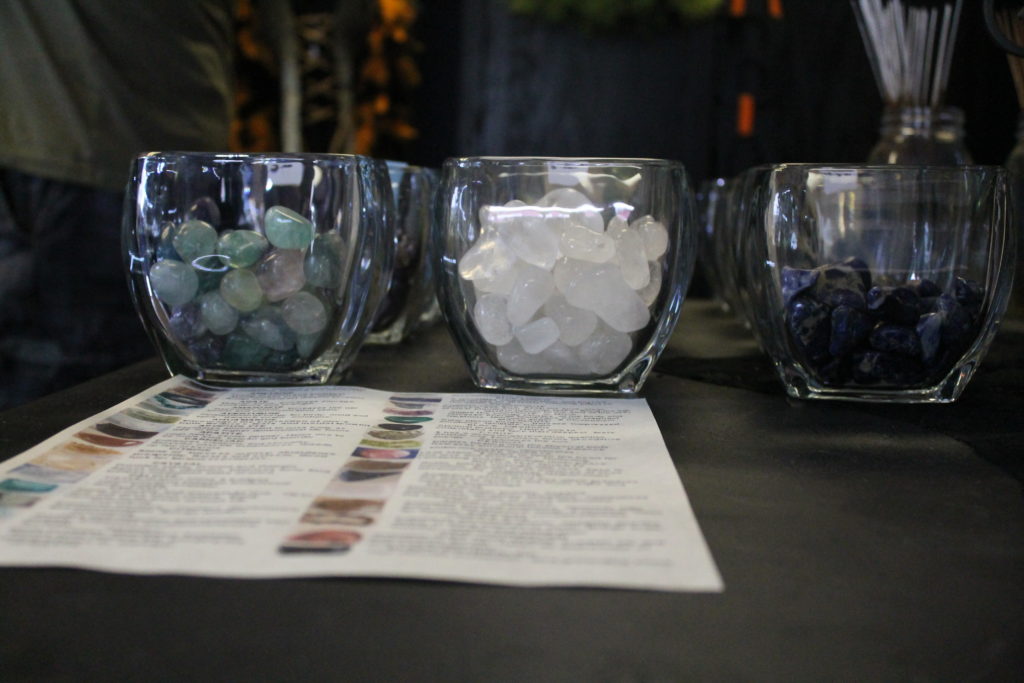 If you prefer, Black Raven offers jewelry options with crystals in it as well like this necklace and earring set containing tiger's eye.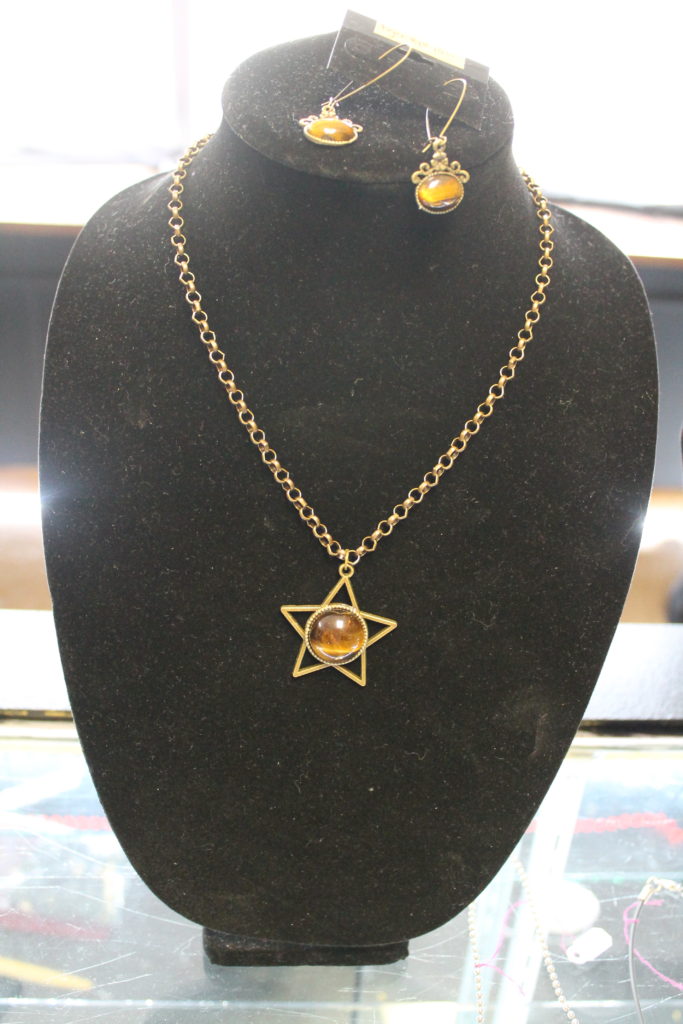 Black Raven hosts events periodically in the shop and with the community.  They have an event coming up in November with the creators of Deadly Grounds Coffee.   Coffee is my life line and I enjoy trying new brands and blends. I had to pick myself up a bag of Deadly Grounds Coffee Pumpkin Spice. This is one of the most well blended pumpkin spice coffees I've ever tried.  The pumpkin spice is not too spicy or over-powering. The coffee is a smooth medium roast making it drinkable just about any time.  Deadly Grounds coffee is from Hell, Michigan so it is the official coffee of Hell lol.  Also it's the official coffee of Halloween, so what better time to try it out!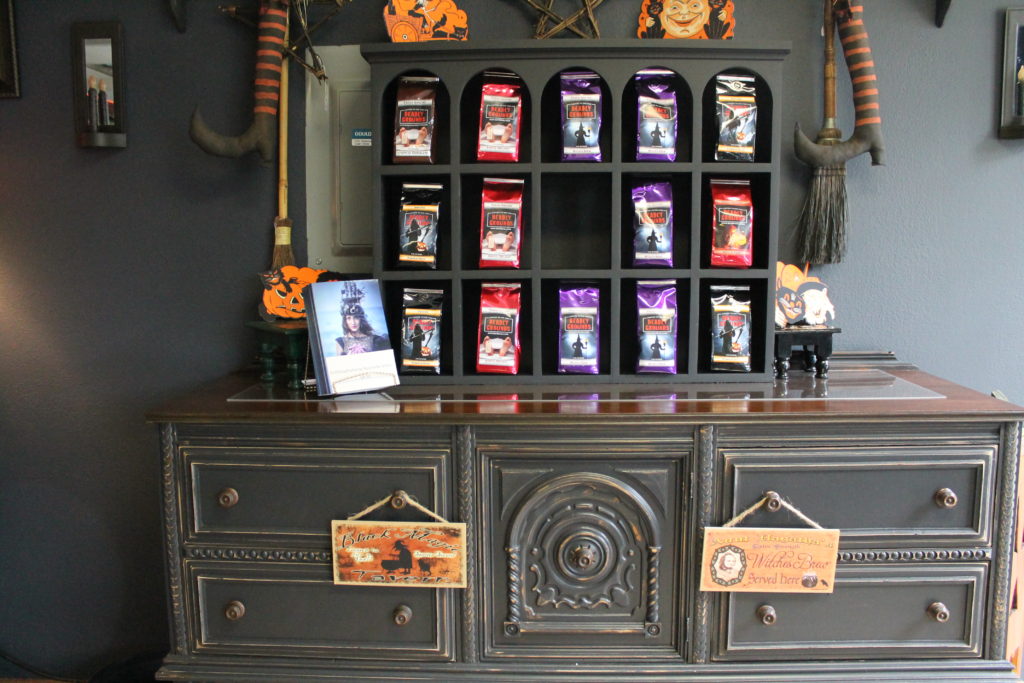 Since my visit to the shop about 2 weeks ago, Black Raven has added even more inventory.
I could go on and on about the services and products that Black Raven offers but I suggest you check out their website and follow on Facebook.  Leah is knowledgable and willing to help.
Website: black-raven6.com
Facebook: facebook.com/blackraven1626