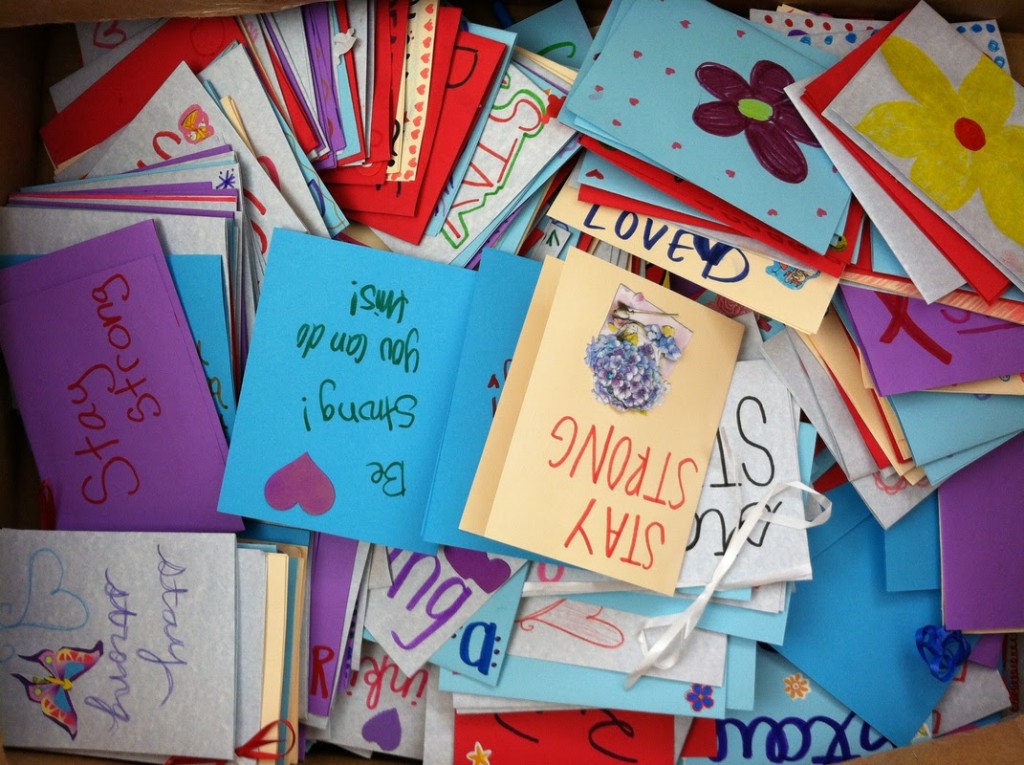 Did you know that April is National Card and Letter Writing Month? Yea, I didn't.  Well at least not until about a week ago.  When I heard that, it got me thinking.  I have no idea when the last time I sat down and wrote a letter to someone was.  I started thinking about how I used to write to my old college room mate.  I actually found some of her old letters after my family and I moved to our new house. My hubby had them in the burn bin and I found them. I grabbed them out and started reading them again.  Oh my gosh did it bring back memories.  I took a picture of them and shared them with her on facebook.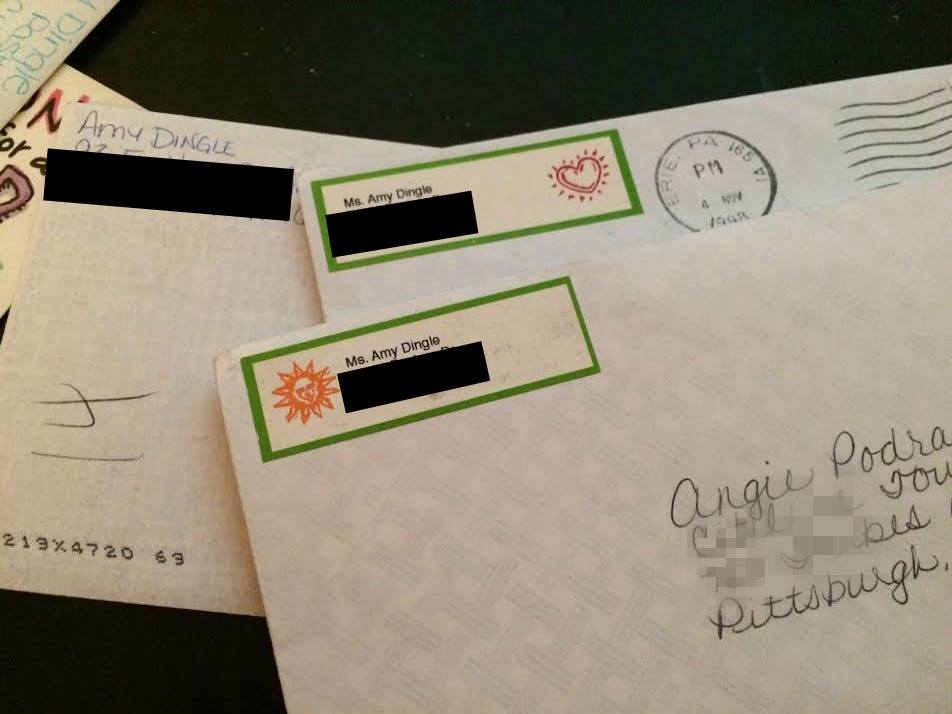 Then I started thinking about how when I was in 2nd or 3rd grade, the teacher asked the class who would like to write to a soldier overseas.  There was a main address to send all the letters to and my letter went to a soldier named Sydney during Desert Storm.  We wrote back and forth.  He sent me a few cool things like water bottle labels and I think a coin or two.  I lost track of him for a while then he sent me a letter in the mail in the off chance I still lived at the same address.  I didn't but it just so happens that my dad worked in the post office at the time and was able to get the letter directed to me.  Mind you this is something like 20+ years after the last letters were written.  I now talk to him on Facebook (isn't facebook grand). Anyway, I believe his story was that he was cleaning his garage and came across a box that had letters that people had written to him during his service.  He found some of my letters and that's how he got in touch again.
Then I had a pen pal in Russia.  Back before the USSR broke up and we didn't have the little countries like Georgia.  My pen pal's name was Svetlana.  She tried very hard to write in English we wrote back and forth often but after the USSR was no longer the USSR the letters stopped coming.  I often wonder how Svetlana is doing.
So I know I rambled on a bit there but you can see, all those letters had a special meaning to me and some of the others involved.   It's like finding a forgotten treasure when you come across old letters.  I know it takes me back to that time, nostalgia I guess people would call it.
So if you want to put pen to paper and celebrate National Card and Letter Writing month I have an idea for you that will be both meaningful and appreciated.

Girls Love Mail is a Northern California Non-profit. Founded in 2011 by Folsom, CA resident Gina L. Mulligan, breast cancer survivor. When undergoing treatment she received over 200 cards and letters from friends, family, and people she never met.  They provided her with inspiration and strength.  Now Girls Love Mail distributes more than 50,000 cards and letters.
"Girls Love Mail lets women know they're not alone by giving them letters of encouragement when they are first diagnosed," says Gina. "Letter writers of all ages and from across the country are joining us in this intimate act that provides so much comfort to these women. We provide help on the website about how to get started and what to say in your handwritten letter."
If you'd like to write and send your own card or letter for a cancer patient you can send them to this address:
Girls Love Mail
193 Blue Ravine Road, Suite 120
Folsom, California 95630
I know I will.  I might even make a new friend! You can even check out the Girls Love Mail site if you need ideas or inspiration to start your writing.