**This is a sponsored post**
Imagine living in an area where you are afraid to let your children go out in play for fear of active land mines.  Even worse, maybe you don't even realize there are active land mines and you lose a loved one because of it.  I just can't imagine how scary that is or how painful the loss of a child would be.  This is where MAG America comes in.
MAG stands for Mines Advisory Group.  MAG is a 501 (c)(3) organization. In counties with conflict, too often, things like land mines, unexploded ordinances (UXO) and firearms are left behind leaving innocent civilians at risk.  This vimeo video from MAG helps explain some of what they do as well:

Jonathan Goldsmith joins MAG America and CPI in the Campaign for Vietnam from MAG America on Vimeo.
There are so many heartbreaking stories.  You can read more about the efforts on the MAG website and read more about the victims and why this is happening.  Sadly 3-40% of victims are children.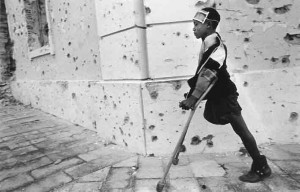 For as little as $26 donation you will help fund a demining project for a day in countries like Laos, Vietnam, Iraq, Cambodia, and more in clearing unexploded land mines and bombs.  Of course any donation is gladly accepted though and they do accept paypal.  You can read one family's story here. MAG helped clear 300,00 land mines and unexploded ordinance between July 2012 – May 2013