The Road to Bliss by Denise N. Wheatley Genre: Contemporary Romance
Newly engaged Timber West is a beauty and wellness entrepreneur who seemingly has it all. But her life is turned upside down when she breaks off her engagement with Brian after he questions her career choices and wavers on wanting more children. Timber turns to her friend Eva for sympathy, which is tricky considering Brian is also Eva's father. Timber eventually finds love again with sexy actor Alex and moves her company Soothing Bliss into a beautiful commercial space. With an exciting new man and a business that's flourishing, Timber feels as though she's on the perfect path. But she's thrown into a whirlwind of turmoil when Soothing Bliss's new location is threatened to be purchased by a callous art curator, and Alex's popularity sparks his wandering eye. Then Brian reappears and they start up an unlikely friendship, giving Timber just the boost she needs. As Christmastime approaches, Timber's wish is that her favorite holiday will bring about a miracle in her fight to keep Soothing Bliss in its rightful home. With a little compromise and dose of holiday magic, Timber wonders whether she and Brian can work through their past and mend a relationship that perhaps never should have unraveled. Reader Alert! Timber West always plays by the rules. So even she's surprised when she decides to leave her prestigious job as a chemist and launch a beauty and wellness company. Her fiancé Brian, who was her chemistry professor during college and also happens to be her best friend's father, isn't happy with this decision. His disapproval leads to their breakup, but a devastated Timber eventually finds love again with a charismatic movie star. Life is good until both her new relationship and business begin to falter, leaving Timber reevaluating Brian and pondering whether she should give him a second chance. To My Readers: A story just isn't a story without a large dose of romance and a happily ever after. THE ROAD TO BLISS is just that. This novel is a beautiful tale of love and second chances, with plenty of fun, drama and turmoil in between! My main character's love affair feels so real to me, to the point where I found myself rooting for her in hopes that everything would work in her favor. Writing this book was a wonderful journey, and I hope you enjoy reading it as much as I enjoyed writing it! Add to GoodreadsAmazon * B&N * Red Sage Publishing
Denise N. Wheatley is a lover of romance, happy endings and the art of storytelling. She used to cry as a three-year old child when her mother read to her because she so badly wanted to read the books herself! Once she learned, Denise constantly had her nose in a novel (especially the ones she'd sneak from her mom's bookshelf). She's been writing for as long as she can remember and draws inspiration from Chicago, the city where she was born and raised, as well as Los Angeles, which is one of her favorite places in the world. Denise has published several books and novellas with Simon & Schuster, Red Sage Publishing, eXtasy Books and independently, has written screenplays and teleplays, and has ghostwritten for some of your faves. When she isn't sitting behind her computer, you can find Denise in a movie theater, on a tennis court, watching true crime television or chatting on social media. Website * Facebook * Twitter * Instagram * Bookbub * Amazon * Goodreads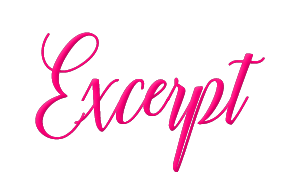 Timber rested her head against the couch and thought about that night she and Brian's
relationship transitioned from academic to personal. After Eva had left for the city, Timber went
back up to the apartment to tell the professor she was leaving. When she walked inside, he was
sitting on the couch. He asked her to join him. She did. He was sitting on one end. She sat
down on the other. The space in the middle was empty. He appeared miles away.
Timber felt the tears coming on again. But this time they weren't tears of grief. They were tears
of joy. And nervousness. Because she knew that she needed to explain why she'd shunned him
over the past several months, and tell him how she really felt about him. Timber took a deep
breath and turned towards him, ready to confess.
"I love you," Brian whispered. He looked directly into her eyes. His hands were folded in his lap.
He sat perfectly still, his expression wrinkled with sincerity.
Timber leaned back and stared at him in disbelief. She wanted to say something, but couldn't
because his statement had paralyzed her vocal chords. Her mouth hung open. She struggled to
speak. But before she could, the professor slid into that empty middle seat and wrapped his
arms around her. Timber embraced him, closing her eyes and finally allowing the tears to fall.
The professor pulled away from her and smiled. "Are we still on for dinner tonight?"
"Absolutely."
"Great. I'll pick you up at seven. We have a lot to talk about, and a lot to figure out. But I think
we should take things slowly so not to ruin something that we both seem to have wanted for
quite some time."
"I agree," Timber replied. The pair stood up and left the apartment.
"By the way, you know you can call me Brian now," he said amusingly.
"That may be somewhat difficult considering I've been calling you Professor Morris all this time,
but I'll try," Timber laughed.
"I'll see you at seven," he said, walking Timber to her car then heading to his.
"Hey," Timber called out.
"Yes?"
"I love you, too."
"Good. I was waiting for that."
---
Timber gave herself a quick once-over in the mirror then heard her bell ring. When she opened
the door, Brian's eyes widened and he took a step back. The dozen roses he was holding fell
down by his side. She laughed and took the flowers then invited him in.
"Wow. You look absolutely stunning," he told her. "I couldn't even speak when you opened the
door."
"Yeah, I noticed!" Timber laughed, walking to the kitchen and putting the flowers in water.
"Thank you. You look very nice, too."
And he did in his crisp blue shirt and perfectly tailored navy suit. His hair was freshly cut and he
smelled divine. Timber felt a thrill shoot up her spine, still is awe that this night was finally
happening.
"I was thinking we could do Italian tonight," Brian suggested when Timber walked back into the
living room and placed her flowers on the coffee table. "By the way," he continued, "Did I tell you
how beautiful you look?"
"I believe you did," Timber blushed, grabbing her clutch. "Shall we go?"
"Yes, we shall."
On the way to the restaurant, music and movies were the topics of conversation. After they
ordered, they chatted about Eva. Throughout dinner, Timber caught Brian up on everything he'd
missed over the past several months. During dessert, they discussed how Brian had married
Eva's mother at a very young age and had no idea what he was getting himself into. But he was
glad that they'd remained great friends after their divorce, and they were both so proud of the
way they'd co-parented with Eva.
After dessert, Timber and Brian sipped espresso and discussed her upcoming first semester as
a graduate student. He explained to her what she could expect, and what she should focus on
depending on her career path after graduation. Three and a half hours had passed. And it was
the best date that Timber had ever been on.
The lively conversation continued on the drive back to Timber's house. When Brian pulled into
her driveway and walked her to the door, it was obvious that neither of them wanted the evening
to end. And while they hadn't discussed what the future held for them as a couple, it certainly
seemed as if they both wanted to be together.
"I had a wonderful time tonight," Brian said.
"So did I. It was the best date ever."
"Was it really? Well I'm glad to hear that. And thank you. That's quite the compliment."
"It's the truth. Great food, great conversation…it was as if we'd never lost touch."
"It was," Brian agreed. "We've always had great chemistry." He paused, then took Timber's
hand in his. "So does this mean you'd like to see me again?"
"I would love to," Timber responded, intertwining her fingers with his.
"Good. I'm looking forward to it. And just so you know, I've wanted to be with you since the first
day you walked into my classroom."
Timber stared at Brian through widened eyes. So it was official. He had in fact been just as
interested in her as she'd been in him from the very beginning.
"But I honestly never thought this would happen," he continued, "Especially after every day that
went by that I wasn't able to talk to you. After you graduated, I didn't think I'd ever see you
again. So now that I have you here, I don't ever want to let you go."
Brian leaned in and kissed Timber softly. She closed her eyes and relished in the moment,
absorbing every single word that he had just spoken while his supple lips pressed against hers.
She was so taken aback by his admission as well as this kiss that she felt as though she was
floating on air.
Timber hoped their relationship would last forever. After almost six years of inseparability, she
was confident it would. When Brian slipped a diamond and platinum engagement ring on her
finger one day late last year, she was convinced that it would…
Follow the tour HERE for exclusive excerpts, guest posts and a giveaway! a Rafflecopter giveaway