My son is attending his first prom with his girlfriend of a few years. We're going today to pick up his tux. With prom season in full swing and Mother's Day in a few days I really have to wonder how much waterproof mascara is purchased in May. There has to be a sales spike right? Between the teen girls getting glam for prom and the moms trying to hold back tears ?
Well if you need a new waterproof mascara or a setting spray to make sure that prom look doesn't budge for the night you'll want to grab this coupon!f
Savings.com has a $1 off any one Milani cosmetics items coupon available.
You can redeem this coupon at your local Walgreens for big savings. The Milani Make It Last setting spray makes sure the effort you put into your make up will last the whole night.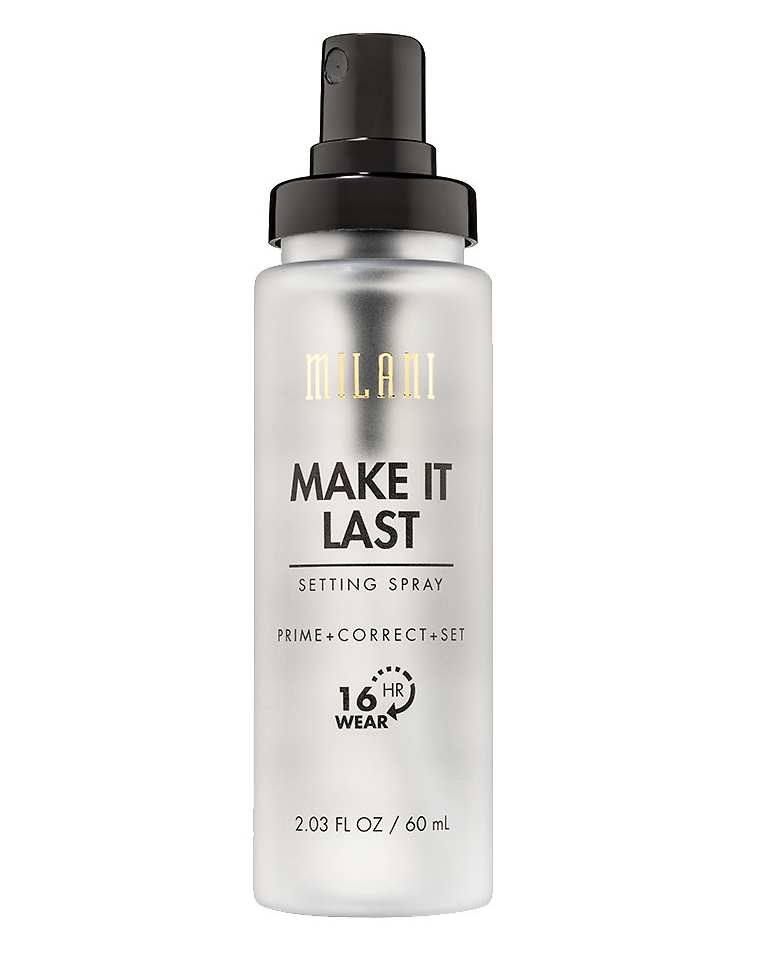 I wish I would have known about setting spray in high school. I use it now when I do my make up for date nights with my hubby, girls nights, or any other time I put the effort into my make up.
Do you have a favorite Milani cosmetics product? What cosmetic product is a staple in your cosmetics case?
This post is sponsored by Savings.com