My youngest children have their Valentine's party at school this week. We already filled out their Valentine's for their classmates and sent them to school but I wish I would have seen these first.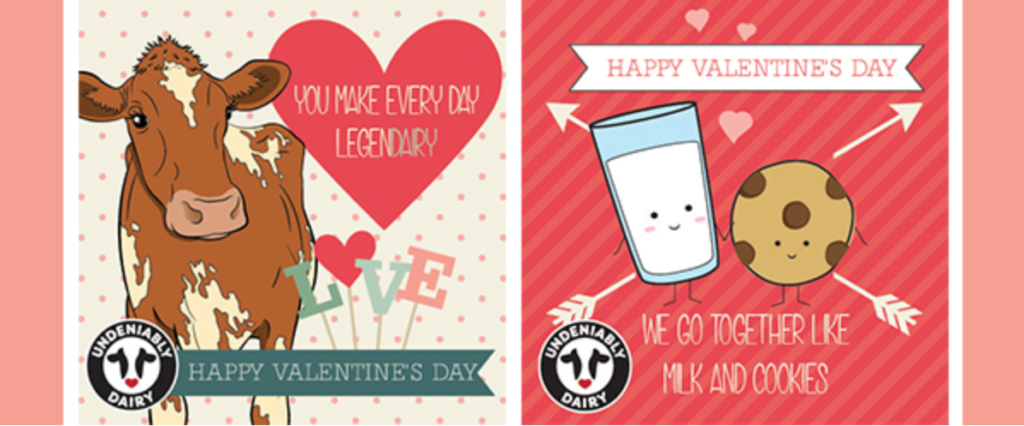 American Dairy Association of the Mideast has these adorable and punny dairy related Valentine's that you can download and print for FREE. Print these out onto some card stock or cut them out and you're good to go.
I think I'm going to print these out for my kids to give to family members. They're just too cute to pass up. And….hey…it's free!
Also, check out all the dairy recipes available on their site! My mouth is watering over the Maple Walnut cupcakes with Brown Butter Frosting!