This post does contain affiliate links. I will get a small commission from certain links in this post.
You may have seen the commercials from eshakti recently. I personally own an eshakti dress. Unfortunately I don't fit in it anymore but I keep it in my closet with the hopes to get back into it. What I love about eshakti is it's not just "off the rack" clothing.
Have you ever looked at a dress and said it would be nice but it's too short! Or maybe, I think that dress would be really pretty with 3/4 sleeves. With eshakti you can actually get the dress you want the way you want it. You want a tea length skirt? BOOM you got it. Want a boat neck? You can have that too! Want your dress to be sleeveless? No problem.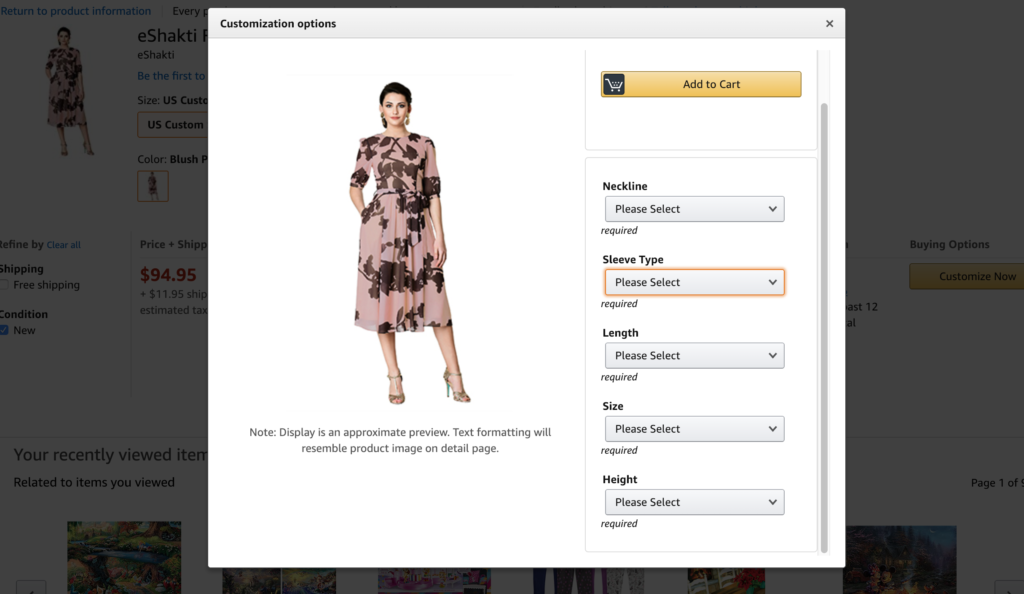 You can still shop eshakti website or shop with the convenience of Amazon. You can click the link I've included in this post or search the term "eshakti FX" on Amazon custom.
I also have a 30% off discount code for you to try it out!
Promo code: 30FXONAMAZON

Validity: Until 2/17/2019
Or go through this link and the code will be automatically applied: https://www.amazon.com/promocode/A29D7B7Z8BD80L
If you choose to shop eshakti directly from their site you can go through TopCashBack to get 8% cash back at eshakti
coupon code is only available for Amazon purchases. Cashback is only available for eshakti website purchases.