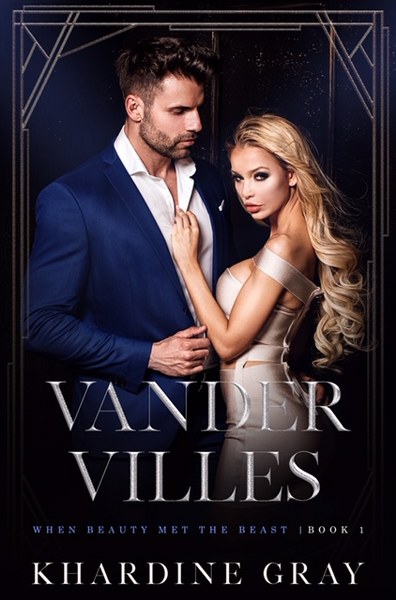 When Beauty Met the Beast

Beneath the luxurious lifestyle and the glamor of fame and fortune held by
the Vandervilles, lies a dangerous web of secrets and a twisted tale
of passion, and suspense.
With wealth, power, and beauty in abundance their dominant name
prevails.
But trouble is about to come their way and throw their lives into
turmoil.
One man consumed with the quest for revenge seeks to ruin their lives
and
destroy them one by one.
Witness the brilliantly vindictive plan to bring down Benjamin
Vanderville,
the deceitful precarious States Attorney of California and his wife
Regina, reigning queen of the fashion world.
Fall in love with the warmth of romance that blossoms between Wade
Vanderville and Chloe Matthews.
And walk the road of betrayal as Taylor Vanderville discovers where
loyalties lie.
The riveting tale of
When Beauty Met the Beast
will
grip you and captivate you right from the start…
**Only .99 cents!!**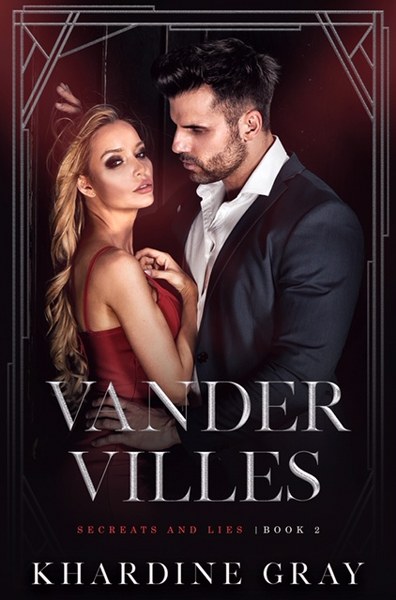 Simmering secrets and lies burst into a tempestuous roil in
Secrets and Lies.
Discover who gets burned and who, if
anyone, makes it through
unscathed.
Stability Rocked
As Wade's whirlwind romance with Chloe starts to stabilize, his
ex-girlfriend turns up desperate to destroy what firm ground the two
have forged. Wade's love for Chloe has grown so deep that he'll
do anything to protect what he has with her – even if it means
spinning a new web of lies.
The Agony of Betrayal
Still reeling from the double betrayal of her father and lover, Taylor
barely regains her feet… only to fall in love all over again with
her cheating lover. The attraction is so strong she can't stop
herself, even though she knows she must.
Matriarch and Mother
Seeing her daughter suffering is breaking Regina's heart. She yearns to
give all the help she can but… Ben is scheming to use Runway to
financially back his bid for Governor. Will her struggles to keep her
family safe come at the expense of her daughter?
Murder!
Wade finally gives in and goes to his ex even though he knows he
shouldn't. But she's dead and the cops finger him as the killer.
Only the real killer is still on the loose and hunting…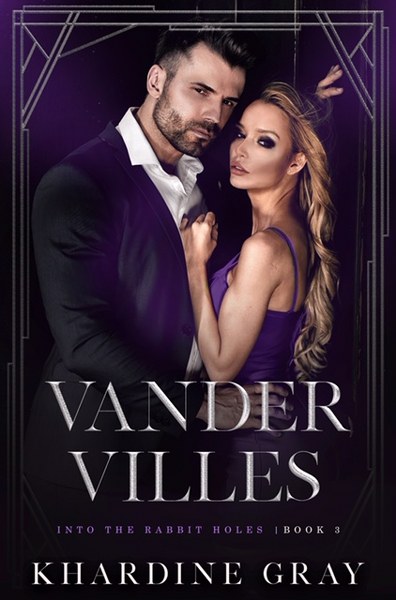 Chaos Reigns
Wade's been arrested, a killer is on the
loose, and Ben's crimes are
catching up with him. Will anyone in this family emerge from the
chaos unscathed?
Murder Mystery
Chloe and Wesley dig deep to discover what is really going on and to
prove
Wade's innocence. The deeper they dig the more the shocking truth
becomes visible. Will they discover the man behind the drama? What
happens if they do?
No Longer Hidden
The light finally shines of the crimes that Ben has committed, but
unleashes more trouble. As always Regina is caught in the middle, but
this time it's worse. She doesn't know where she'll begin to
fix things.
Forgive and Forget?
Can Taylor forgive, forget, and finally move on? Will she be able to see
the world with the fresh clear eyes that only forgiveness of a
betrayal can give? Will she be able to trust again?
Kiss and Make Up
Can Chloe accept Wade's past and all the chaos ebb to allow the deep,
romantic love they so richly deserve?
Follow the twists and turns to the stunning conclusion of Into The
Rabbit
Hole!

Khardine Gray is a contemporary romance author who lives in England with her
husband, two kids, and three crazy ferrets.
She is well traveled, cultured, and a woman with a passion for dancing
and ice skating.
When not writing you can catch her shopping, indulging on pizza and hot
chocolate, or hanging out with her family and friends.
No need to spend money on an airline ticket. Simply pick up one of
Khardine's books to become immersed in the fascinating stories and
characters she creates.

The supreme art of war is to subdue the enemy without fighting. Let your plans be dark
and impenetrable as night, and when you move, fall like a thunderbolt.
Sun Tzu couldn't have said it better in The Art of War.
What a great book, with solid words of wisdom. Wisdom that could be applied to
everyday life. Those were the best books.
Books that captured the essence of the human mind and helped you to overthrow your
enemies.
Precision was the key, along with meticulous planning. That was what you needed when
you were dealing with people like the Vandervilles. You had to plan for them with accuracy.
Otherwise, there would be no effect.
To destroy people like them you had to work your way in from the inside, and by the time
they realized something was amiss, it would be too late.
Like being poisoned. And, like the insidious toxins from a potent blend of poison, that was
exactly how I planned to work.
Find their weaknesses, exploit and obliterate them, along with anyone dumb enough to
associate with them. As far as I was concerned, they were just as bad and would have no mercy
from me.
No one would.
My mother didn't get any as she begged for her life. There was no form of mercy shown
to her, none whatsoever as she pleaded and cried from the depths of her soul. Praying and
screaming for God until her last breath departed from her body. Mercy never even entered their
minds.
My mother was a sweet woman who loved too much. Her kindness and sweet nature
were her weakness. She wore her heart on her sleeve, and evil people took advantage.
I would never forget her, and how she suffered as I watched her die. I was helpless thenbut promised I wouldn't allow her death to be in vain. I wouldn't allow the life she lived to signify
nothing.
I wouldn't allow the beautiful spirit she had to fade away.
Those people would not take that from her.
It had taken me a long time to get to this stage. A very long time. Years and patience.
But, now I was here, at this point, and ready with a plan so dark and impenetrable it
would strike them down with crippling effects. I'd conquer them all and make sure that they all
paid for what they did. Every last one of those self-indulgent, vile, materialistic Vandervilles.
By the time I finished with them, they'd all beg for death, which I'd gladly offer. Oh, so
gladly. I relished the thought just like I did the taste of candy. Sweet and desirable.
The stage was finally set and the actors all in position. All I had to do now was sit back
and watch the long-awaited, grand performance.
Lights, camera, action…
Follow the tour HERE
for exclusive content and a giveaway!