This post is sponsored by DiamondLinks. Any opinions expressed are my own.
About 10 years ago my husband and I bought our first house together. The house was right next to a church and used to be a church rectory. It had sat on the market for about a year before we bought it and we got an amazing price on it. We knew there was work that needed done on it but they told us it had a new roof, siding, windows, and door put on it. Those are big things so we were ok with the other work that needed done.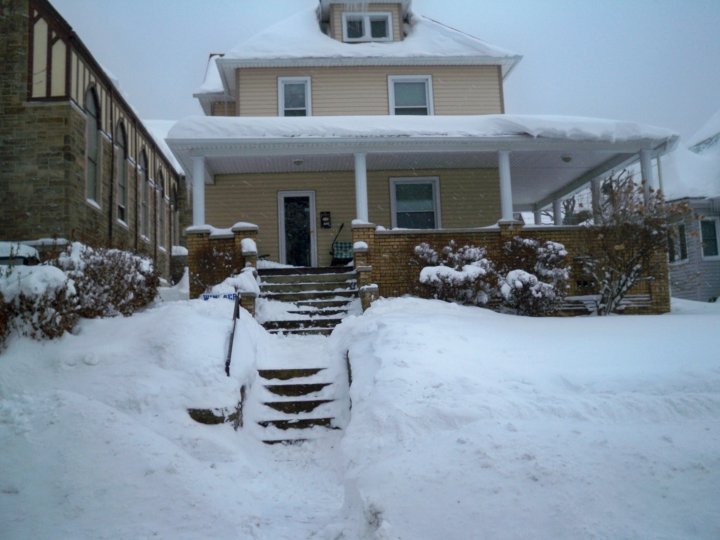 Since it was a church that was selling the house we also trusted their word, especially since the siding, windows, and door appeared to be new and the roof "looked" new.
We had to water-proof the basement, upgrade the electrical system because it still had old knob and tube wiring. The house needed insulated, we had insulation blown in. We did that. We gave the bathroom a facelift. A couple years into the house we started noticing little water spots on the drop ceilings. Eventually it lead to water pouring into our living room. We ended up finding out the church didn't actually FIX they roof. They were aware it had holes and just had someone put shingles over it! So we started researching roofers.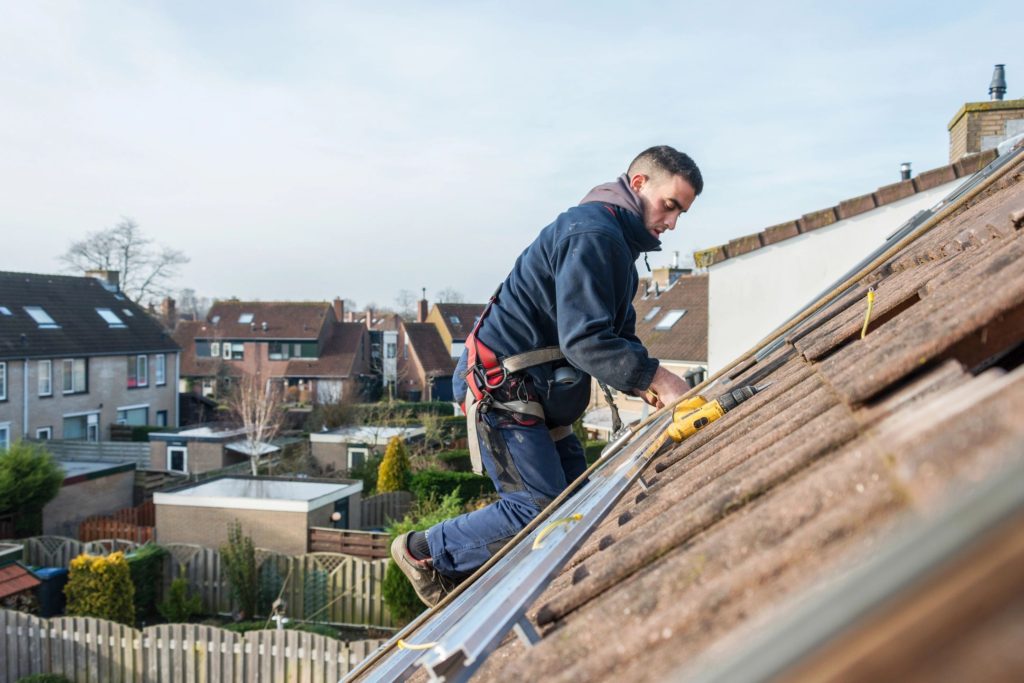 The first thing we did was a local search to see who we had to choose from. So let's say you live in Tampa you'd do a search for roofers tampa. After you find a few names you can look and compare on site s like Angie's list or Home Advisor. Most importantly, in my opinion as around to your local family, friends, and co-workers.
We ended up finding a contractor called George Beckett and Sons out of New Paris, PA. They were about an hour from us. We didn't know if they'd be able to do it. We also got quotes from 2 other contractors. Beckett and Sons ended up being the lowest quote so we asked around. Had a lot of good feedback about them so we hired them.
From the time they started work in November that year it only took them a week to get the entire roof on including fixing our back porch roof that was bowing. I told my husband, every time I looked outside they were working. There was no standing around. Honestly I'd expect them to take a break once in a while but when they were there they WORKED. We recommend them to anyone local.