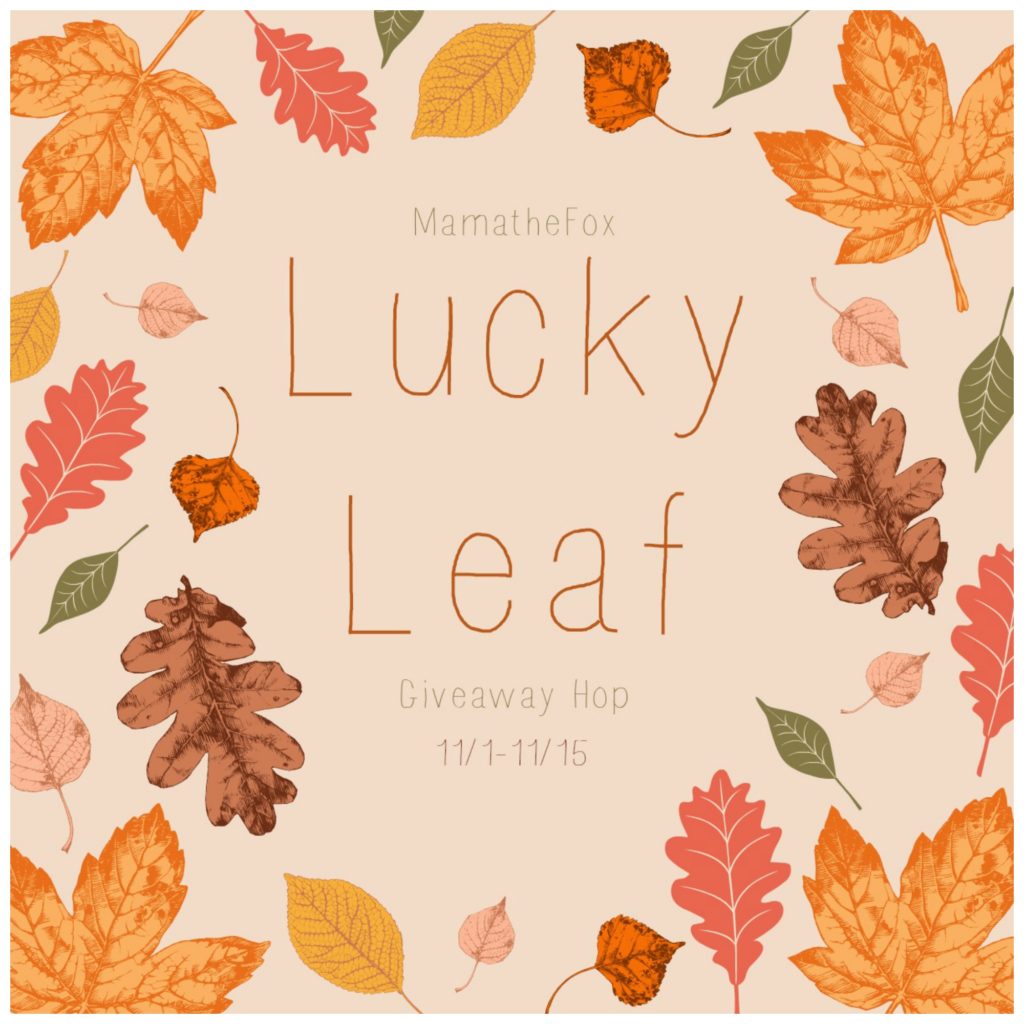 Welcome to the Lucky Leaf Hop on LuvSavingMoney.com. Today also happens to officially kick off my holiday guide. There will be tons of deal posts, giveaways, coupon codes, money saving ideas, and recipes from Nov 1 to Dec 31 so be sure to stop back!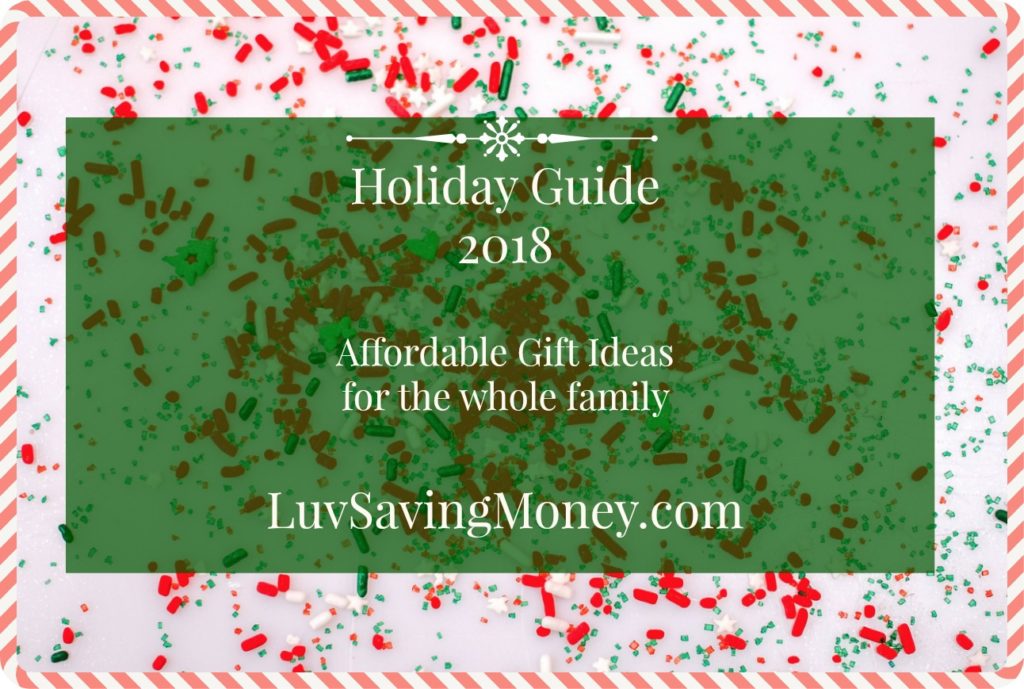 Last month I talked to you about my wonderful Tupperware consultant Dainya Williamson. Here I am talking about her again because she's that awesome. (Seriously though). In my last post about her though I told you to like Dainya's Tupperware facebook page. It's the best place to find out about the deals, discounts, and new products she has to offer.
I've had my eye on the Power Chef Premium system for some time.  I'm not gonna lie though, the price tag was making me shy away from it a bit.  See my mother in law gave me one of those slap chop type of things and I liked to use that to chop onions and things.  Unfortunately after years of use it broke.  I thought about getting another until I saw the Power Chef Premium system.  I happened to mention to Dainya about my interest in the system but the price tag was holding me back.  Dainya really went the extra mile to get a deal on it for me.  A deal I just couldn't refuse, so  I didn't.  Lol.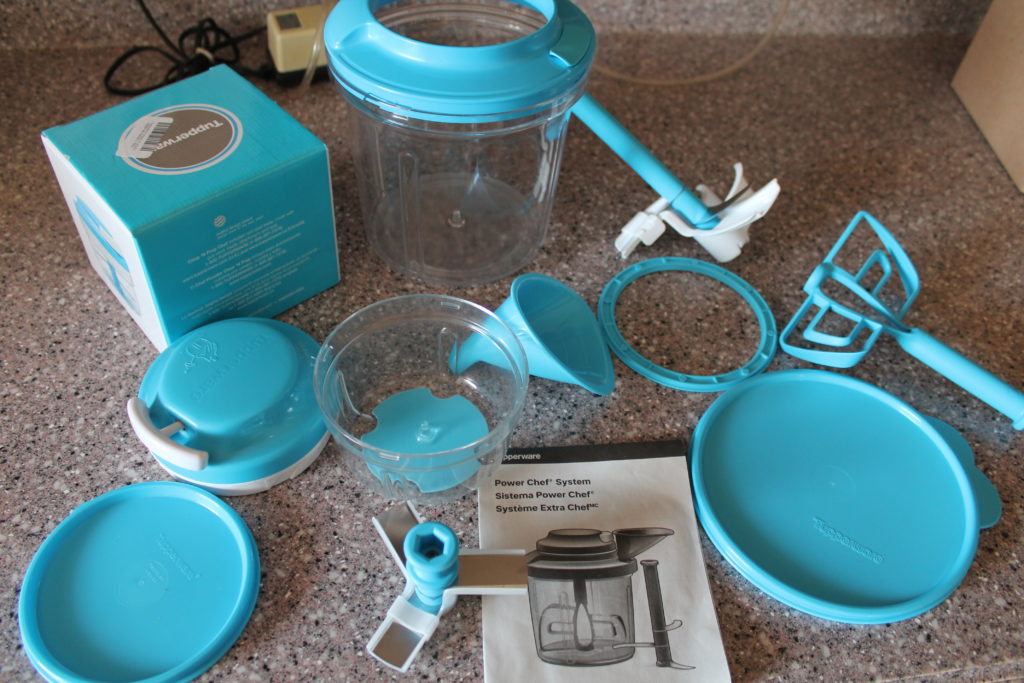 The Power Chef Premium System from Tupperware chops, blends, and mixes.  Perfect for recipe prep, making dips, fluffs, mousse, pudding, and anything else you can think of.  I tried to do a little demo of the chop n' prep chef part of the Power Chef Premium System.  My 5 yr old daughter helped me to do a short tutorial video on how the Chop 'N Prep works:
The other part of the Power Chef Premium system makes it easy for you to mix, blend, and create wonderful dips, fluffs, mousses and other desserts.  Dainya hooked me up with a link of recipes specifically for the Power Chef Premium system to make things like: Butterfinger Peanut Butter Cup Cheesecake Dip, cherry ice cream, crab cake burgers, creamy avocado dip, and more.
Dainya told me about some fun holiday specials going on with Tupperware until Nov 9, 2018 that would make nice gifts for the holidays.  Here are just a few: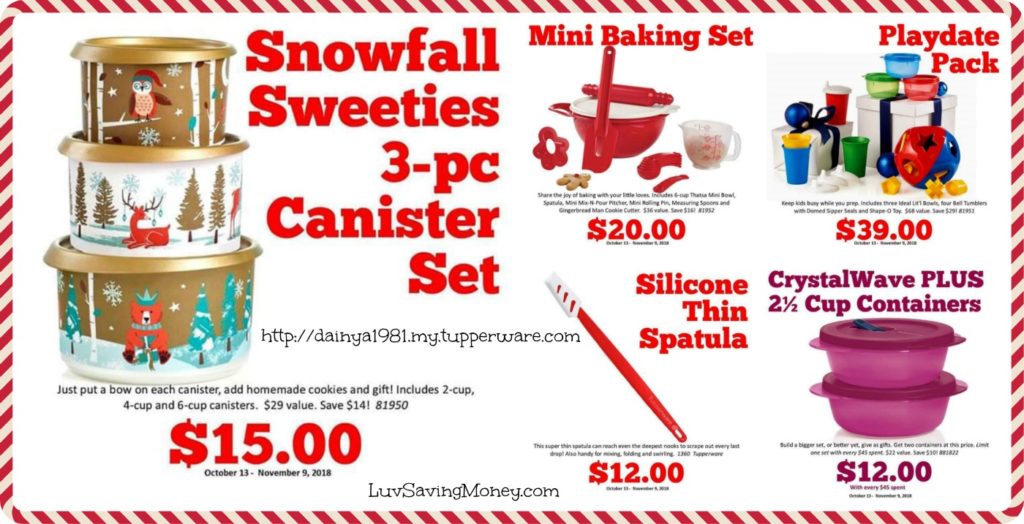 After Nov 9 there will be new specials available so make sure to follow Dainya's Tupperware facebook page to be the first to know about specials and holiday products!
Visit Dainya's Tupperware Site to order
Join Dainya's Tupperware Facebook page for deals, new products, giveaways, and more
GIVEAWAY
1 Luv Saving Money winner will win a 
mystery Tupperware prize package from Dainya Williamson
with a minimum $25 value
US only
Holiday Guide 2018: Dainya Tupperware

Now check out these other giveaways in the Lucky Leaf hop!
MamatheFox and all participating blogs are not held responsible for sponsors who fail to fulfill their prize obligations.