Prize is sponsored by Divya's gifts. Any opinions expressed are my own.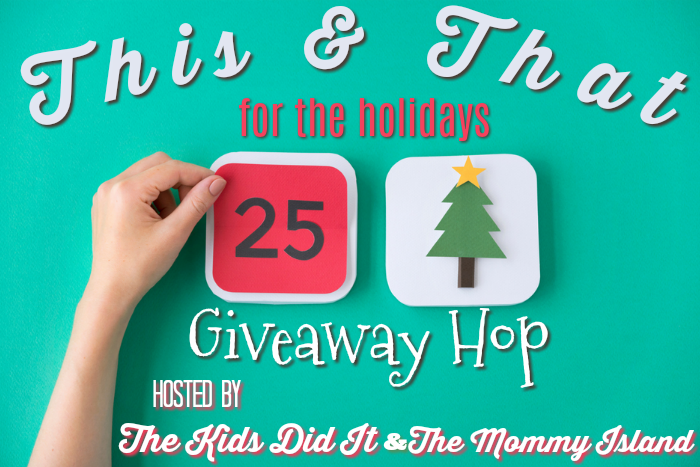 Welcome to the This and That Hop on LuvSavingMoney.com This hope is the perfect time to learn about some great products for the holidays and maybe even win something!
I'm bringing back the fabulous Divya Johnson Thirty-One director from Divya31Gifts.com  Thirty-One has awesome gift ideas and useful packaging ideas for the holidays.  Have you guys seen the adorable cool zip snackers?  These would be cute for stocking stuffers or to fill with things like holiday treats for gifts under $15. Not pictured is a super cute yeti pouch too.

Thirty-One has totes and bags of different sizes and colors.  With beautiful holiday  prints this year.  Divya always has amazing solutions and ideas on there Thirty-One facebook page: Divya's VIPs to give your  holiday gifts that extra touch.  She put these little gifts together that would be awesome for work party gift exchanges, white elephant exchange, etc.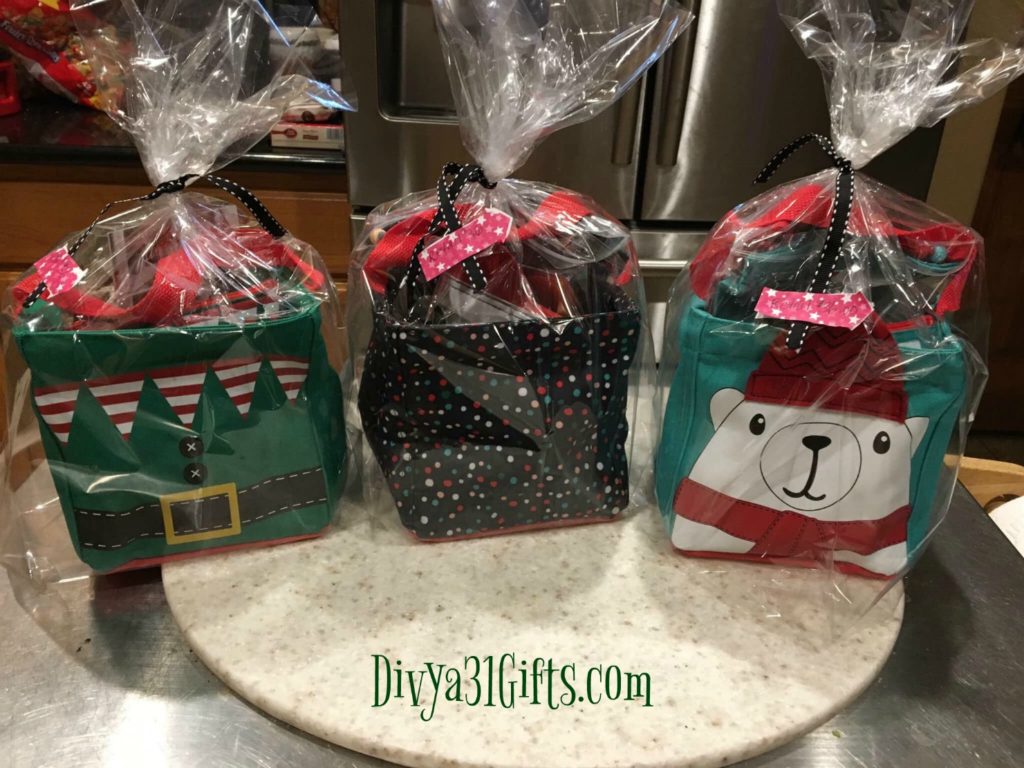 Thirty-one has great customer specials for the month of November too. Choose up to two styles with every $35 spent with Divya this month.
$6 Little Carry-All Caddy
$12 essential storage totes (perfect larger gift bag size)
$18 Stand Tall inserts (this is huge, they're normally $50 each!)
$18 Keepsake planner
$31 Boutique Backpack
You can see all items pictured below: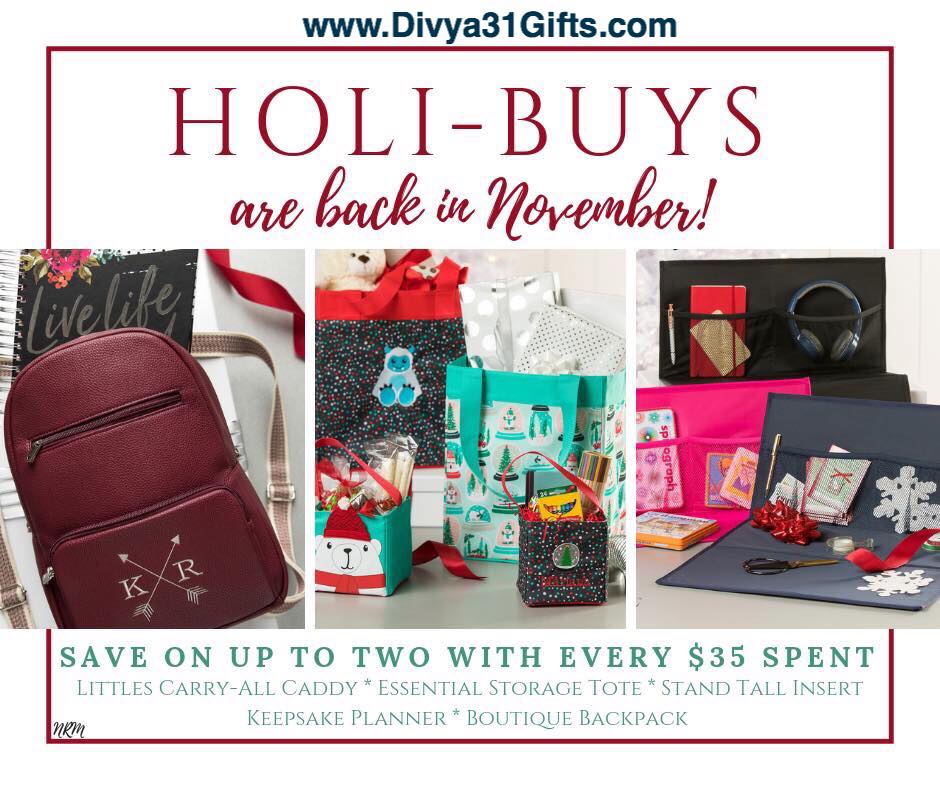 I love the Deluxe Utility totes. They are so versatile.  I have one filled with bath towels in my bathroom closet, I have another filled with the kids coloring books, crayons, and play-doh, and still another with a queen size bed set in it.
You can personalize your gifts for just a few dollars more.  Put your recipients name on it, choose an icon that  is so them, or get punny with it.  The choice is yours.
Shop for your gifts and gift bags at: Divya31Gifts.com
Get more holiday Thirty-one ideas and deals at: Divya's VIPs facebook
GIVEAWAY
1 US Luv Saving Money reader will win a
Deluxe Utility Tote in the pattern of your choice
$50 ARV
(personalization is extra if you want it)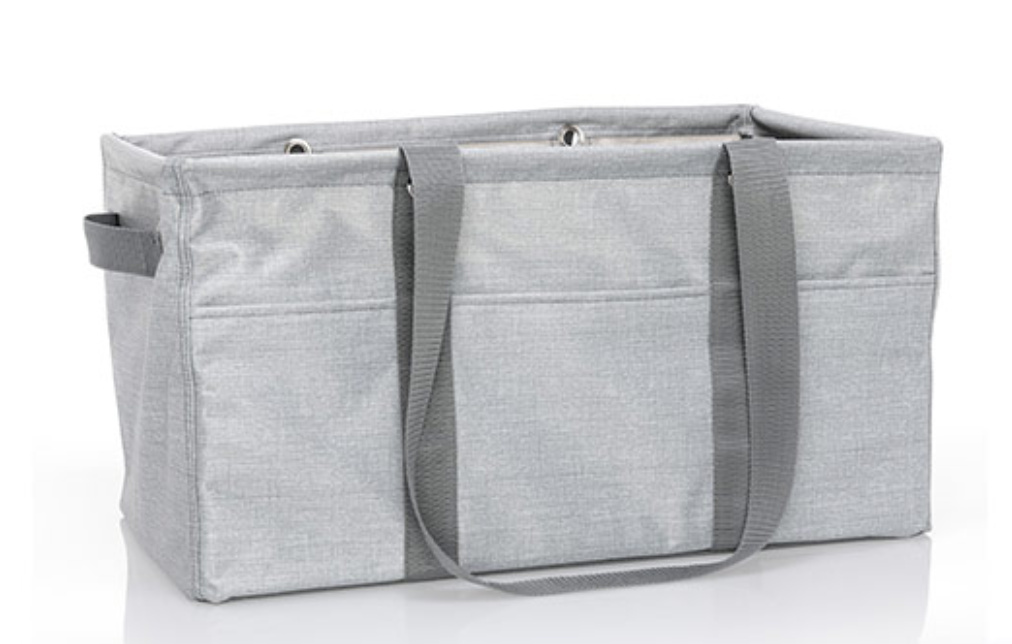 This & That: Thirty-One Deluxe Utility Tote

Now check out the awesome posts on these blogs too: