I received a product sample for review purposes. Any opinions expressed are my own.  This post does contain affiliate links.
We are a three cat family.  Each cat has their own litter box which is important for several reasons.  One, it helps with new cat introductions. Two, it can help cut down on spraying issues.  Three, you know which cat might be having issues just from what's in their litter box.  It's easier to tell with #2 but harder to tell when your cat goes #1.  Until now.
Pretty Litter isn't just a cat litter, it helps monitor your cats health with cat litter that changes color with ph changes in your cat's urine.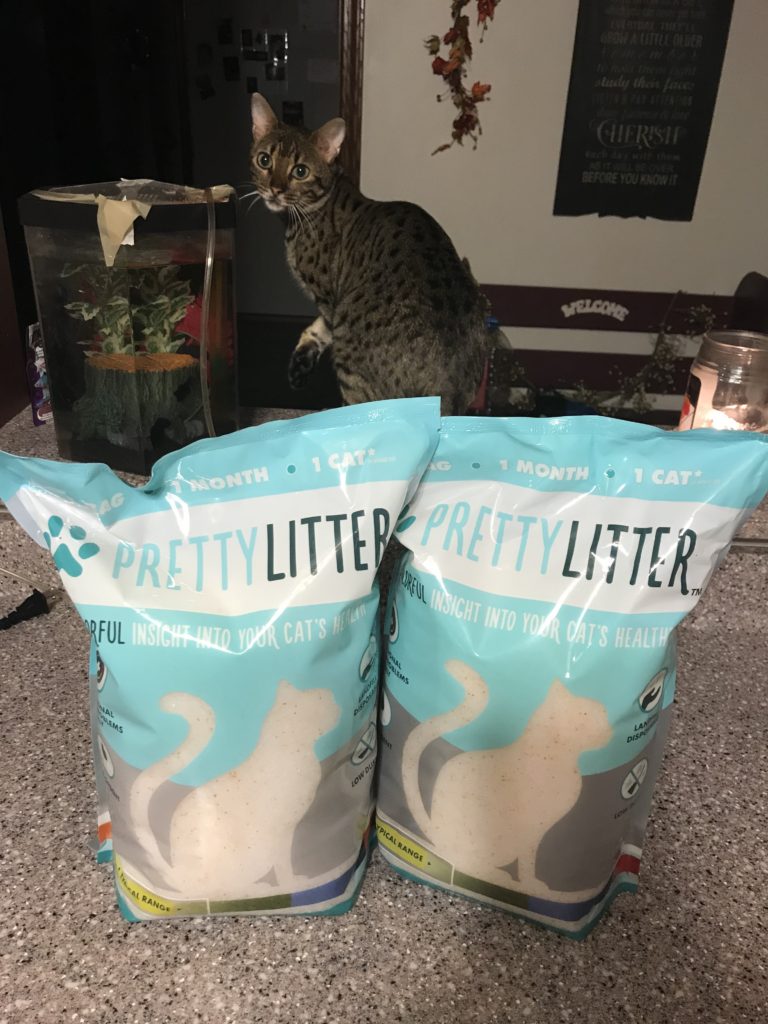 I've posted about it before but the newer member of the feline sister is my F3 Savannah cat Malkia.  I wanted a Savannah for a long time and my husband finally let me get her for my birthday/Christmas/anniversary present last year.  As a more unique breed, I definitely have concerns about her health.  While Savannahs are generally a healthy breed, I want to be on top of things if something isn't right.
I was concerned about how she would take to a new litter since she's only used the same brand of pellets since she started litter training.  Pretty litter is feline-safe, scoopable, odor controlling, landfill disposable, low dust, and absorbant. One bag last 1 month per cat.  I cleaned her litter box out well and filled it up with the pretty  litter.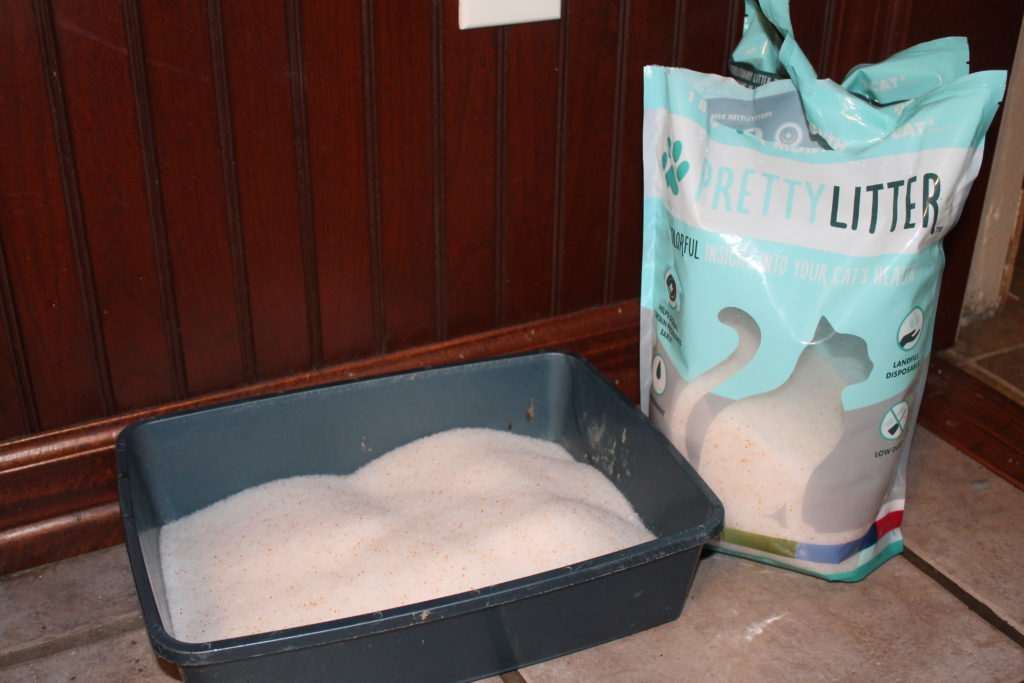 It did take Malkia a few days to adjust to the new litter but she got it.  The litter made it easy to scoop.  There was a different in the odor absorbing capability compared to the litter we had been using.  The Pretty litter crystals are small enough that they easily sift through a litters scoop.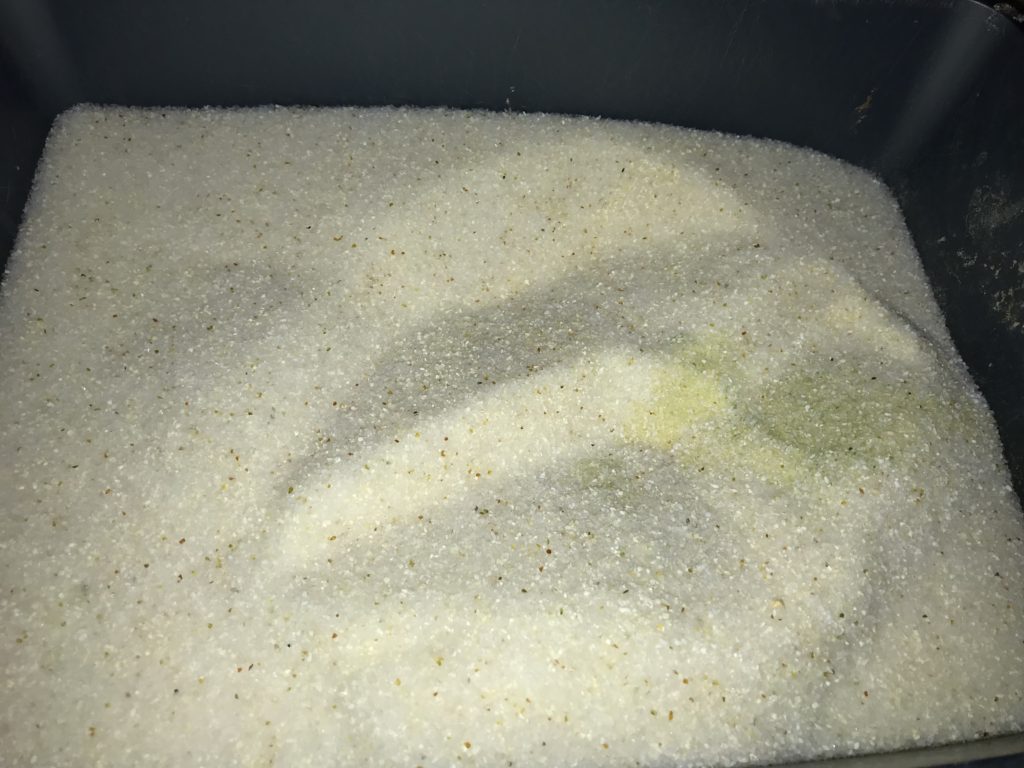 You can see the light greenish color splash on the right of the litter box.  This put's Malkia's Ph levels in a typical range so that's good.  Having a health monitoring cat litter is just a little more peace of mind for our furry addition to the family.
To see more info on Pretty Litter and how to order visit Prettylittercats.com