This post does contain affiliate links. I will receive a small percentage from sales made through these links. Any opinion expressed is my own. 
I've been sharing info on social media about the Petmate cat grab boxes  and dog grab boxes for only $10 + s & h.  It said each box had 10 items in it.  So it breaks down to $1 an item plus shipping which was $5-$6 dollars.  So still $16 for 10 pet items is good right?  Well I decided to buy one just to see what was actually in one of these pet grab boxes. This is NOT a subscription, just a mystery box you can buy.   And I did an unboxing video for you!
If you're ready to try a Petmate pet grab box for yourself, here's the links: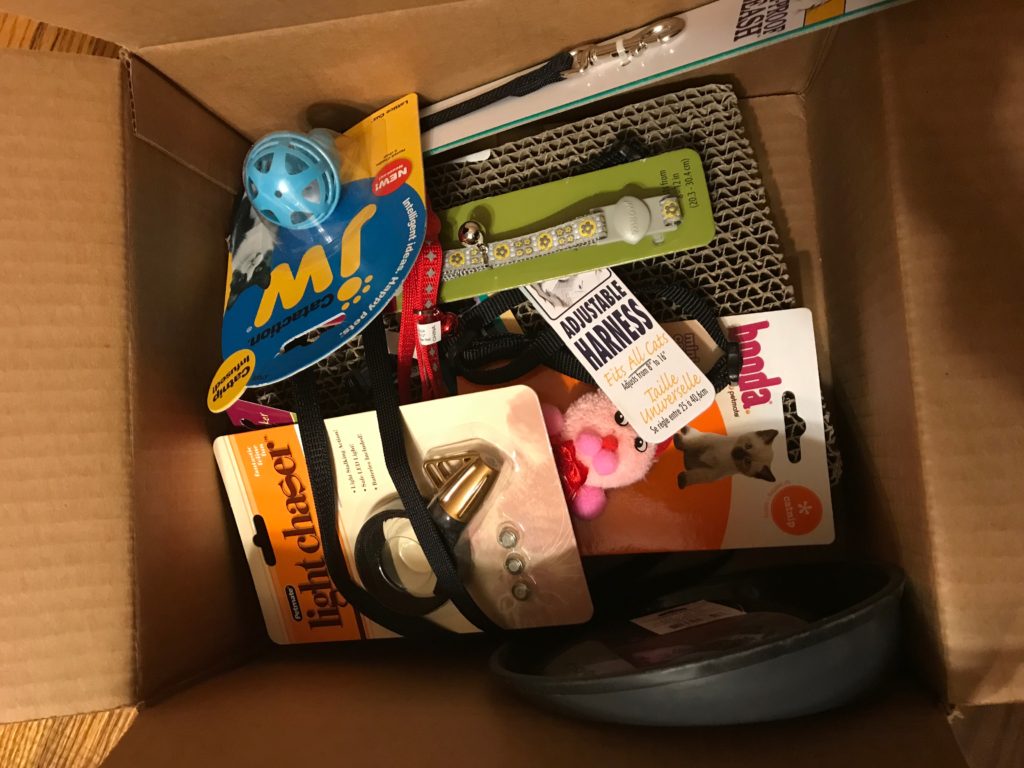 It was a nice size box that was full of cat items. The items were nice and my cat enjoyed them. I would definitely think about getting another one in the future.
If you missed it, here's my post about my new Savannah cat.