This post is sponsored by Tatu Digital Media. Any opinions expressed are my own
20 cents FuelPerks is back at Giant Eagle for every $50 in select retailer gift cards you purchase.  Purchase a $50 gift card get 20 cents off per gallon of gas. Purchase $100 in gift cards get 40 cents off per gallon of gas, etc. So how can you use this deal to the best dollar saving advantage?
With Easter on it's way, there are lots of ways to take advantage of this deal, get the most for your dollar while filling some Easter baskets and your gas tank.  I don't like to buy my kids a lot of candy for Easter so we stick to a few pieces and one or two fun things in their baskets. For my 2 older boys I might get a $25 Xbox gift card for each of them. That's $50 in gift cards right there. For the little ones I might get a $50 Toys R' Us gift card then use it to buy things like: sidewalk chalk, Shopkins, action figures to fill their baskets. By doing this I could save 40 cents per gallon on gas for my SUV then.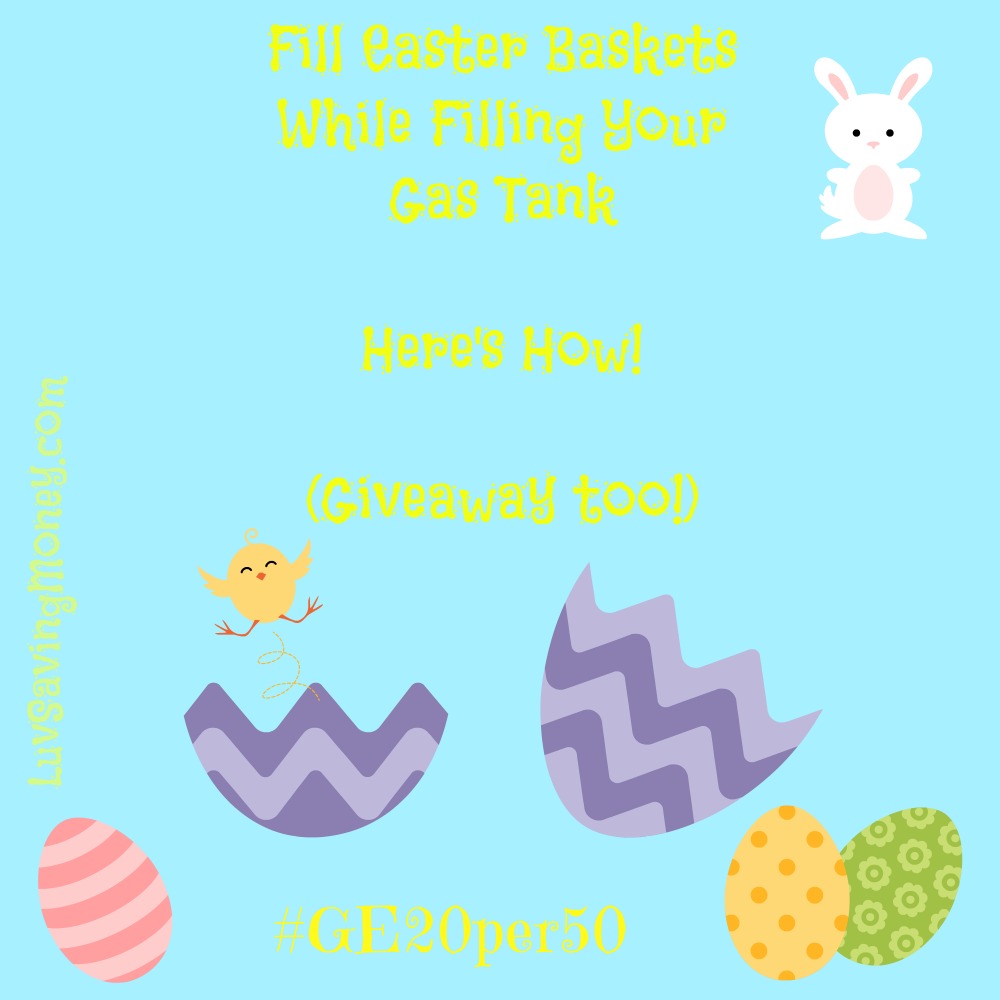 Here are the participating retailers for the gift card FuelPerks:  Mastercard, Toys R Us, Visa Gift, Kohls, GameStop & Xbox    
That would make for a fun Easter. Kohls would be great for getting Easter outfits, dress shoes, or kitchen items.   And what isn't a VISA or Mastercard gift card good for right?  Speaking of which, if you use your favorite rewards credit card to buy said gift cards you could be earning rewards there too. Sort of double dip on rewards when you buy the gift cards.
Still have questions?  Wanna know if your local Giant Eagle is participating? See your store for details or locate a store: http://bit.ly/2nDB70T
GE 20 cents FuelPerks will only be available 4/6 – 4/19 so get them while you can!
GIVEAWAY