**I received the below mentioned product in order to complete a review, I only write honest reviews. This post also contains an affiliate link.  Any opinions expressed are my own. **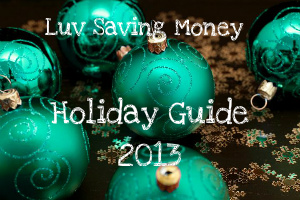 My oldest boys are 11 and 9.  They're starting to get a little more expensive to buy for Christmas.  Teens can be notoriously hard to buy for or expensive to buy for.  Finding a great gift they'll enjoy while staying in budget can be hard.  Most of my 9 years old's list includes big LEGO sets and video games while my oldest son's list includes video games, a BB gun, and a paracord bracelet (he loves the outdoors) Both have electronic items on their list.  So what is something that is affordable yet a lot of fun?  How about the Infrared Radio Controlled Quadcopter UFO from Tmart.com.
We got it in the mail to review and you can see my boys were chopping at the bit for me to open it and try it out.  This toy is not real big so you don't have to worry about it taking up too much room or needing a huge area to fly it.  We have a decent size house but with 6 people in our house we sure have a lot of stuff.  Unboxing this RC toy was fairly simple until we got to the zip ties that were on there for dear life. I used a dainty pair of scissors to clip those.  I was terrified I was going to clip the cage around the copter.  To tell you the truth, I actually did but, was relieved to say that it didn't seem to effect it's flying.  The box says it's recommended for 14 years of age and older but my boys, 11 & 9 enjoyed it as well.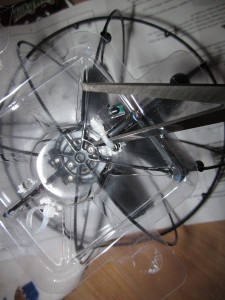 The one we received from Tmart.com is the 2 channel.  It is surprisingly affordable at only $21.72 USD and free shipping worldwide this toy is budget friendly.  Another cool feature on Tmart.com, when you make a purchase on Tmart.com, you earn points.  For every 100 points you accumulate it's = to $1 on the site.  According to the site if you buy this RC Quadcopter UFO I'm writing about here, you'd earn 21 Tmart points.  Pretty cool huh?
Before you go buy it though let me tell you (and show you) how this Infrared RC Quadcopter mini UFO works.  It has a controller that is battery powered.  It does take 6 AA batteries which aren't included.  The Quadcopter UFO plugs into the controller to charge.  It take 30-40 minutes to charge for 5 minutes of flying time. You can control the UFO up/down, left and right.
The cage around the UFO is fantastic.  I'm saying this because in the past I've bought my boys helicopters that were very similar but didn't have a cage.  The first or second time they landed hard or smacked into something they broke.  I remember my oldest son hit his off a wall and one of the propellers broke off.  The Infrared RC Quadcopter UFO from Tmart.com however has a flexible cage that let's your quadcopter UFO take a bit of a beating and keep going. Watch my YouTube video below for a demonstration.
The cool flashing blue light on the bottom makes it look more like a UFO and is pretty cool to see at night.  There are many different styles of, ones with more channels, more with different looks and features. Check out all the Tmart.com RC Quadcopters for one that's just right for your recipient (for for you!) Tmart.com has tons of affordable gift ideas: beauty products, kitchen gadgets, health and fitness products, electronic items, tools, and much more.  You could really get all your holiday shopping done here for everyone from the new baby in the family to grandpa.
You can find Tmart.com on the follow social media channels too:
Twitter: @TmartShopping
Facebook: https://www.facebook.com/TmartShopping
Pinterest: http://www.pinterest.com/tmartpin/
YouTube: http://www.youtube.com/user/Tmartshopping
Google+: https://plus.google.com/+tmart/videos