My job doesn't allow me to get too creative with my hair. According to the policy I can not have any "unnatural" hair colors. So pink hair or a blue streak is out of the question. That doesn't mean sometimes I wouldn't mind putting a few pink streaks in my hair in October or some blue streaks for school pride at my boys' football games.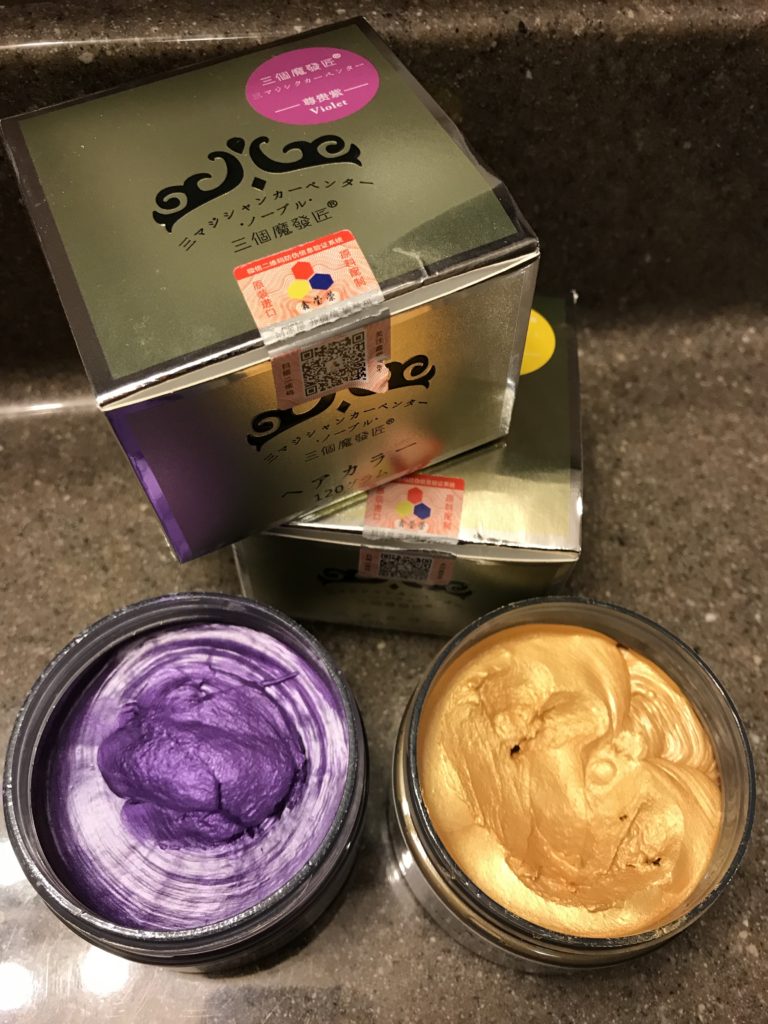 The colors are very vibrant in the container. It has a nice fresh scent as well. The consistency is more like a paste or whipped butter. Easy to smooth over your hands to work into your hair.
We had a trial the first day we got it.
The gold made my son's hair look more like it had been frosted. The purple was a subtle purple in my daughter's hair. My daughter has a dark blonde or sandy brown hair. So I was curious how the purple would look on my dark brunette hair.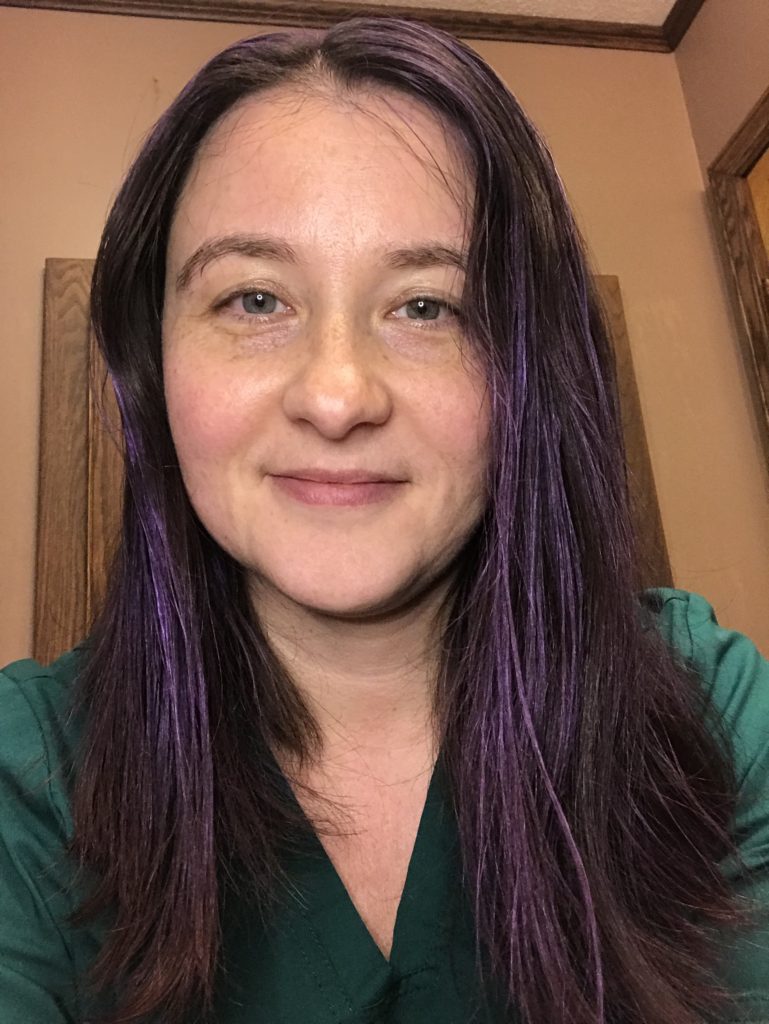 I just did a few streaks up front to give it a try. I did have to use a little more than I did in my daughter hair because my hair is darker and because it's thicker.
The Ponyfly colored hair wax washer out easy in the shower and wipes off the skin easily with a wash wash cloth. I found it easiest to apply it buy coating my hands and working it through the hair, adding more as needed. Then after enough is applied I took a comb to separate the hair so it wasn't stuck together. A comb would slide right through and do the trick.
As far as hold, I'd say it has a medium hold. My son wanted his hair spiked up. The hair on the top of his head is pretty long. I got it to stand up a bit. I think if I added more I probably could have achieved it but I was lucky he let me do this much lol.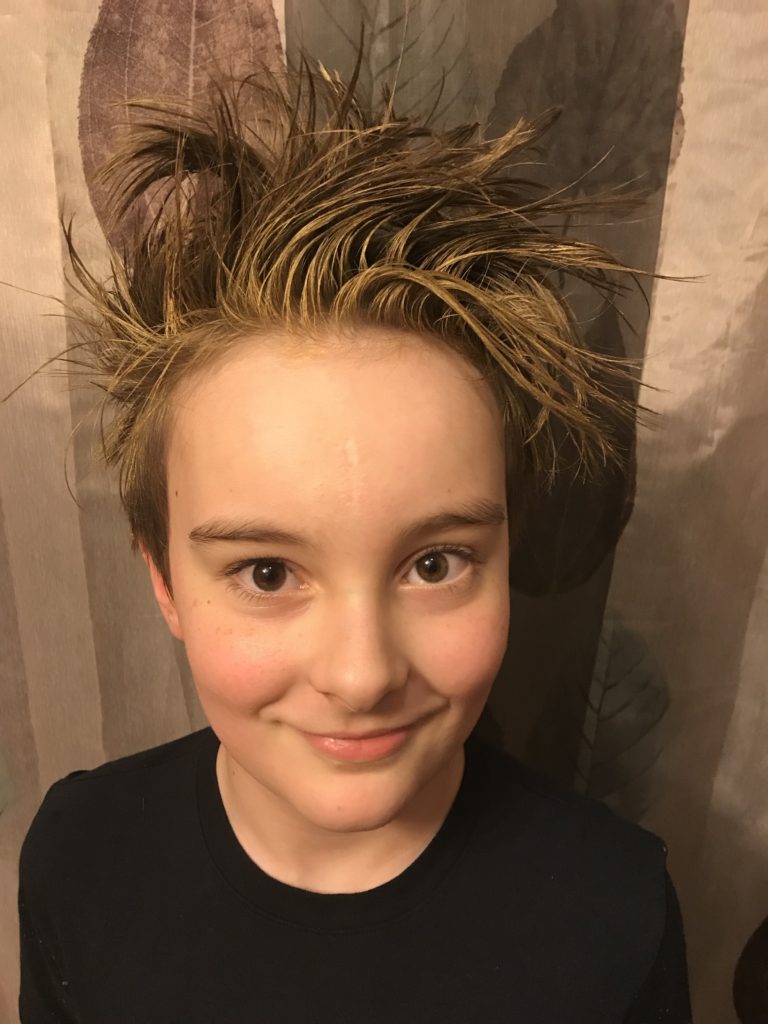 Ponyfly colored hair wax is already a reasonable price at $4.99 but you can save an additional 5% off with code: LUVSAVINGMONEY5 and going through this Dealspotr link
What color do you want to try?
I received the above mentioned products at no cost in order to complete an review. Any opinions expressed are my own.