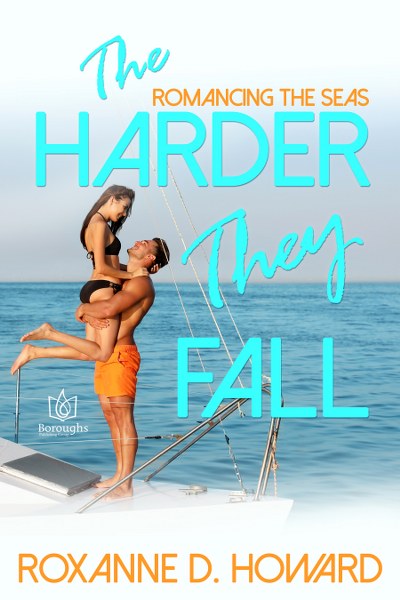 The Harder They Fall
Romancing the Seas Book 2
Genre: Contemporary Romance

When Piper returns from an overseas assignment, Jack is determined to win
her back at all costs, including saving her life.
Piper Goldhirsch has returned home for the holidays after being on
assignment for two months in war-torn Syria. Still heartbroken over
the way things ended with ship captain, Jack Spencer, she's wary when
he offers to take her away to Catalina Island for a romantic weekend.
She's begun to carve out a promising career, and doesn't want to
sacrifice the strides she's made with Channel 4 news, but she longs
for Jack and agrees to the get-away.
Jack is determined to win back Piper at all costs. When he receives a cash
settlement from the tabloid that defamed him, he buys a new yacht and
whisks her away hoping to reignite the fire between them. Their
passion rekindles, but a dangerous stowaway hijacks the yacht and
holds Piper and Jack captive. Working to keep each other alive, they
realize there's no tomorrow unless they are together. Forever.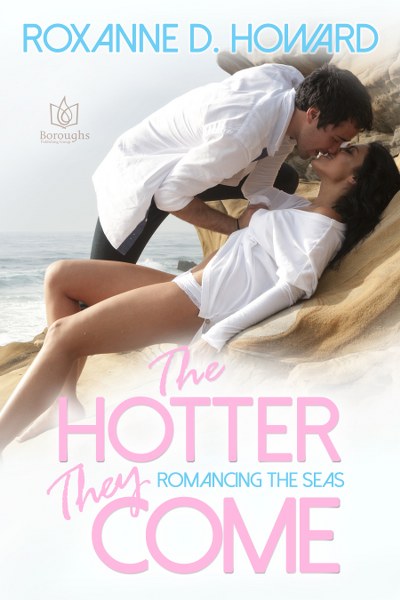 The Hotter They Come

When Piper's job sends her undercover to spy on Jack – the
beyond sexy hook-up she
can't stop thinking about – she is forced to decide if her job is
more important than her happiness.
Captain Jack Spencer owns and runs a whale watching
company, Ahoy, Matey. When his
business takes off, a jealous rival wants him and his company gone.
Jack has no idea the delectable Piper Goldhirsch is tasked with
scuttling everything he's worked for – he's too caught up in their
magnetic attraction and her web of lies.
Piper Goldhirsch, head reporter for the tabloid TV show
Business Buster, is all work
and no play. When she and the all too tempting Jack Spencer have a
one-night stand that turns out to be the greatest sex of her life,
she is haunted by the powerful magic between them. Sent undercover to
expose his whale watching business, she is torn between her
assignment and the first man she has ever wanted. With her happiness
on the line, Piper has only one choice.

Roxanne D. Howard is a romance novelist who resides in the mid-western
United
States. She is a RWA PAN member. She loves to read poetry, classical
literature, and Stephen King. She is also an avid Star Wars fan,
musical theater nut, and loves everything related to marine biology.
She is the proud mother of two beautiful girls, several pets, and
loves to spend time with her husband and children when she's not writing.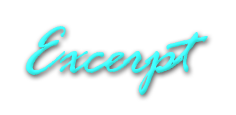 She kept her head high, as her mom always told her.
Chin up, my girl. Always chin up.
She'd put on a pair of black pants and a white wraparound blouse with a nice empire waist for
the occasion. They presented her with a beautifully crafted glass award from RTNA, the Radio
and Television News Association of Southern California, for her coverage on Syria. There'd
been an awards ceremony put on by the RTNA, but she missed it when she was overseas. Her
hands didn't shake when she took the award, but despite her confidence, tears welled up. A
year ago, she would have considered this a pipe dream. Richard stood aside and indicated she
should say a few words.
Piper took a deep breath and moved toward the microphone. She cleared her throat and looked
up. "Thank you. I—"
The first person she saw was Jack Spencer. He leaned against the wall on the other side of the
room wearing dark jeans, a dark-blue T-shirt, and a black sports jacket. Time froze, and she
stared. Her emotions battled it out, elation, anger, resentment, and a burning desire all fighting
to the surface. Beneath it all, the magnetic zing which they'd had between them from the
beginning resurfaced at full force. His face beamed with pride, and it hit her right in the heart.
Piper blinked, and a few tears escaped. Maybe he'd come to make amends?
She looked around at the audience of her peers, who appeared to notice the exchange. "My
time in Syria taught me about what it means to be grateful for what we have here. Thank you so
much for this award. I'm grateful to my team of amazing cameramen and behind-the-scenes
staff, and also to my fellow anchors, Hakeem Patel and Melinda Schaffer, who were my home
front throughout the whole experience. This award means a lot to me, more than any of you
could ever know. I hope our segments we did in Syria have stoked enough awareness about the
crisis with the refugees. Not everyone will always agree about a decision, but when it involves
children, I feel like we have an obligation to do our utmost to help. Thank you."
She stepped away to applause. But instead of going back to her table, she kept right on
walking. Straight toward Jack.
Follow the tour HERE
for exclusive content and a giveaway!