The Other Side of Dusk The Eilan Water Trilogy Book 1 by Cherime MacFarlane Genre: Historical Romance
The Romans are already there in force. The Antonine Wall stretches from the firth of Clyde to the firth of Forth. While the Romans pursue conquest on a grand scale, the Scotti are infiltrating Pictish territory slowly.
Ualan's people are a mix of Pict and Scott. They face the Romans on one hand and the Picts on the other. Their hold is tenuous. Things take a terrible turn when Ualan's someone kills his mother and sells him into slavery to a Roman woman.
She needs a stud, a young one who won't challenge the master. Her life depends on producing an heir. Ualan hates her and all she stands for. Her plot backfires when an old soldier mentors the boy. He helps Ualan escape with their son. At home, his troubles are far from over. War with his Pictish kin looms, and the master seeks the child he declares is his, not Ualan's.
"A story of kinship, hard men and a constant readiness to face conflict are key ingredients in this superb story. The romantic interludes are painted with a deft hand and given the story, I would credit the sexual scenes as 'hot', rather than 'cozy and heartwarming'.5 stars
McGrath House Indie Book Award Finalist 2017
NOTE: May contain triggers.Add to GoodreadsAmazon * Apple * B&N * Kobo * Smashwords * BookBub
A Bard's Desire The Eilan Water Trilogy Book 2
A tale of the twilight of the Roman Empire. Aed's dreams of Muirne fill his heart with yearning. She is his desire, all he hopes for. Sending the message alerted her father and uncle, but he and Muirne did not part as lovers. He thought to give her hope that he would return. Curse the land. Curse his kin, she is his heart's wish. Muirne believes Aed. Come spring, he will come. While she waits, Muirne must thwart her father and uncle's plans and avoid her cousin. Grainne's seduction of Aed should have earned her a slit throat. Muirne must wait on Aed. All hinges on his ability to evade his uncle and cousins, snatch Muirne and avoid Grainne. Ualan agreed to go with the bard on a raid to take the woman from her kin. The two young men set off in a skin boat for Eire. They need a band of warriors and have only themselves and a determined woman who waits in Eire.Add to GoodreadsAmazon * Apple * B&N * Kobo * Smashwords * BookBub
A Wanderer's Dream The Eilan Water Trilogy Book 3
She is a prisoner here, but still in the north, far from the fat trader her father would have bargained her away to. Since she manipulated Aed into bringing her along, she cannot complain. Things are not as bad as they could be for Grainne until Ualan takes steps to keep her from his father. Insisting she become the Roman's woman, Ualan forces them together against all advice.Roman by citizenship, Berber by birth, smith by choice, Aghilas has exchanged one master for another. Ualan gave him no choice. Die or submit, he became Ualan's man. Forced to take Grainne as his woman, Aghilas is angry and frustrated.
The Picts of Corda are an ever-present threat. Torcuil, chief of the mixed band of Scotti and Pict fears all-out war. While he spirits away more settlers from Eire, Ualan is in charge of Eilan Water. The chief of the small band hopes more warriors will equate with victory. Two smiths should help increase the weapons of war for they will need them.
**Reserve your copy today!**
Amazon * B&N * Smashwords
Meet Cherime MacFarlane, Award Winning, Best-Selling Author. A prolific multi-genre author, she has a broad range of interests that reflect her been there-done-that life. Historical Romance, Contemporary Romance, Science Fiction Fantasy, Paranormal and Inspirational novels, all sorts of characters and plots evolve from a vivid imagination. As a reporter for the Copper Valley Views, Cherime MacFarlane received a letter of commendation from the Copper River Native Association for fair and balanced reporting. She was part of the Amazon Best Selling in Anthologies and Holidays, Fantasy Anthologies, Short Stories, and Mystery. The Other Side of Dusk, historical romance, was a finalist in the McGrath house awards of 2017. Website * Facebook * Twitter * BookBub * Amazon * Goodreads * Smashwords Two $15 gift cards and Ebooks of the first two in the series!

In the corrie, Sorcha lay with her head supported on Ualan's left arm. As he leaned over her, his
fingers traced her eyebrows and trailed down to Sorcha's ear. With her eyes closed, she luxuriated in
Ualan's touch.
A wave of warm breath was the first indication Sorcha had of the kiss which settled on her mouth.
Slowly, he withdrew, and when her neck arched upward, Ualan buried his face in the hollow of her throat.
His tongue licked across the tops of her breasts. Sorcha couldn't contain the sigh. His lips nibbled at
the soft skin; it was almost too much. Sorcha found one of his braids and tugged on his head.
When Ualan's eyes met hers, they held a wicked gleam in the blue depths. He licked his lips. "Yur ah
most tasty morsel. Are ye going tae end this torment soon and allow me tae declare ye mine?"
Ualan deliberately threw one leg over her and pressed against her hip. The man wanted her to know
how hard he was and what he wished to do next. But there were other things she needed to learn.
"Ye've never said aught about tha woman who bore Taog."
The question had come up before, but Ualan did not want to open the pot. He stiffened and lay his
head back down on her chest. "Are ye never going tae let that one lie?"
"I'm nae trying tae open old wounds. Surely ye ken why I need tae hear this."
Ualan turned away from her. He sat up, pulled his knees to his chest and wrapped both arms around
them. After huffing out a breath, the man looked down at her.
The smile vanished, and his eyes were distant. "Aye. But I've never…"
Without finishing what he might have said, Ualan turned away and put his chin on his knees. Sorcha
wiggled close, put her hand under his leine and stroked his bare skin. "I ken."
"Nae," he growled out. "Ye have nae idea what ye ask."
Sorcha pulled her hand away and sat up. "Then ye must tell me. This thing will be ah wall between
us until 'tis torn down. How can I be yur woman unless I ken all? I'm nae an empty-headed dolt."
She rose from the grass and dusted off her clothing. "Come now. Walk me back. But ye are tae think
on it. Until ye tell me all of it, there's nae point in going further."
As he rose from the ground, Ualan took hold of Sorcha's forearm and pulled her against him. "Ye are
far tae hard of head. Give way. I'll tell ye; it will take time. I've said naught to anyone. Afore I do, there
will be things I ask of ye."
His whole body was rigid. "Assurances mayhap?"
"Aye."
"Well, be sure of this, I've nae found another lad I wanted. Let's go back. 'Tis getting late. Taog
needs his supper, as does his da."
"His da is hungry for something other than food. One hard-head of ah woman is going tae cause my
balls tae swell and mayhap burst."
Ualan was trying to lighten the mood. Sorcha decided to allow it. It seemed he had endured enough
this evening. She felt grateful Ualan did not insist and attempt to take what she withheld. "Poor man! Sore
put upon are ye? Perhaps we should forgo ah walk tomorrow. Were yur sack tae burst, how might ye
walk?"
"Ye are ah mean wench. A bit heartless and somewhat cruel in tha bargain."
"And Ualan is ah bairn, and ah grasping one at that." Sorcha pulled away from him and took off at a
run down the trail. Ualan stayed right behind her. He could catch her if it pleased him. But didn't do so
until they were almost to the clearing.
Ualan pulled her into his embrace, put both hands on her bottom and held Sorcha tight against him.
"Dinnae drive me tae far up ah tree. If I lose my mind, it will be yur fault."
With a grin, Sorcha ran her finger over his lips. "If ye lose it, then I will help ye find tha thing. Now,
let be. Get yur laddie and go along. 'Tis late."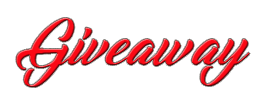 Follow the tour HERE for special content and a giveaway!a Rafflecopter giveaway