**This post contains affiliate links and I will be compensated if you make a purchase after clicking on my links.For more information about FTC disclosure requirements, please see here. 
We all know that homelessness is an issue in our country. A section of homeless are homeless youth. That's where Covenant House steps in with street outreach programs, meeting immediate needs, mentorship, resources, medical care, and more.
There will be a star-studded virtual gala event May 17 at 8 pm EST featuring Ryan Reynolds, Vanessa Williams, Jon Bon Jovi, Jewel and more. This event is FREE! Celebs are hoping to raise awareness for this great cause. You can RSVP to this virtual event now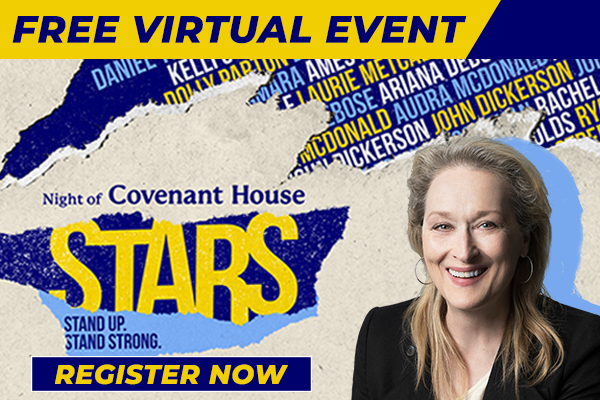 FREE Star-studded Virtual Event! Join an all-star lineup of artists and powerhouse youth advocates from Broadway, TV, film and more to support Covenant Houses mission to protect young people facing homelessness.
I think this is a great cause I'd love to support. It's awesome seeing all these celebs come together to help homeless youth in our country.
Who are you excited about seeing. I just found this add with Morgan Freeman on it. I feel like he really can't make any event bad lol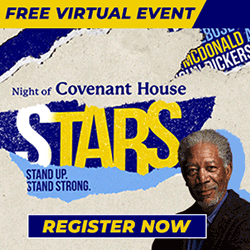 Will you be watching? Do you already donate to Covenant house? I want to know!
Please consider sharing this post to raise awareness for this cause. Last year over 1 million people tuned in!