I usually have a couple pair of Reeboks in my shoe collection. Reeboks are comfortable, they last, and they get the job done. I bought a pair of Reebok training shoes about 2 months ago and I always get compliments on them.
Reebok just dropped the new Nano X yesterday on Cinco De Mayo. I love the look and design of these shoes.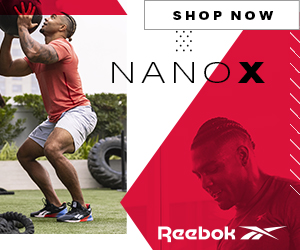 In my opinion, the colors are perfect for the nicer weather too. But it's not all about the looks. Reebok Nano X were created to be versatile. They're made to run, jump, lift, whatever it is you do. Available in Men's and Women's and a few different colors .
Need some new kicks? You gotta check these out!
This post does contain affiliate links. I will get a small commission for sales made through my links