Phipps Conservatory is now offering garden to table classes and camps in their new state-of-the-art Botany Hall. The new hands-on culinary programs will be available for all ages, year round!  Participants will get to discover new ways to prepare foods while supporting the Phipps mission of advanced sustainability and human and environmental well being.
This sounds absolutely amazing to me.  I'm always looking for new idea and cooking techniques.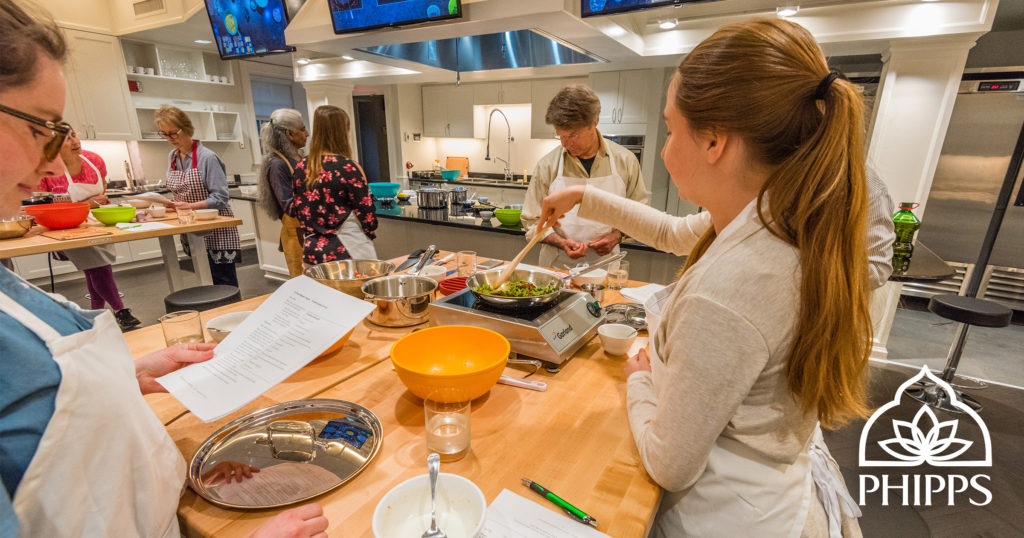 Celebrate Tomato and Garlic Day on Sunday Aug 26, 2018 while enjoying the annual outdoor market on the front lawn of Phipps Conservatory. While you're there sign up to attend one of the cooking classes in the Botany Hall Kitchen:
Dazzling Summer Spreads for adults
Fresh Salsa and Sopes for families with kids ages 6+
Tasty Tomato and Garlic Gnocchi for kids ages 8 – 12
Limited space so advanced registration is required: phipps.conservatory.org/tomato.
Have you ever wanted to try cooking something different? What about vegetarian? Making your own hot sauce? or something different for date night? Expanded upcoming culinary arts courses now available for adults include Vegetarian Indian Cooking from Scratch: Fall Flavors, Make Your Own Hot Sauce, Date Nights for Foodies with Chef James Kaufmann from Café Chocolade and Risotto at Home with Chef Red from The Porch.
Kids's aren't excluded! A full line-up of engaging kids cooking programs are also available, including these fun Kids' Night Out Cooking Classes for ages 4 – 8 and 9 – 13:
Culinary Art — Fri., Sept. 14
Fall Harvest — Fri., Oct. 12
Nature Configurations Cooking Class – Fri., Nov. 9
Learn more and register for culinary programs at: phipps.conservatory.org.
The Botany Hall Kitchen can be found on the first floor of Botany Hall at Phipps. It accommodates 18 students per class. The instructor's cooking station has cameras and monitors for close-up and multi-angle views. You'll find state-of-the-art LED lighting and energy star appliances, energy efficient HVAC, and non-toxic building materials to meet Phipps' greenest LEED® and Living Building Challenge certified structures.
If you're never been to Phipps Conservatory and Botanical Gardens in Pittsburgh it is truly a site to behold. Seasonal flower shows, community events, and more.  They even have a corpse flowers.  If you don't know what it is visit Phipps website.