**I received the below mentioned product in order to complete an honest review. No other compensation has been received. Any opinions expressed are my own**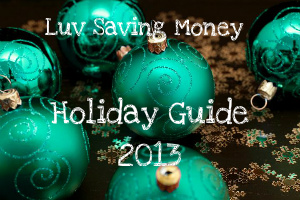 What do you get for dad, your teenage son, the work-a-holic, or the traveler.  Oh! I have the answer to this one, how about the T-Tech Retro Clock and MP3 player!  This sleek, functional, and versatile device is available on GoInStyle.com.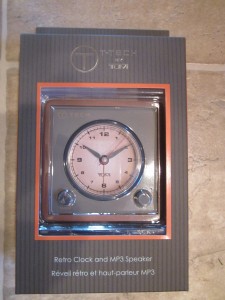 When I first opened this little device I thought it looked very clean and sleek.  I could proudly put this on a desk or anywhere really.  It's not understated.  Doesn't take up a lot of room. It's light weight and stylish.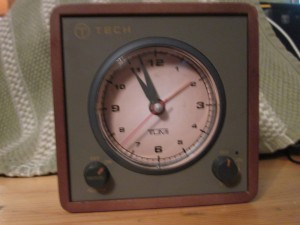 It's an analog clock as you can see from the picture.  It charges with a USB cable that comes with the device.  It also comes with a wire that plugs into the back of the clock and connects to your phone or mp3 player.  You need to charge the clock by connecting it to your computer or a USB plug adapter.  It require 1 AAA battery (not included) to keep the clock running.  It has a beautiful wood finish that frames the clock.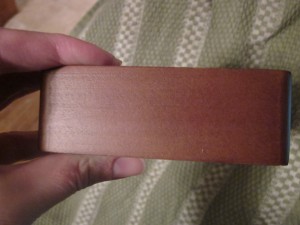 The T-Tech by TUMI from GoinStyle.com is clock, alarm clock, and mp3 speaker.   I made a video to  try to show all the feature of the T-Tech by TUMI

The sound that comes out of the speaker is really nice.  It can actually go pretty loud if you want it to by adjusting the volume on the T-Tech and on your phone/mp3 player.  The alarm is fairly loud.  I love that it has a snooze button because I sure use the heck out of a snooze button (way more than I should).   This is $44 available on GoInStyle.com  They have lots gift ideas for the traveler and the stylish man or woman in your life.
I encourage you to follow GoInStyle.com on the following social media sites as well:
GoInStyle.com also offer free shipping to the US.