Several years ago, we took the family to the National Aviary in Pittsburgh, PA. We created wonderful memories that my family still talks about today. My husband loved the SOAR! program they had at that time. It was on the rooftop and featured birds of prey.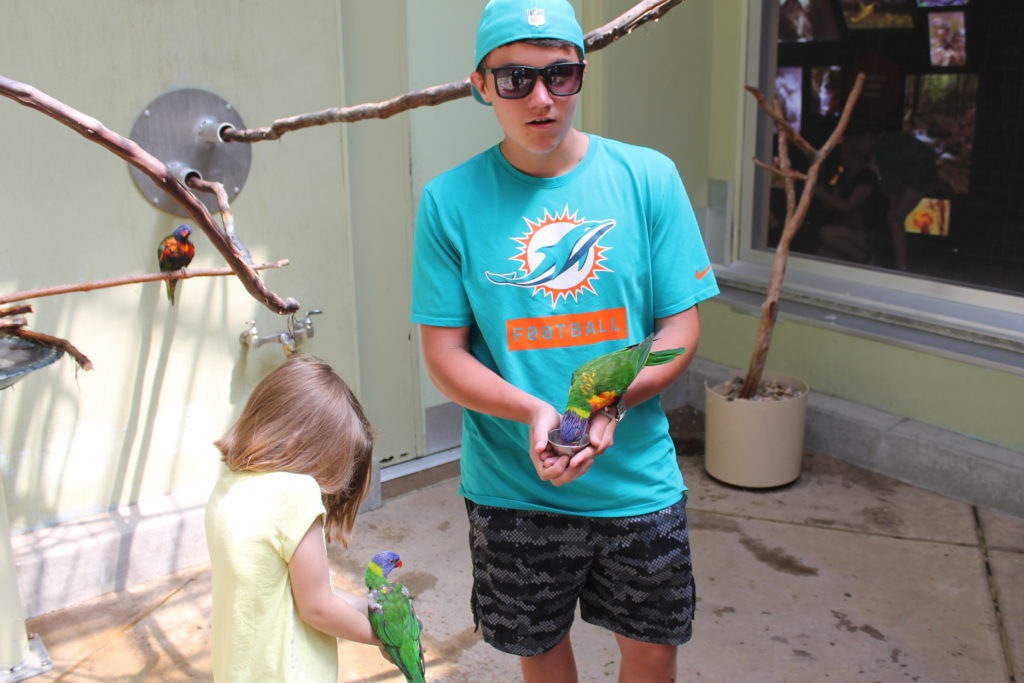 My kids and I loved the opportunity to feed the Lorakeets. It's such an immersive experience being able to walk through the habitats and get up close to some of the beautiful birds.
This trip created a new appreciation for our bird feeder we have outside. The kids and I love seeing new birds coming to the feeder. We'll try to figure out what they are and if they're male or female.
We have some of the same bird types come back to our feeder each year. It also seems we get one or two new ones. We've had both the male and female cardinal at our feeder, chickadees, woodpeckers, Tufted titmouse, American Goldfinch, and a few others.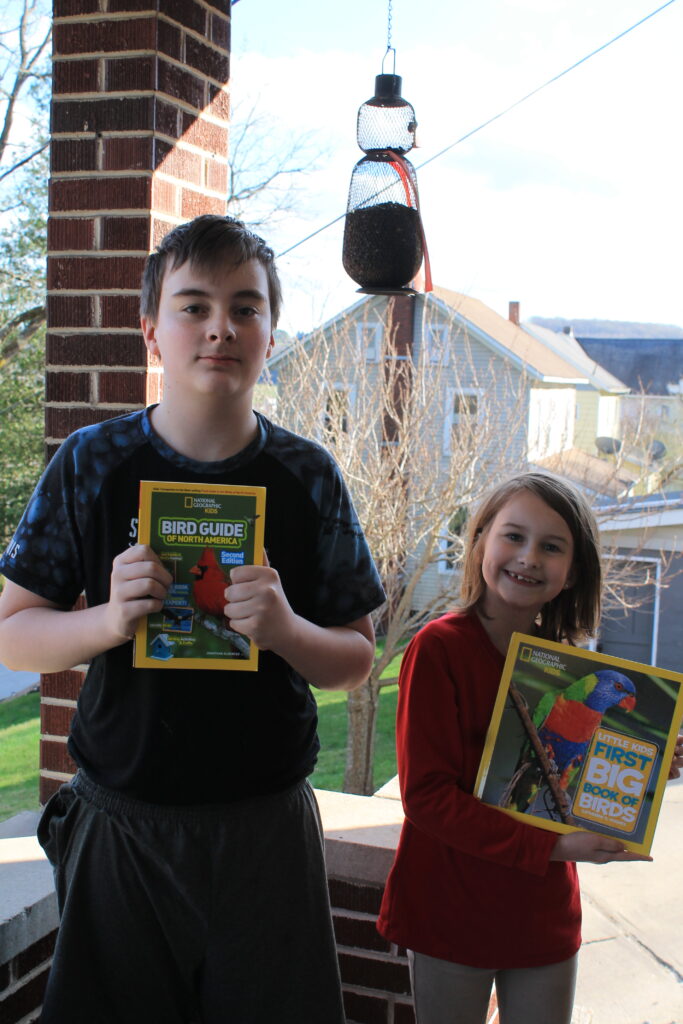 We get a great view out our front kitchen window of the birds at the feeder.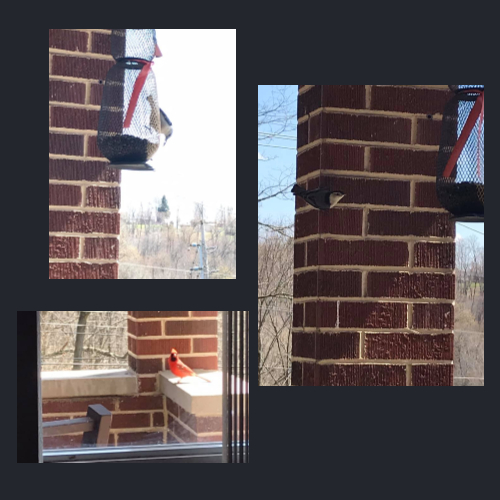 Fun fact, did you know that April 16 is National Library Day? For National Library Day, my kids and I were excited to review a National Geographic Kids Books bundle that's all about birds.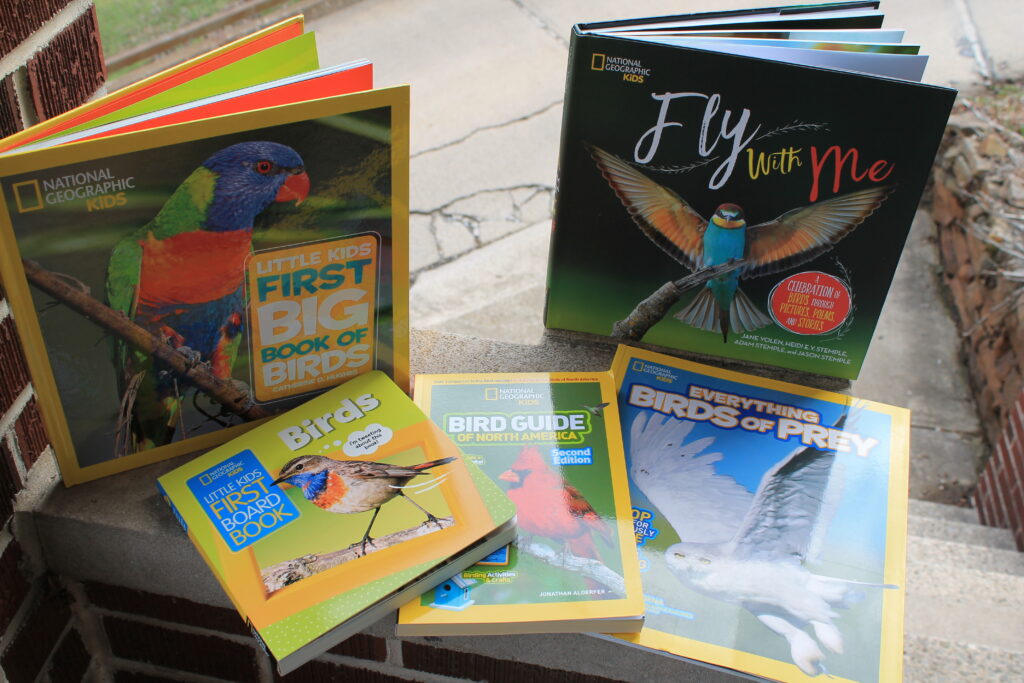 Book In This Bundle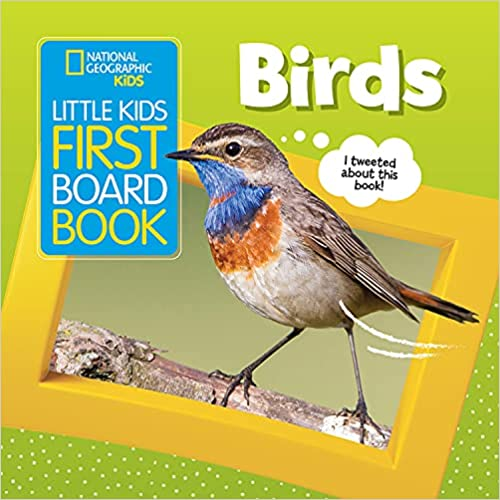 Little Kids First Board Book: Birds (board book, ages Baby-3)Designed to be the stepping stone to the best-selling National Geographic Little Kids First Big Book series, the Little Kids First Board Book series takes similar big subjects and distills them down to the simplest nonfiction concepts for the youngest audience. Not only will readers learn about a variety of birds, they can also find recurring shapes and patterns in the art, while adults can keep their eyes open for occasional funny commentary from the animals. With their bright and playful design, awesome photography, clear text, and cues to encourage interactive learning, the Little Kids First Board Books take a fresh new approach to make learning about nature and science fun.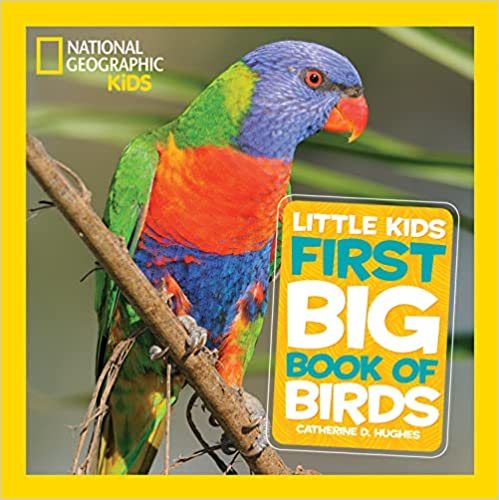 Little Kids First Big Book of Birds(hardcover, ages 4-8)"Parents, teachers, and curious children will be fascinated by this excellent introduction to birds. VERDICT Lush nature photography, concise language, a large print size, and a browsable layout: this offering is ideal for home, school, and library use" – School Library Journal
This adorable reference introduces young readers to birds of all kinds: big and small, flyers and swimmers, colorful and plain. They'll find backyard favorites, such as robins and cardinals and be introduced to more unique species that inhabit rain forests and deserts around the world. Bird behaviors kids can relate to, including singing, dancing, building, swimming, and diving, reveal fascinating insights into the avian world. More than 100 colorful photos are paired with profiles of each bird, along with facts about the creatures' sizes, diets, homes, and more. This charming book will quickly become a favorite at storytime, bedtime, and any other time.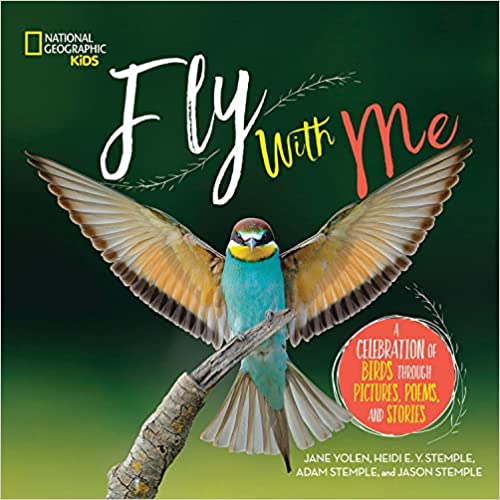 Fly With Me: A Celebration of Birds Through Pictures, Poems and Stories(hardcover, ages 4-8) by Jane Yolen and Heidi Stemple
"…a lavishly illustrated compendium of facts, photographs, and poetry…As is characteristic of National Geographic publications, the plentiful photographs are well-chosen and beautifully reproduced. A treasure for browsers and bird lovers everywhere." — Kirkus Starred Review
"With text that never talks down to its audience, this makes an ideal choice for family sharing or classroom browsing." — Booklist
This thoughtful and beautifully curated collection of our flying, feathery friends highlights the role birds play in human life from centuries ago to present day. While it's beautiful and contains many original poems, it's also full of valuable real science about these wondrous creatures. From history and behavior to spotting and photographing, there's something for every bird fan in the flock. Young birders will learn all about migration and the importance of habitat conservation. They'll find stories about bird rescues and fun facts about the fastest, strongest, and tiniest fliers. They'll also discover the best bird nests, sweet songs to sing, ways to listen for and identify the birds around them, and more.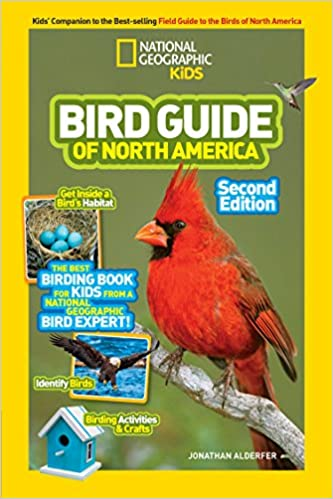 NG Kids Bird Guide of North America 2nd ed (paperback, ages 8-12)Fly into the world of birds in the most complete guide for kids to North America's birds, featuring range maps, cool facts, interactive activities and crafts, and detailed descriptions and drawings by Jonathan Alderfer, one of the country's top avian experts and artists.The guide features profiles of 50 of North America's most popular birds–including how and where they live and tips about how to spot, hear, and attract them–as well as mini-profiles of another 100 birds, for coverage of 150 bird species in all.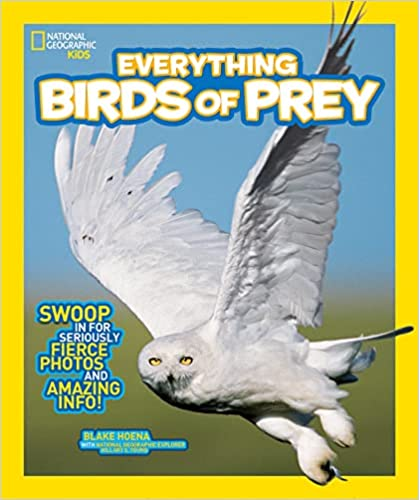 Everything Birds of Prey(paperback, ages 8-12)From eagles to falcons and talons to beaks, Everything Birds of Prey introduces readers to the world's most ferocious fliers. With stunning visuals and energetic, impactful design, readers won't stop until they've learned everything there is to know about birds of prey.
Where Can I Find Out More?
You can find more information on Birds from Nat Geo Kids by visiting the National Geographic Kids website.
On Nat Geo Kids you can also find more information on birds, pictures, and even games.
GIVEAWAY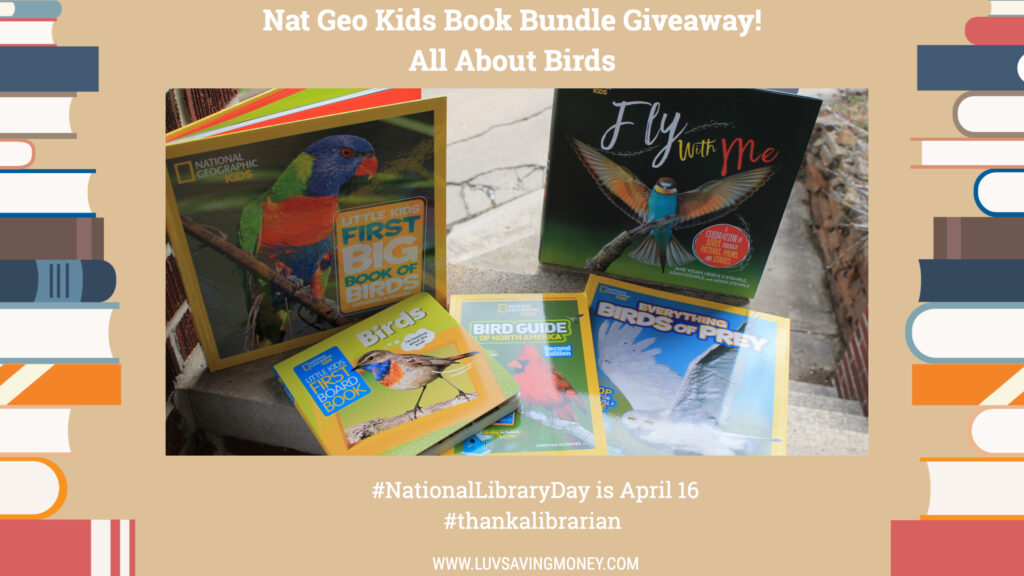 1 US winner will win a the National Geographic Kids Birds bundle for themself AND the same bundle for their favorite library.
**The winners prize will be sent directly to them. The library prize will be sent to the winner's library of choice. So be prepared to with the name and address of your library if you win**
Nat Geo Kids Books: All About Birds #NationalLibraryDay
I received a book bundle at no cost to facilitate this post. Any opinions expressed are my own.