This post contains affiliate links.  Regardless I only post legitimate offers from trusted sites.
This week is Member's Appreciation Week at ShopAtHome.com  Earn double cash back at lots of merchants like Staples where you can get 4% cash back on those last minute school supply purchases.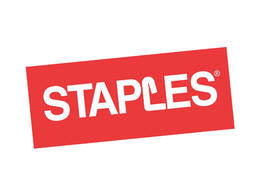 I'm also gonna let you in on a little secret.  I've not told too  many people yet because I never stick with these things and I wanted to see if I could even do it before I started blabbing about it.  I've had a couple friends have great success with Beach Body.  Particularly, the 21 day fix program.  I so wanted to try it but as I said, I never stick with a program like that.  Well I finally bit the bullet and gave it a try.  I'm now on day 9. I have fell off a little bit (I snuck a few cookies here and there…yes I know I'm only cheating myself) but I've kept up with the exercise and mostly the diet.  I've already lost an inch around my waist and thighs and lost 2 lbs.  The reason I'm telling you this is because Beach Body is included in this double cash back deal.  So, if you've been wanting to try it like me, get some cash back while you're at it. 4% cash back to be exact!  Oh and not only the cash back but ShopAtHome.com has Beach Body coupons too!!!   Yea summer is almost over but just think, if you start a healthier lifestyle now, you'll be ahead of the game for the holiday and you'll definitely be ready for NEXT summer!
When you shop these double cash back merchants you'll not only have access to online coupons and cash back but members also earn ShopGold points with many of the merchants. What is ShopGold?  ShopGold is like points, save them up and cash them in for free gift cards! Just look at all the benefits of using ShopAtHome.com