If you've been thinking of registering a domain name or starting your own website, you can make money doing it thanks to GoDaddy and Swagbucks.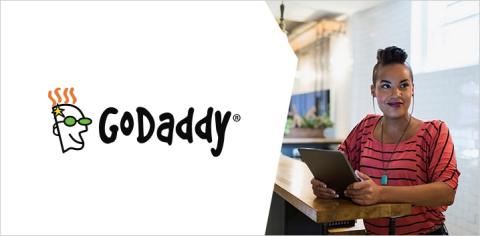 http://www.swagbucks.com/?cmd=sb-trk&t0=blgTrk&t1=372172&t2=545&t3=http%3A%2F%2Fwww.swagbucks.com%2Fp%2Foffer-page%2F%3Fid%3D2054Here's how it works: Click here, then register a domain name for just $4.99 for the first year. You'll get $10 (paid in the form of 1000 SB) instantly for doing it! This is for new GoDaddy customers only.
You can take the 1000 SB you get from Swagbucks for doing this offer and get the $10 gift card of your choice. They have hundreds of different retailers like Amazon, Starbucks, Target, Walmart, or even PayPal cash! You can do all sorts of things on Swagbucks to earn more SB points that you can use to get even MORE gift cards (Just in time for Holiday Shopping)!
In fact, just for signing up for Swagbucks through the link above and completing this offer, you'll get a $3 (300 SB) bonus in the beginning of November, which means you're getting paid $13 to spend $5 on a new website! Try it now.
If you're wondering how you can use this I'll give you some examples.  When I was on blogger I had the blogspot url which isn't very clean looking. That's when I created LuvSavingMoney.com. I was able to direct that url to my blogger blog.  You can also use it to make a custom domain for you facebook pages. Soooo if you have a lularoe page, Avon, Younique, or any other home business that you have a facebook page for you can have it direct to that if you like.  That's just a couple examples of course.