When it comes to vehicles, I tend to be a minimalist. I'm not into the bright colors, add-ons, fancy lights, etc. If I were to pay for any vehicles add-ons it might be tinted windows. BUT that's not to say I don't like to add little touches to make my vehicle my own.
A while back I saw posts about a temporary spray you could put on your tires to make it glittery. I thought, that could be fun right? Black Magic tire color is the temporary touch I like without the commitment. I had bought some but had been hesitant to use it. Actually when I bought it, it was a pourable that came with a sponge to apply it. I can't decide if I like it or not. It's not as glittery as I thought it would be but I'm kinda glad about that because I'm not a super flashy person.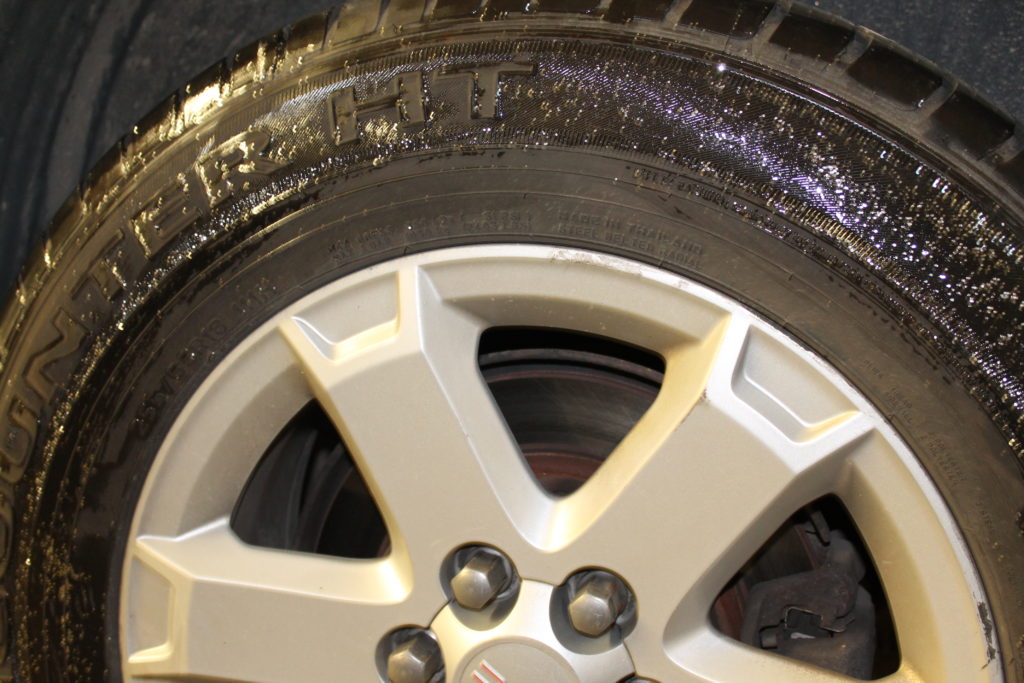 Yea it's fun but it also gives me the opportunity do a good check of my tires. Proper tire maintenance can add life to your tires. That includes tire rotation. After all, even with glitter on them they won't look any better if they're flat.
This post does contain affiliate links. I will earn a small commission from sales made through my links.