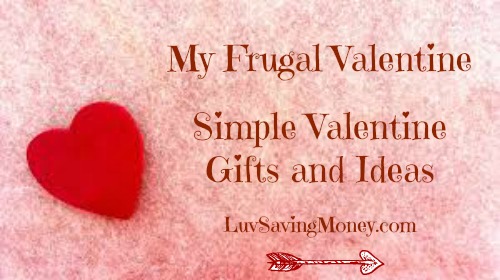 My 7 yr old son  needed Valentines to send in for school.  My 3 yr old wanted Valentine's because her brother was getting Valentines. I realized I had a serious lack of Valentine decorations. I also realized I was going to be inviting my nieces up to play with my two youngest kids and they love creating stuff. So I went to Oriental Trading and took care of everything.
Oriental Trading has prices that won't break the piggy bank.  They also have lots of choices for just about any theme or holiday.  I love their craft kits because most of them come with everything you need.
My 7 yr old son picked out these super cute ninja Valentines that came with matching ninja lollipops. While browsing all their Valentine stuff I also found matching bendy ninjas that matched the Valentine cards perfectly. I just had to get them.  We put his Valentines together and they turned out so cute.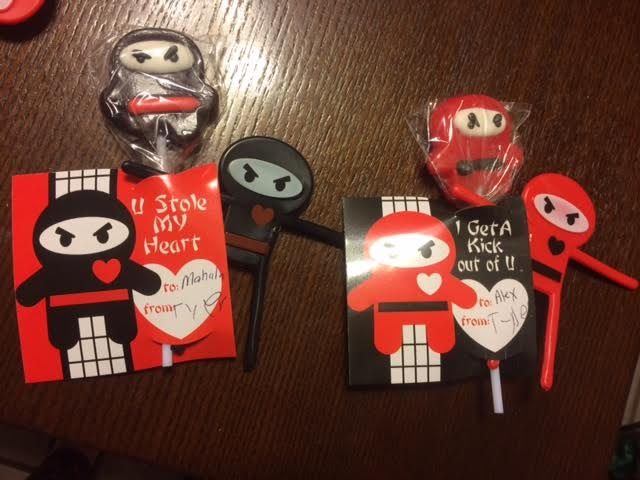 Then I found a cute craft kit to make Valentine cookie magnets.  The kit had enough to make a dozen magnets. Plenty for my little ones and my nieces to each make two if they like. The kit came with individually packaged packets that had the base,  foam stickers to decorate the magnet, and individual packs of glitter. It also came with the sticky back magnets to finish the project. The project was easy enough that even the littlest ones could do it but came with enough items that it let the older kids express their creativity.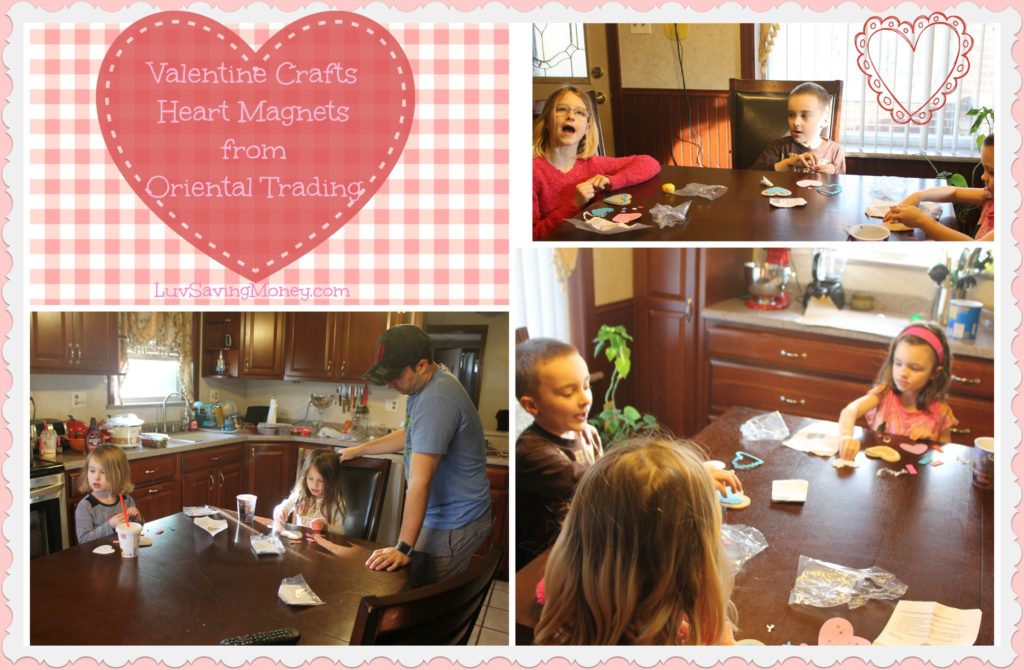 Also while skimming through the Valentine stuff, I was trying to find a decoration or two for Valentine's day . That's when I came across the cutest sign.  I've not seen anything like it before. I thought it was funny.  When I opened the box I couldn't help but giggle. I didn't know what my hubby would think about it.  I figured it would be a decoration for our bedroom.  He laughed when he saw it. When I told him I wanted to put it in the bedroom he said "no you gotta put it where people are going to see it more often, that's funny"  So we decided we're going to put it in our family room.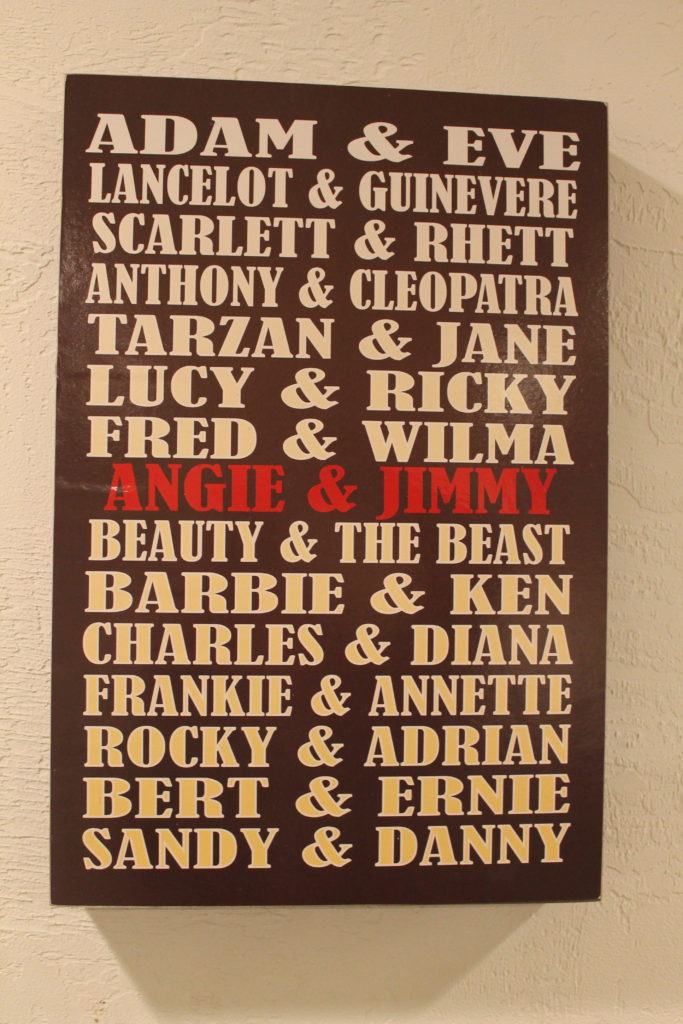 I always put little things together to give all the kids for Valentine's Day. Just something small.  I found these cute Peanuts canvas bags that are perfect to fill with treats or whatever you want.  I was thinking of making some candy or caramel apples with heart sprinkles on them, packaging them in cellophane and putting them in these bags to give the kids.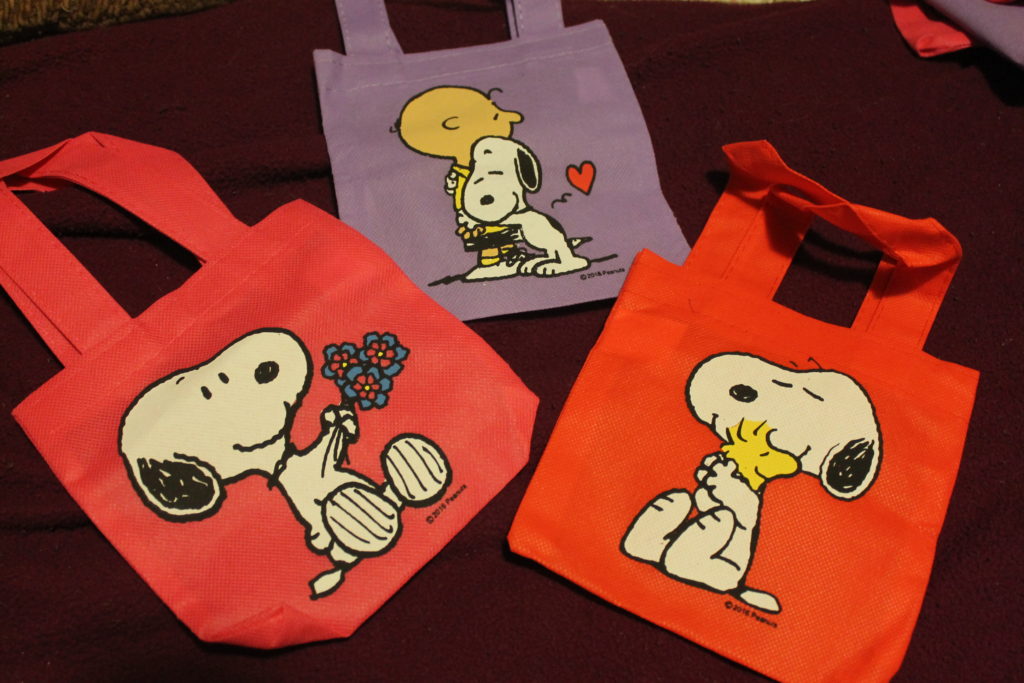 Last but not least, my daughter's Valentines she picked out.  She wanted these ones because they came with glow-in-the-dark bracelets.  I thought the star theme was cute.  I made the mistake of leaving some of the stuff in the box until we were ready for it. I went to work and my daughter was home with the hubby in the  morning.  When I came home I saw a long glowing line on the floor. My daughter got into a pack of the glow bracelets broke them all to light them and connected them all together. Thankfully she didn't "need" them for school she just wanted to give some to her brothers and her cousins. There was still one pack left. As I was trying to put one together for the picture the stick got caught on the slit and popped so it started glowing. I realized…wow had she needed these for school they would never make it. If they had to be put together and put in a backpack they'd all be busted and glowing before they even got to school.  These would be better served as a party favor for a birthday party (think magic wand) OR keep the bracelets in the box and let the child pass out the bracelets as they hand out out the paper valentine part.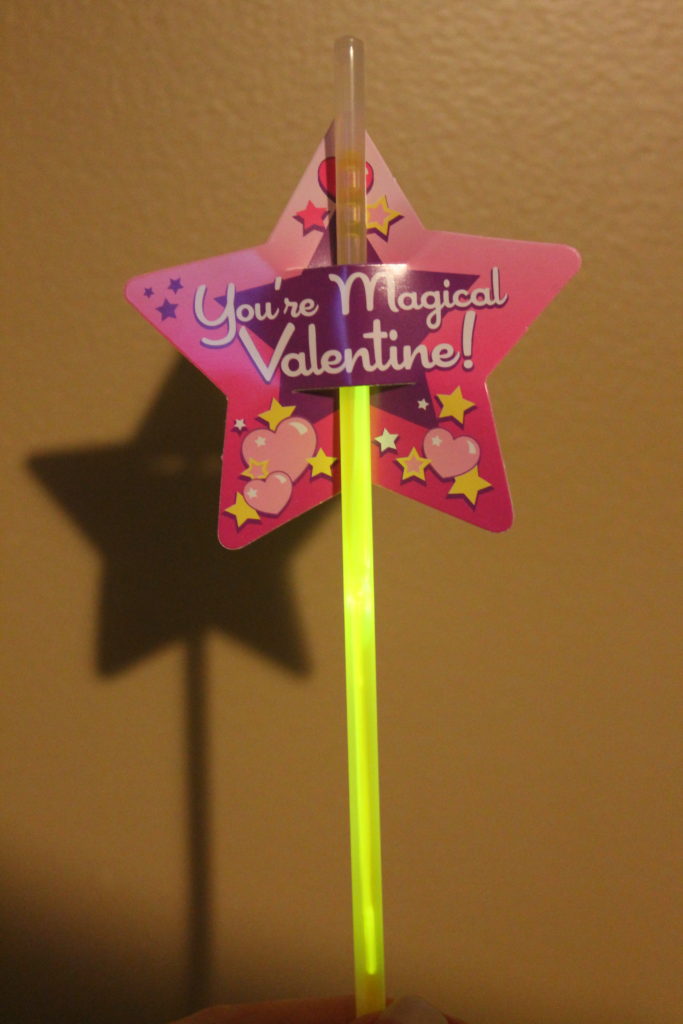 There are lots of fun Valentine items to choose from at Oriental Trading.  What would you like to received from Oriental Trading for Valentine's Day?  What is your favorite item I reviewed here?
I received the above mentioned products at no cost in order to complete an honest review. Any opinions expressed are my own.