This post contains links to my Doterra Wellness Page and Amazon.  I will receive a small compensation for purchases made through these links.
I'm a Doterra Wellness advocate. I do it because essential oils work for me and my family.  I'm also a healthcare professional.  I do not substitute essential oils for doctor's advice. Rather, I use them as a compliment to doctor recommendations.  One rollerball I keep ready and on hand, especially this time of year, is for ear aches and sinus infections.
My youngest son, around 8 pm yesterday, told me his ear hurt a little bit in school. Very non-chalant.  I asked him if it still hurt he said "eh yea a little". I noticed some gunk near his ear and knew he had been congested for a few days.  8 pm the pediatricians office was closed and so was the nearest urgent care. He was in a lot of pain so I didn't think it warranted an ER visit.  I gave him some children's ibuprofen and broke out the trusty ear infection/sinus infection rollers ball.  I applied it before bed. The next day he told me his ear felt a little better better but we still went to the Pediatrician.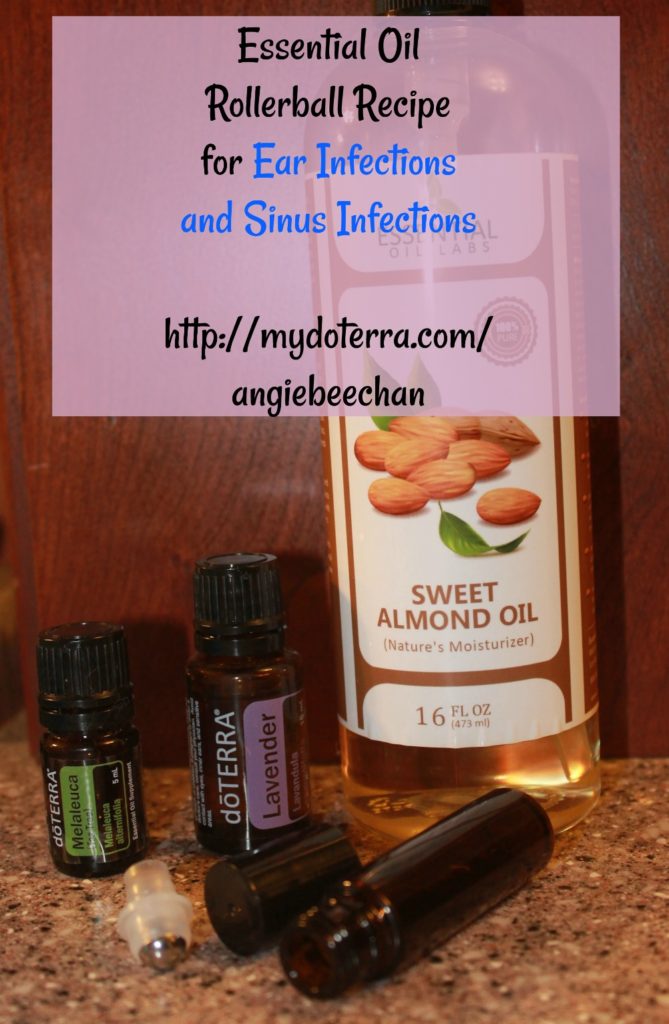 What you need:
Put 10 drops of melaleuca essential oil and 10 drops of lavender essential oil in to the roller ball bottle.  Fill the rest with your carrier oil.  Pop the roller ball into the top of the glass bottle, put the lid on and shake to mix it.  For ear infection roll the roller ball behind the ear (NEVER put essential oils inside the ear).  For sinus infections, roll the roller ball of the sinuses infected (where you feel pressure) making sure to keep it away from your eyes.    You can apply 2 -3 times per day.
Here's a Facebook live video I did for application: