I'm a healthcare worker in a local hospital. I work part time so I only work 4 hours a day (right now). But in that 4 hours if I'm not using hand sanitizer and washing my hands at least 20 times in my 4 hours there then it's probably more. My hands are drying out. I'm wearing a mask while at work, believe it or not it's drying my face out. Normal every day moisturizers just aren't cutting it. I'm taking hot showers when I get home and that's drying out my skin.
Era Organic Complete has been such a treat for my body.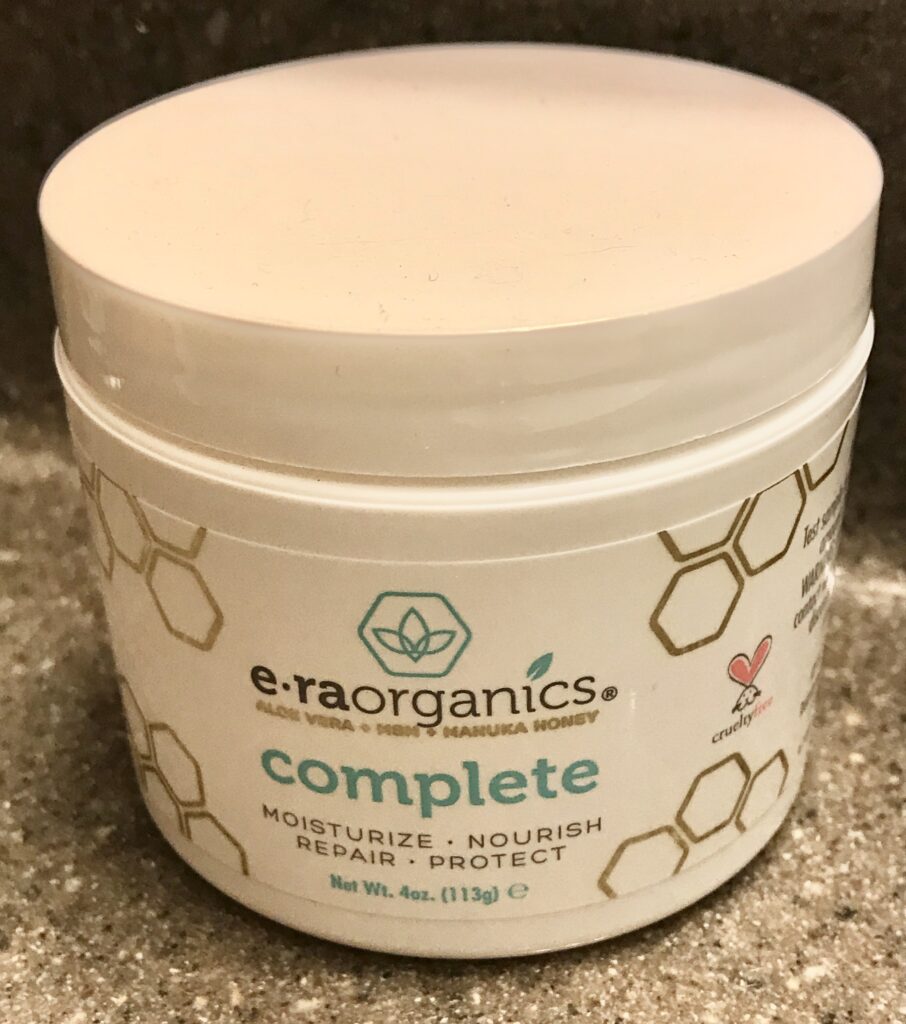 Era Organics complete moisturizes, protects, soothes, and quenches dry skin. It uses natural ingredients like manuka honey, aloe vera, hemp seed oil, and MSM among other ingredients.
Right off the bad, opening the container offers a sweet aroma that smells something like honey and coconut. You can see the thick creamy moisturizer but feeling it is when you know it's gonna work. The cool, thick and creamy consistency allows you to get a lot of moisturizer done with a small amount.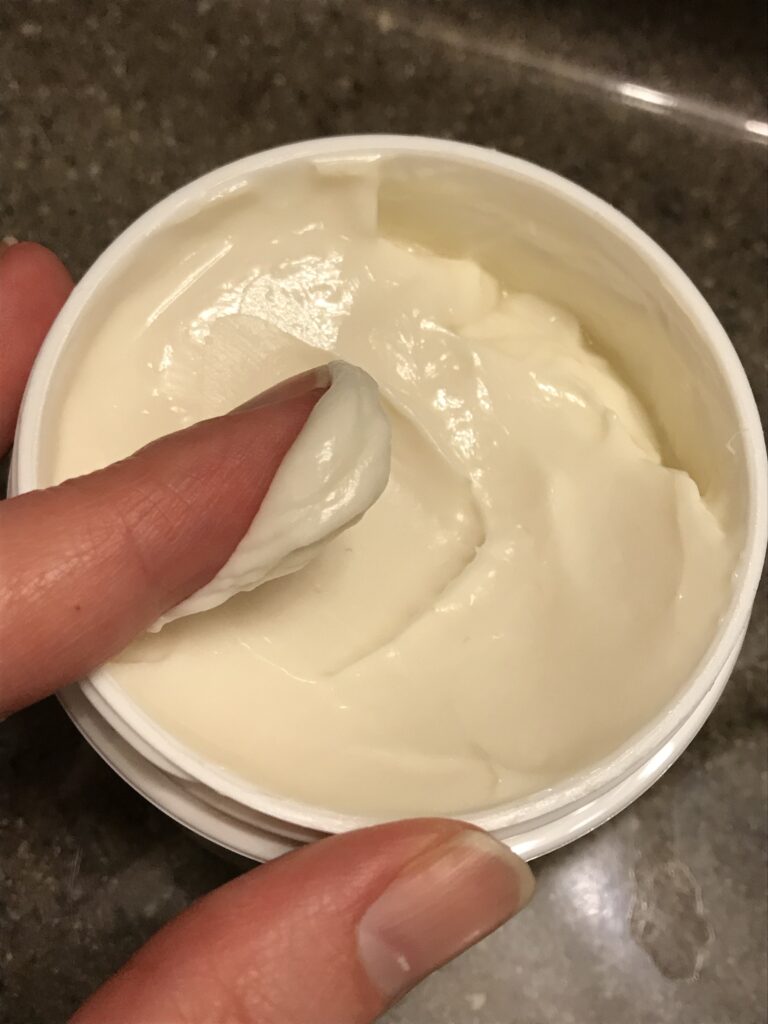 I've applied this to my face, hands, and body. It's instant relief for my dry skin and even my cracked skin on my hands. The moisturizing feeling lasts for hours. The fragrant scent last a while too. I like to put this on after my shower. Then I'll some times apply more to my face and hands before work.
The description on Era Organics website states it's for eczema as well. My little ones had eczema as babies and I could totally see how this would work for that. Manuka honey, in and of itself, is set to ease some of the discomfort and eczema.
I was blessed to receive this sample from Era Organics to review. Any opinions expressed are my own.