Compulsive Liar Duet Book 1 by Lia Fairchild Genre: Contemporary Romance Publication Date: May 12, 2015
Tattered hearts. Forbidden love. Destined souls. Gray is a woman struggling with a tragic past, trying to survive everyday life the only way she knows how. When the secrets of her past lead her to Dr. Daniel Harrison, Gray is sure he is the only one who can help her. Daniel is equally certain he can ease her pain but at what cost? It will take everything in him to resist the attraction to her, but the pull is stronger than anything he's ever known, especially when he discovers that he needs her as much as she needs him. Find both books in the Liar "duet" here on Amazon.(This book is intended for 18+ Only) Add to GoodreadsAmazon * Apple * B&N * Google * Kobo
Bestselling author, Lia Fairchild, is both a traditionally published and independent author who writes women's fiction, romance, and chick lit. Fans of her books praise her endearing, real characters who come to life in stories that will touch your heart. Fairchild is addicted to the warmth of Southern California and holds a bachelor's degree in journalism and a multiple-subject teaching credential. She is a wife and mother of two teenagers. Website * Facebook * Twitter * Instagram * Bookbub * Amazon * Goodreads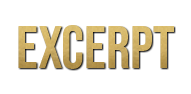 The waitress brought my second glass and asked Daniel if he wanted to order. "Just coffee, please."
"You don't drink?" I asked when the server left.
"I do…but not with patients."
The slap of reality was almost as painful as the one Harvey had delivered. When I didn't answer, he
said, "You're still my patient, aren't you?"
I turned to face him, knowing my left cheek would be exposed. "If you'll have me," I said, holding
back tears of shame.
"My God, Gray. What happened to you?"
A tentative reach of his hand toward my face made my breath catch. He stalled before touching
two gentle fingers to my chin. "Are you all right? Is there more?"
I shook my head. "I'm fine. It looks worse than it is." My heart beat a little faster when I read the
concern in his eyes.
"Our deal stands whether we're in my office or not." Daniel struggled to remain composed. "Who
did this to you?" he commanded.
Our deal for honesty wouldn't be a problem tonight. "I did."
"Gray." He looked away as if he was planning his escape.
"That's the truth, Daniel. I'm responsible. I'm responsible for every bad thing that's ever happened
to me."
His eyes returned to mine, determined. "No one has the right to lay a hand on you. Do you
understand me?"
I nodded, wide-eyed like an obedient child.
"One day…you're going to rise above your circumstances. You're going to be a survivor instead of a
victim. Your strengths will become assets instead of your downfall. Are you hearing me, Gray?"
His words riveted me like a savior at a sermon. He knew everything about me, though he knew
nothing at all. A strong hand engulfed my forearm as if I was sinking in quicksand, and he was my
lifeline, a way to claw and climb my way out. "Every word," I whispered.

$10 Amazon Follow the tour HERE for special content and a giveaway!a Rafflecopter giveaway