This post is brought to you by ShopHer Media. Any opinions expressed are my own.
We're getting closer to the holidays. Who couldn't use a little extra money? ShopHer Media can help you earn in a lot of different ways. Depending on what works for you.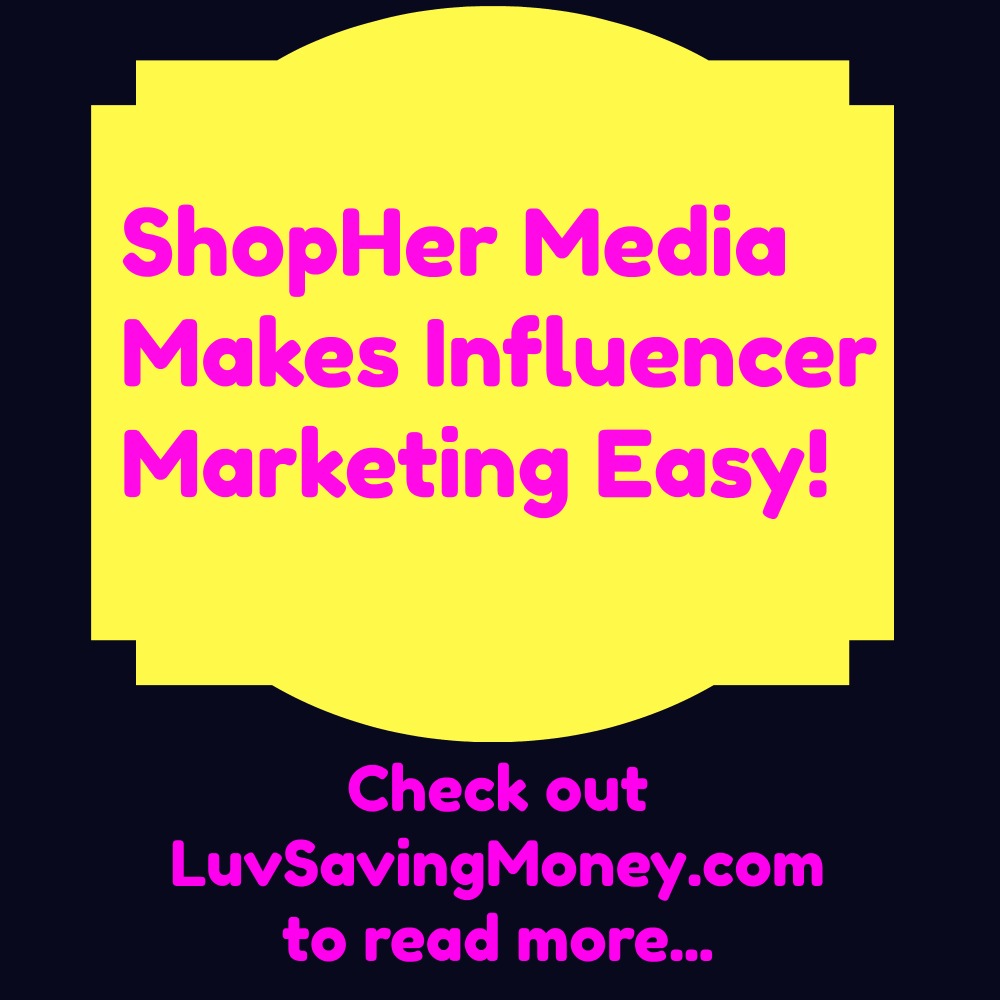 One of my favorite things is the CPC links they email several times a week with your affiliate ID already incorporated. All you have to do is copy the link and share. You get 5 cents per click for sharing great deals, coupons, sweepstakes, and more. You can even create link to the pages on My Savings that you know would be of interest to YOUR readership.
Besides CPC links ShopHer Media has affiliate banners for different partners, sponsored posts (like this one) and more! ShopHer Media make Influencer Marketing super easy! If you're a business looking to get noticed by a whole network of bloggers and website owners, the make Influencer Marketing easy for you too!
You can share on your blog, social media channels, and emails where allowed but each campaigns lets you know what you can do. Bloggers and website owners can sign up for ShopHer Media HERE
Businesses, you can have a whole network of bloggers advertising for you through ShopHer Media too!