The Vampire With a Blanket of Stars Arnhem Knights of New York Book 3 by Susan Hanniford Crowley Genre: Paranormal Adventure Romance Publication Date: August 31, 2019
In 1938, Vampire Prince Răzvan and his companions on their way to see the king, take the snowy path into the Carpathian Mountains of Romania. In the deep woods, they find a gypsy encampment and take refuge with them for the night. His heart is lost gazing in the exotic pale blue eyes of a raven-haired beauty. Saraina and her people just want to be free and live peacefully. Meeting Prince Răzvan changes everything, first with his dire prediction and second, with his warm hands and gaze that tear of her heart. Goodreads * AmazonVideo Trailerhttps://youtu.be/Q7j9dn11uCo
Vampire Princess of New York Arnhem Knights of New York Book 2 Publication Date: October 5, 2016
Noblesse is the daughter of the Vampire King of New York Maximillion Vander Meer. In the over two hundred years, she's been a vampire, Noblesse has never found a true love or discovered what happened to her mother who disappeared just prior to the French Revolution. Noblesse has to choose between two men. Both profess their love. Both are keeping a secret from her. One wants to destroy her, and one wants to love her forever. But which one? **Read FREE with your Kindle Unlimited subscription!**Add to GoodreadsAmazon * B&NVideo Trailer https://youtu.be/1pJEfextIg0
Vampire King of New York Arnhem Knights of New York Book 1 Publication Date: October 9, 2018
Max Vander Meer is a modern day Viking, CEO of VMeer Industries, and a Vampire. He makes a plea to the Goddess Freya to find the only woman who can heal his heart, the woman haunting his dreams. But, the Goddess strikes a bargain with him. To find this special woman, Max must return to the city he helped build-New York, which is threatened by an ancient terror. When he meets Evelyn, he is astounded. Could she be the one who inhabits his dreams? But Evelyn is haunted by loss and betrayal. How can Max win her love when she doesn't trust him as a man, and she doesn't want to be a vampire? If Max returns to Iceland without her, he will be encased in ice . . . forever! Goodreads * Amazon
I'm married with two children and a granddaughter. Pete the dog and Bella and Buffy the cat sisters are the furry members of my family. I have two college degrees, a BFA in Theater and a Master's in Education. I've explored a myriad of occupations from being a teacher to a deli worker to a webmaster. My favorite thing to do in life is writing. My only goal for my writing is for my readers to have fun. I write science fiction, fantasy and paranormal romance. In addition to writing, I'm also an Associate Editor for Space and Time Magazine. I'm a member of SFWA, RWA and CTRWA. My hobbies are traveling, collecting sea shells and dragons. Website * Facebook * Twitter * Instagram * Bookbub * Amazon * Goodreads Please join Susan for the TRS Holiday Party on Dec. 19-23, 2019! It is online at https://trs.parties.com and also on Facebook at www.facebook.com/theromancestudio/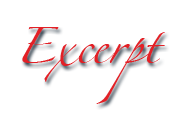 Maximillion Vander Meer stood in the jagged mouth of the ice cave with a wolf skin girding his loins and
fur boots on his feet. A frigid breeze breathed its welcome over his bare chest, arms and legs.
He smiled and closed his eyes to step back into the Viking past he loved, where he was free. He threw back
his head and howled in exuberant abandonment. Then he ripped off the wolf skin and kicked off his boots. Max
ran to the shadowed alcove he knew so well. A flicker of the past sparked in his brain and Vikings filled the cave,
their voices rich in the chant of a ritual forgotten in the modern age, invoking the protection and wisdom of Odin,
Thor, and Freya. Then he blinked and they were gone. Their voices silenced by time.
Every time he entered this sacred place hollowed out by his ancestors, their presence worked magic and
distracted his weary heart from the curse inhabiting his body. This power brought him back to the Viking warrior
deep within him, as only here could he reconnect with his lost humanity. Every passing moment the curse pulled
him further from whom and what he'd once been. That was the danger in being a vampire. It wasn't the chill of his
body, but the distance that crept into his heart. He was on the edge of forgetting how the laughter of his son
warmed him to his toes. The memory of Svenna's delicious heat as her soft skin lay against his flesh igniting the
fire between them, slipped through his fingers like water. Inhaling the fragrance of flowers in her hair had made
him feel powerful. Even the excitement of the next adventure filled with salt spray and swords clashing faded
away. His heart no longer raced.
The dire flaw in immortality was the sameness. Centuries of monotony blurred into others. Few ancient
ones survived the deadly soul-numbing tedium of every day being the same. Closing on a thousand years, too
many chose to lie in the sun and burn in agony over the course of two days until they crisped away in the wind.
When the true burning began, night, the blessed night, offered no reprieve. The recent "chosen" death of his friend
Coelhus was etched in his memory, making Max's need more urgent than it had ever been. Coelhus had given up.
After centuries of dreaming of a woman named Celeste, he ceased to believe she could be real. Coelhus could no
longer bear the loneliness and the endless searching. Consumed by his dashed dreams, he gave his body to the sun.
Max stayed with him in his last moments, and while he couldn't deter his friend, he resolved not to end in ashes
himself.
Time had robbed him of love, but today, in this moment, Max meant to get it back. Right now!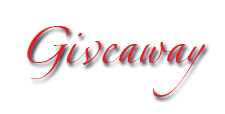 Follow the tour HERE for special content and a giveaway!a Rafflecopter giveaway