The Blood Lights by Elaine Pascale Genre: Horror
The Blood Lights are the last thing you'll see… They victimize all… Jezzie Mitchell is in anguish; with her brother's murder still on her mind, she's noticed strange behavior among the girls in the residential treatment center where she works. Is there a connection between the contagion on Cape Cod and the deadly Bahamas vacation that changed her life? Jezzie reaches out to former lover Lou Collins, a scholar who has chased proof of the lights for decades. Will he be able to solve the mystery of the lights in time? Intensely competitive, reporter Bridgette Collins knows the lights are a way to secure fame in her career. And while it'll put the final nail into the coffin of her ex-husband's career, she vows to know the secrets of the lights. Even if it means unleashing a world-wide epidemic… Goodreads * Amazon
Elaine Pascale has been writing for most of her life. She took a break from fiction in order to give birth to two children and complete a doctoral dissertation. She lives on Cape Cod, MA, with her husband, son and daughter. She teaches a variety of courses at a private university in Boston: from English Composition and Communications to a Vampire Seminar. Her writing has been published in Allegory Magazine, Dark Fire Magazine, and several anthologies. She is the author of If Nothing Else, Eve, We've Enjoyed the Fruit, and is also the author of the nonfiction book: Metamorphosis: Identity Outcomes in International Student Adaptation–A Grounded Theory Study. She enjoys a robust full moon, chocolate, and collecting cats. Website * Facebook * Twitter * Instagram * Amazon * Goodreads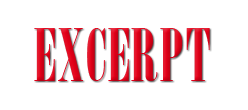 The boy knows he is lost.
He is lost, and his former sense of normalcy has completely vanished.
He feels abandoned.
The irony, if he were old enough to understand the term, is that he is lost inside of a closet that is only six
feet in length. In the dark, the closet feels cavernous, endless. The closet provides adequate space for a
trauma that will remain with him throughout his adult years.
His fear is nearly smothered by the heavy olfactory smog of mothballs and cedar chips, yet the fear
constantly recuperates: a phoenix with dread for wings.
The boy's face feels tight from the dried traces of tears that etch his cheeks. The hot air rushes his
nostrils which are clogged with mucous; the hot air is working against him, forcing him to
hyperventilate. The entire house is unfamiliar to him and his eyes, in the darkness, struggle to make out
the walls and ceiling of the place where he is being held captive.
He is not alone.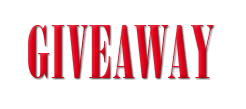 Follow the tour HERE for exclusive excerpts, guest posts and a giveaway! a Rafflecopter giveaway