My kids and I have attended the free classes on Saturdays at few times. It's definitely something fun to do with the kids that doesn't cost anything.
This week from Sunday 3/10 – Saturday 3/16 there is a free S.T.E.A.M event for kids 3+ years of age each day! You can check out what each days activities are here: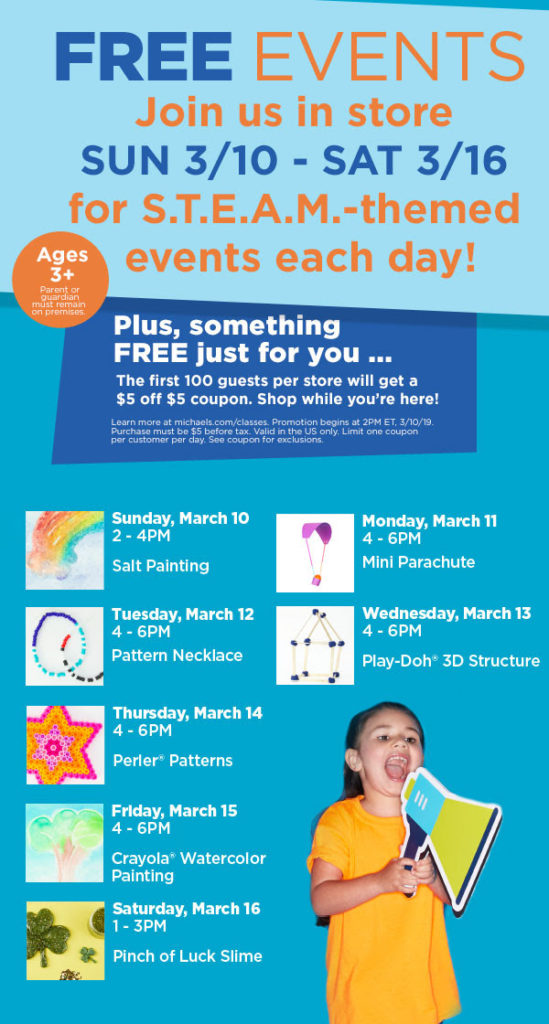 My kids love slime so I know they'd love the pink of slime event. I'm going to try to get them to at least a few of these events! It's free!
This post does contain affiliate links. I will get a small percentage if purchases are made through the link at no extra cost to you.