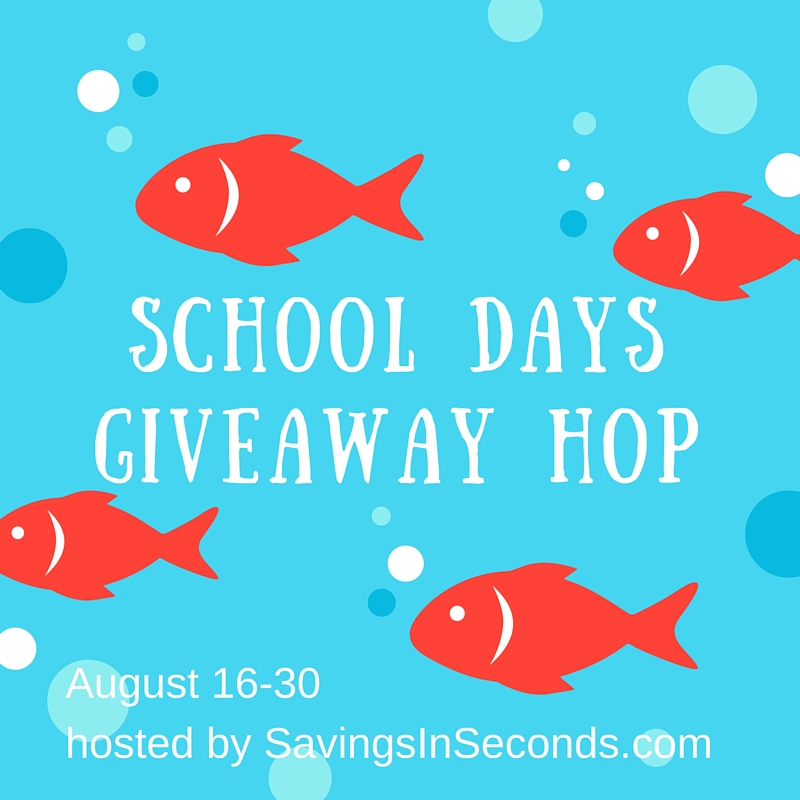 Welcome to the School Days giveaway hop! This August event is hosted by Savings in Seconds. Host and participating bloggers are not responsible for prizes not delivered by sponsors. Good luck!
I honestly have mixed feeling about sending my kids back to school. I often feel like the oddball mom because I honestly am not looking forward to my kids going back to school. I enjoy having them home. There's no homework stress, no projects due, no forgetting to pack snacks or worrying about "dress like the 80s day". Back to school means my life gets hectic. Making sure I get back home on time to get my kids off the bus. Juggling my older boys' football practice and games with homework, open house, meet the teacher night, and calendars for everyone.
But there are things I do look forward to. I enjoy the fall, I love Halloween, I do find some enjoyment in the 2 hours I have to myself until my kids get home from school. Then there's fall fashion. I love layering, cardigans, boots, and light jackets. I'm not big on the pumpkin spice train but I do love sitting on the porch with a warm fall drink watching the leaves fall.
I want to treat one of you to one of my fave fall moments by giving away a $10 Starbucks gift card!
GIVEAWAY
School Days Giveaway Hop
Now Check out these other fun giveaways from even more bloggers: