Origin of the Vampire The Cycle of life Book 1 by Ruth Spencer Genre: Urban Fantasy
Christophe Haram is vampire, his skin is pale, his hair black. An avid reader of conspiracy theories, he is certain the mythical human race exist. During his wild youth he darkened his skin and dyed his hair, he remains unruly to this day. A new dayclub, Sunrise, opens in his home town, Orionsby; and it appears to be a hotbed for trafficking missing vampires. While investigating Sunrise, Christophe uncovers terrifying tales of missing vampire spanning decades. When, the manufactured bloods vampires drink runs out, vampires become feral. Will chaos ensue? And when an old friend returns with a proposition, is Christophe brave enough to accept it? Add to GoodreadsAmazon * B&N * Google
Ruth lives in Rothley, Leicestershire, England with her space obsessed husband Simon and her black cat Violet, who just wants a warm knee. She found her love of books at a young age and remembers the smell of the old library on her monthly visits with her mum. Together they would bring home books of many different genres and Ruth quickly moved from reading teen novels to digesting adult books. Ruth was always afraid of horror films, she remembers the time her mum bought her The Thing to watch, thinking it a nice science fiction film. Ruth was terrified and her feelings for horror films remained until her mid twenties, when, suddenly she began to appreciate horror films and began reading Urban Fantasy books. Vampire films quickly became a favourite and the idea for her debut novel slowly began to take place. Currently Ruth is writing the sequel to Origin of the Vampire and when she isn't writing and promoting her book she loves to relax by drawing portraits. The great outdoors is a big passion and holidays in The Lake District and by the sea in Cornwall and Dorset give Ruth great inspiration. But it was walking in the woods close to home where Ruth had her eureka moment and worked out the final piece of the puzzle for her debut novel. Walking in the countryside near home remains a weekly ritual, and of course coffee and cake is essential before returning home. Facebook * Amazon * Goodreads $10 Amazon voucher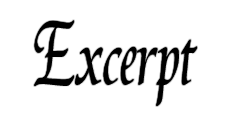 They flashed their passes to the hostess just inside the doorway and entered into a huge
entrance hall where vivid white lighting shaped an otherwise pitch black tunnel for clubbers to
move along. Vampire didn't need the lighting to see by; it was purely for decoration and
illuminated an ornate three tiered fountain at the end of the tunnel. Bloods cascaded from a jet
at the top into the small top tier which overflowed into a middle tier. As the middle section filled it
spilled into a reservoir at the fountain's base. The smell of the bloods provoked excitement and
clubbers hastened to reach the fountain. Vampir and Vampirica hostesses wearing skimpy
leather bikinis and trunks were positioned all around the bloods feature holding trays of fluted
glasses. As each clubber reached the fountain a hostess would hold a glass in the bloods flow
and pass it to the fervent new arrival. Bloods dripped from the hostesses' arms and hands and
they wiped their bloody hands on their bodies adding to the fountain's dramatic effect.
Christophe and Logan took a sip from their glasses and were thrilled to discover the bloods was
fizzy, the taste was exquisite and the bubbles made them feel light-headed. Beyond the fountain
were two burly vampir dressed in smart leather trousers and long leather coats, they stood
either side of another set of carved wooden doors. The images on these doors were even more
exotic than the first and depicted scenes of vampire walking in the sun. As Christophe looked
closely at the images the two vampir standing at the doors opened them wide and Christophe's
senses were assaulted with the thumping of music and the bright glow of a huge video screen
behind the DJ.
Vampire writhed around to the music, arms in the air moving to the hypnotic beat of a new track.
A vampir vocalist was singing a song about the rationing of bloods and the downfall of the
vampire race while the video screen showed images from a cult horror film.
Follow the tour HERE for special content and a giveaway!a Rafflecopter giveaway