Keepers & the Soul Key Meridian Chronicles Book 4 by M.D. Fryson Genre: Fantasy, Paranormal Romance
What has happened to Aiden after his selfless act of sacrificing his life for Meridian? Where did Meridian go? True love can break the curse, but only an act of true love from a twin soul sets her free. Their epic and sudden departure have left their friends, witches, fairies, and spirits in search of their souls. While the high court demons strategize their attack of the hall of souls to absorb the angels' power — the only demoness at court has her secret obsession, and she used Moloch, the dark one's soul collector, who may have taken more than just one soul of a wicked witch. Astaroth's secret obsession and help from Moloch may indirectly help the dark one's plan. But there is one problem that lingers. Lahash, the rogue demon of the high court, has been charged to destroy his obsession, Echo, the Earth nymph. After kidnapping her and taking her to the dark realm, she is weakened and cannot fend off the brooding demon's lust. In a passionate moment, Lahash finally confesses why he is so obsessed with the nymph, and she admits her secret knowledge of human souls. The search for Meridian and Aiden surfaces a shocking revelation. Aiden is trapped and needs to be saved, but from whom? The spirit guides demand the return of a spirit guide from the keepers, who remains in the hall of souls. They believe this spirit guide can stop the demons, save the spirit guide realm, find Meridian, and save humankind. The keepers, known as the angels, have one request that the chosen one must accomplish before Etheria can be saved, and Aiden to be returned. There is only one weapon that can destroy the demons, and it is the angels' quartz sword hidden on Earth. Will Etheria's chosen one of the spirit realm find the sword? Will the demons be destroyed, or will dark one's plan triumph? Can the fallen finally be freed of their awful fate? Will Lahash kill Echo? Find out if all is to be in vain or if the chosen one can defeat the demons, connect with her twin soul, and form the powerful soul key that can save all. Add to GoodreadsAmazon * Apple * B&N * KoboBook Trailerhttps://youtu.be/bKRfMkRtFTs
Fairy Nymphs & The Demon Court Meridian Chronicles Book 3
Meridian, stays with Raina the ex-coven member who uses black magic to keep Meridian at her side. Aiden struggles with Meridian's absence having no idea why she really left him. The demon court has their own agenda in the fight for human souls by keeping Meridian banished, but the elemental fairy nymphs come back again to help and may be the ultimate undoing in the fight to send Meridian home. Using the demon's lustful ways against the favorite of the court, Lahash, may throw a kink in their demonic plan that involves the hall of souls. One good witch answers another of the demon's riddle setting off a battle in the dark realm, but the real answer still eludes everyone. Is Meridian's twin soul Aiden? Is it Relic or Kieren? Meridian finds her twin soul but it comes with a price. In the third of the four installments of Meridian Chronicles series, hang on for love, treachery and a fight for one unique soul that will take you on a ride to a mind blowing ending you won't see coming. Add to GoodreadsAmazon * Apple * B&N * KoboBook Trailer https://youtu.be/SGz0ojj_BXE
Black Widow Curse & The Coven Meridian Chronicles Book 2
MERIDIAN'S curse has left her in a state all her own of amnesia. She is on Earth lost and afraid with only fragments to piece together her mysterious circumstance. The curse has taken the unimaginable from her, but that is just scratching the surface. The Black Widow curse will reveal itself through the demon's riddle, the Coven and the Fairy Nymphs. A trip back to Salem is just what the psychic ordered, but treachery lurks with an ex coven member who calls on demons. The demon realm offers more riddles than answers, but a stroke of luck from the high demon court, brings in a sophisticated demon, Lahash who has grown tired of the games. The curse hides Meridian's identity and her memory will unlock the Universal secret of her twin soul to find her way home. As Meridian finds Aiden so do the impacts of her curse and what it could do to their budding relationship. Meridian's soul and fate are in the cross hairs, while the odds rise between the demons, witches and the fairies. Finally having found Aiden, the Fairy Queen comes through to send aid to Meridian, but she still doubts herself and contemplates running away from it all. Who is Meridian's twin soul? Will she go back to Etheria or will the curse reign down on Meridian? Find out in this dark and twisted paranormal romance. "Great sequel to the first book in the series! I loved the introduction of Lahash. Reminds me of one of my favorite characters from an older book I read some years ago. It was great to get more into the minds of the lead characters and see that they have some of the same thoughts and emotions just like we do. Anyone who loves a good paranormal book with some villains you will love to hate or just hate and a great plot with some nice twists then I would definitely recommend this book!" Add to GoodreadsAmazon * Apple * B&N * KoboBook Trailer https://youtu.be/- JBhIUwdXgo
Hall of Souls & The Book of the Fairies Meridian Chronicles Book 1
If you love Fairies, have an insatiable love for the unseen, enjoy a good riddle shrouded with demon twists and believe in soul mates; hang on for a ride with Meridian through the twists and turns in this paranormal love story. Notorious leader, Warrick has it out for Meridian and her circle of Spirit Guides and plans to use the Hall of Souls to cast Meridian's father away for fictitious crimes as a cover for his real agenda. Struggles for the balance of power over humankind and a battle for their existence have the Spirit Guides in a precarious position. Seeking refuge, the Spirit Guides fall deeper in debt to the mysterious fairy Queen as she capitalizes on the Spirit Guides' weak position. Answering the dark one's riddle may be the answer, but the sly queen is no stranger to tricks and riddles. The Queen's agenda may be Meridian's downfall. A love triangle is unfolding in the midst of this epic struggle threatening the unity of the Fairies and the Spirit Guides. Human boy Aiden, son of a fallen spirit guide, unbeknownst to him is in the middle of the love triangle and the source of Meridian's obsession. In a race to save her father from the Hall of Souls and a fight for humankind, Meridian is on the horizon to finding her soul mate and taking back her home of Etheria until the Fairy Queen's deception becomes the ultimate price.Add to GoodreadsAmazon * Apple * B&N * Kobo
My series is fantasy paranormal and the characters are actually inspired by real people. Personally, I am a wife and mom to three boys. I am an animal lover especially horses that I used to ride, train and show. Someday will do once more! I hold a BS in Business Administration with a minor in Marketing. I graduated with a 4.0 and made the National Dean's List 2 years in a row. I like many kinds of books. Paranormal is my favorite and anything self help, self motivation. I also like romance novels. I love chocolate, coffee, my family (not in that order), the beach. Being born a Pisces make it impossible to not love the water…especially the ocean. Website * Twitter * Instagram * Pinterest * Mix * Bookbub * Amazon * Goodreads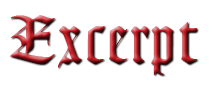 Meridian & Aiden in the dark realm
Relic gave Karma a confident nod before he turned to Meridian.
"Meridian, do you remember when we very first came to the dark realm to retrieve the fairy
book for Selena? When we first came in here, what was it Talon said? Remember, he said that
things do not appear as they are. That we had to be ready for the worst part of ourselves. Demon
illusion blinded Kieren, thinking he saw an old bandmate. You, Meridian; you were the one who
brought him out of it." Relic nodded to Aiden, who looked for a place to hide in shock of what he
saw.
Meridian watched Aiden with sad eyes and hesitancy to maintain her sights on him. She
dropped her eyes away from Aiden, staring at the ground, shaking her head. "NO! He thinks I am
a demon. He thinks the one swirling in the gale-force winds is me!"
The guides looked upon the nymphs who only had so much time. Relic darted his eyes
downward, getting carried away with his own thoughts, in desperation.
"Meridian needs so much just like before, when things went haywire. The last time we were
all here with her, she had the love and support of her father, Caius. How can I give her what she
needs? How can I bring the same conviction to help her find the faith within herself to save
Aiden? Aiden, the one that has taken the heart of the one I love."
Relic looked into Meridian's tearful eyes. "Meridian, you can do this. You can help Aiden
overcome whatever Astaroth has done to him. Remember what Ridge told you back at Esmra's
when you first awoke after the ritual at her house. He told you that evil could not be fought with
evil. Knowledge is power, and with that power you can rescue Aiden. Turn your fear over, allow
your love for Aiden to guide you. Love Meridian. Have faith in who you are."
Relic locked his hands into a strong grip around Meridian's shoulders. She looked to Relic
and drew a hard breath while he continued. "I know if roles were reversed, Aiden would walk
through fire for you."
Meridian watched Aiden, who stood in confusion and fear. A look that Meridian was not
accustomed to. Relic's words resonated with her as they echoed in her mind, she recalled her
memory of the first time she saved someone. Kieren, when he was lost. Without a word, and
through the howling winds from the funnel, Meridian walked over to Aiden.
Suddenly her mind took her back to the night she saw Aiden at Stephanie's bar for the first
time. As each step she took, another flash of memories surfaced within her mind. The clouds that
hovered in her memory were breaking free, and now she recalled the night Aiden showed up at
Tallulah's after they met. All she could see was Aiden's bright smile and kind eyes looking at her
when he drank the tea, he forced down to make her happy.
Her gait quickened, her heart pounded with rage, fear, and excitement at the same time. As
she approached Aiden, he was going through his own rollercoaster of emotions with what his mind
was telling him was coming for him.
To Aiden, he saw a demon in a swift movement, a demon with a lion's head and the body of a
bird with sharp wings. As Meridian spoke to Aiden, all he heard was guttural growling, giving rise to
the hair on the back of his neck. Astaroth called from within her trap within the tunnel.
"Aiden, no! Runaway from the demon!" Astaroth shouted.
Meridian hearing the demoness demand him, she moved quicker, bringing her hands up.
With her palms up and her sights locked onto Aiden, she closed her eyes hanging onto the
memories they shared. She slowed her racing breaths and went within the furthest reaches of her
mind and submerged her thoughts and energy into everything about Aiden and herself. She
whispered the same message she said to him the first time they encountered one another under the
old Oak tree at Aiden's home. "Aiden, I have been with you all of your life." Meridian continued to
move toward Aiden, opening her eyes. She repeated herself.
"Aiden, I have been with you all of your life." Meridian closed her eyes once more. "Nothing
can break the ties of twin souls. We were meant for each other. Not everything you see is or
remains. What is lost can be found." Meridian whispered.
The growling demon that Aiden saw in front of him changed, and with a wave of slow
motions, the image looked to submerge into invisible waters and from it, appeared a different vision.
The growling slowed and turned into the melodic tone that he recognized as Meridian's voice.
Aiden stopped and stood still as if to face his deepest fear and with each step that Meridian took, the
hesitation that was fueled by demon trickery dissolved and revealed a heart-warming vision. A
vision of the young woman that Aiden fell in love with when he first set eyes on her, the image he
saw the night she revealed herself to him on the night of his senior prom. A being so bright, he
squinted.
Meriden's palms and wrist were turned upward, and his eyes dropped from Meridian's glowing
face, to survey her exposed wrists, and there the hologram of the infinity mark across her wrist
appeared as if the mark itself seemed more clear than anything else around him.
A smile appeared on Aiden's lips; the serious look disappeared giving way to the glow that
Aiden carried whenever he was in Meridian's company. His shoulders dropped, and his chest
moved outward as he took in a large breath followed by a collective sigh of relief. As his eyes rolled
upward to her face, and he watched Meridian's platinum blonde hair appear in the place of the fierce
lion's mane, and her otherworldly green eyes emerged through the evil red eyes of the demon that
stood once before him. Aiden brought his trembling arms away from his body, toward her as if he
could no longer wait for her to be in his embrace.
"I am always with you, Aiden. I love you." Meridian whispered as she arrived just inches
away from Aiden who relaxed with the revelation that appeared in front of him. His sacrifice, his
undying loyalty, and steadfast determination were not in vain.
At this moment, the one he gave his life for appeared to him as if he were indeed in a
nightmare, to be awakened to a reality that happily ever after isn't something so far out of reach.
For all the unknown, the blind faith and the hope, at this moment, it was now Meridian saving
Aiden.
While the twin souls were wrapped up in their own world apart from the reality of the dark
forces that surrounded them, within the funnel that the nymphs were losing control over, Astaroth
shouted. "No Aiden, it is a trap, do not believe that vile demon!"
Aiden's face furrowed, and he broke his eyes away from Meridian to survey the demoness
locked within the nymphs funnel, then he brought his eyes back to the real Meridian, and he studied
for her just a few moments, with a hint of hesitation.
Meridian leaned into Aiden putting her face into his chest as she always did when they were
together in their past life. She looked up at him and bought her arms upward she cradled his face in
her hands as he lowered his face, his eyes were full of questions but driven by an unspoken message
that throughout the doubt, his soul no doubt connected to his other half.
With his other half that held his fate in her hands, as their lips met created an explosion full of
bright stars, swirling within a nebula like an image that spun around them as if the universe at that
moment collided together to create something so great, to adhere to something so mysterious.
Before their lips connected, she whispered, "The greatest mystery is who we truly are." At that
moment, their lips touched for a cataclysmic reckoning that even the demons could not stop.
The nymphs lost their hold on the funnel, and just as the demons were set free from the
funnel, they charged toward Aiden and Meridian with their gruesome arms stretched out, like rabid
animals, rage and a black hole need to stop the good in the world as they knew it, were mere
seconds away. With Talon and the guides, they dashed to ward off the demons but were too far
behind, and it appeared no matter how they pressed on, they could not reach the soul key locked in
an unbelievable realization not for just them, but for those as a witness.
Just as the demons were an arm's length away from the pair, lost in their own world, an
explosion within the dark realm shot up around the couple hurling the demons into the air several
yards away. And just like that, in a blink of an eye there they all appeared having escaped the dark
realm unscathed.
There they all stood in Tallulah's front yard as though they were never in the dark realm.
Meridian and Aiden were toe to toe still wrapped in their embrace. The guides looked around in
shock and confusion, while the fairies had taken a moment to look at the two human beings that
longed to see the company that showed up at their doorstep. Hand in hand as the best friends they
were, Tallulah and Esmra stood and held one another. Esmra gasped and brought her frail hand to
her mouth when she saw the fairies. Under her hand, she said to Tallulah, "They're back."
Follow the tour HERE for special content and a giveaway! Meridian Chronicles Blog Tour and Give Away- New Book Release! 'Keepers & the Soul Key'