I've bought this deal several times. It has always arrived. These little Igloo reusable ice block or reusable freezer packs as some like to call them come in handy.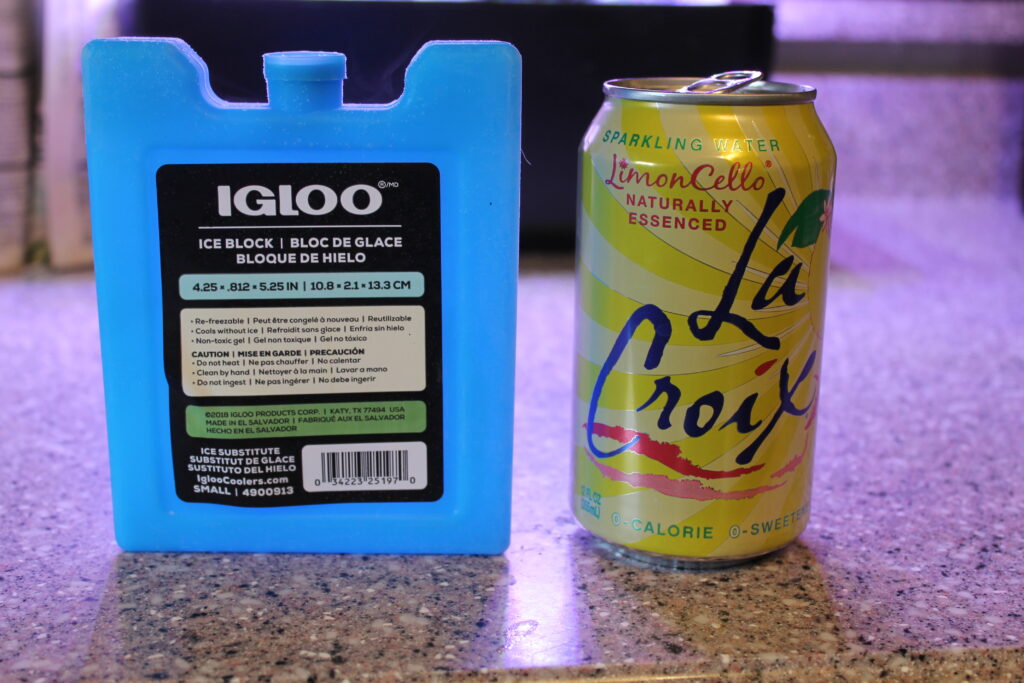 These just slightly taller than your average soda can. They're also pretty flat. They're easy to wipe off so if you have a leak in your lunch bag or cooler, no worries. Just throw these little guys in your freezer and they're ready when you need them.
I take them in my insulated lunch pack all the time. I use them for the kids lunches too. Here I have one in my son's Fortnight insulated lunch bag. You can see there is still plenty of room to pack a drink and food.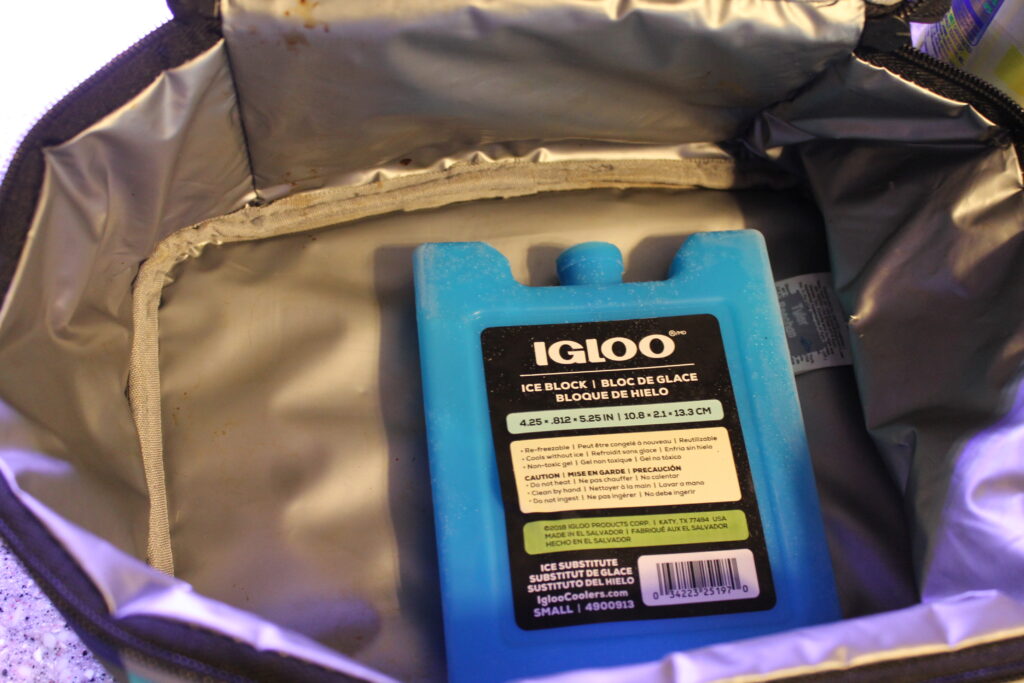 I believe I have about 4 of these now. One for each of our lunch bags. I also like to use these in our larger picnic basket we have. It works well for day trips to local parks or keeping drinks cool on road trips.
I used to try to keep and reuse those ice packs that come with frozen food orders but I found that they leak and aren't really meant to be reused multiple times. I ended up throwing out the ones I had and replacing them with these small Igloo ice blocks.
frugal tip
Having a party and need to keep things cold? No need for the expensive gadgets. Simply place one or more of these little Igloo cooler packs in a large container then place a small container on top. You'll be able to keep veggie, fruits, dips, and chilled treats cold without worry of running out of ice or ice melting and splashing around on your food table.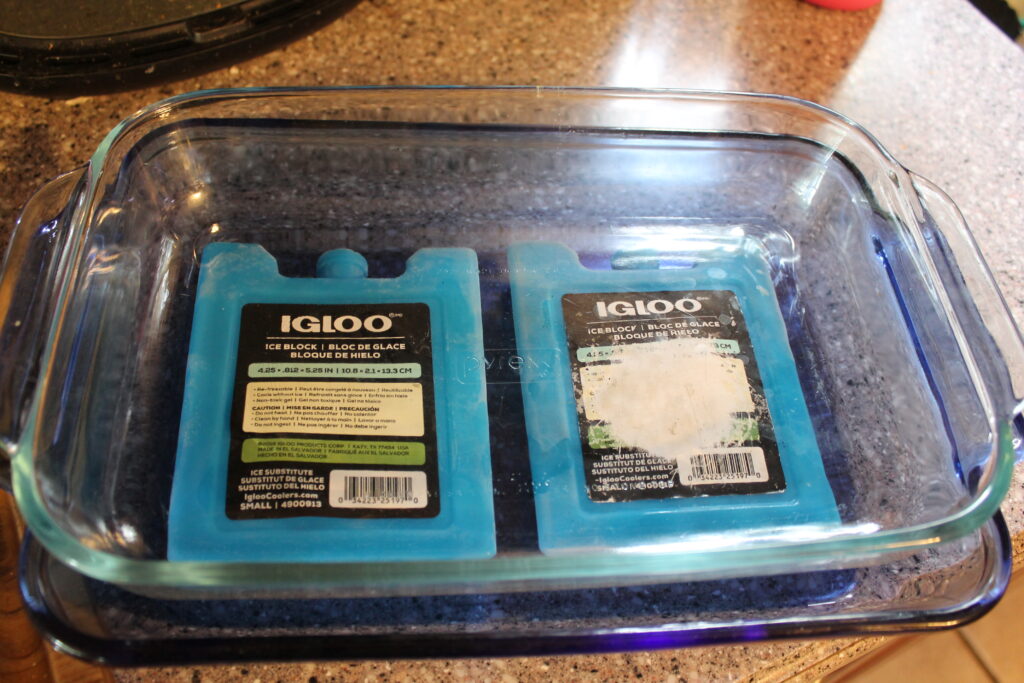 You can also do this with other food storage containers depending on how much room you need and if you need a lid.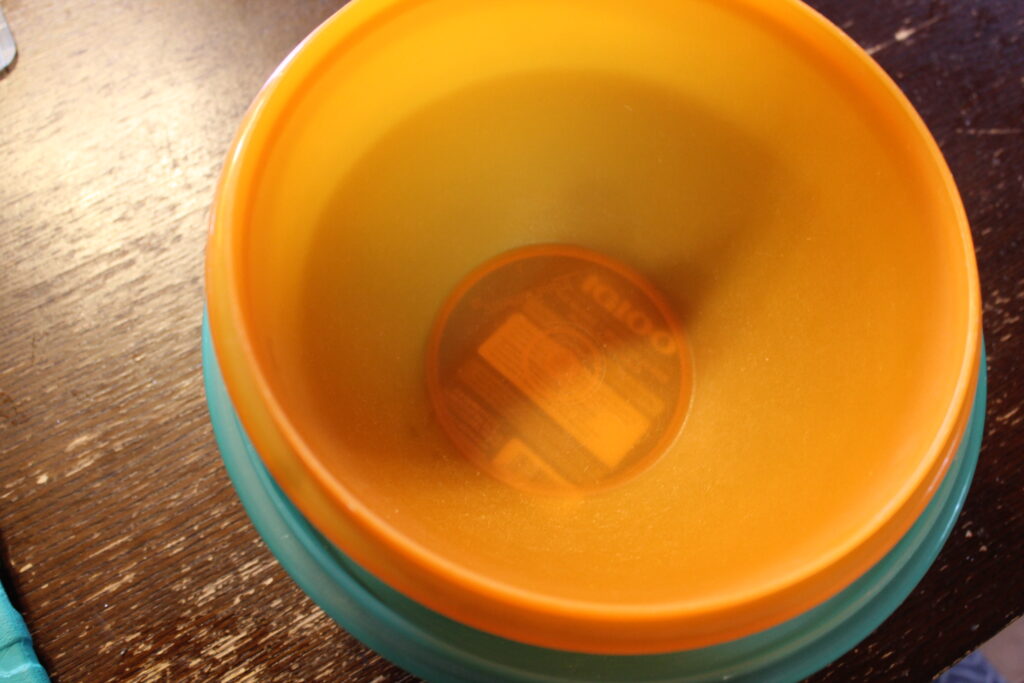 Gift guide idea
Here's some ideas to incorporate the small Igloo ice block into gift ideas.
gift a small insulated lunch bag with one of these Igloo ice block inside. If you want to add more consider a small thermos or a small pack of snacks with the gift package too
Gift a small cooler with a few of these small Igloo ice blocks inside. Include a few of your recipients fave drinks such as a 6 pack of their favorite soda, sparkling water, or a few bottles of bottled water.
Gift an insulated picnic basket. Include a few of the small Igloo ice blocks and things that may come in handy on a picnic like hand wipes, eco-friendly disposable utensils, or a few snacks
Here's the deal
Amazon currently has these small Igloo ice blocks on sale for 98 cents each. Free shipping if you're a prime member.
Walmart also has this compact sized 9 qt Igloo cooler for $12.98 at the time of this post, that would be perfect for one of the gift ideas I posted above.
This post does contain affiliate links. I will earn a small commission from sales made through my links. This is NOT a sponsored post.