Hell On the Highway The Raven Boys Series Book 2 by Stephanie Nichole Genre: MC Romance
Jude is used to doing everything on her own. There are two people that she knows she can rely on, her father and best friend Kai. However, her father's failing health has her barely managing financially. Between nursing school, medial bill co-pays and everyday life she's struggling. Her only saving grace is racing. When she gets an inside invite to the elusive Brody Raven drag races she knows she can't refuse. Brody Raven is the youngest and wildest of the Raven brothers. They own and operate a local bar as well as the Raven MC. However, Brody loves to drag race and it's no secret that he runs an illegal drag racing set up behind the bar. Brody isn't prepared for Jude and his cocky, undefeated attitude catches up to him behind the wheel of his car. However, losing is the last thing on his mind once he lays eyes on Jude but she has a secret, a big secret, that could completely tear them apart. **read as a standalone **Goodreads * Amazon
Twin Flames The Raven Boys Series Book 1 by M.A. Lee
Ivy Allan left home and never looked back. Ivy believes she has enough distance between her dark past to be able to live as the new Ivy- the girl no one knows. However, when she arrives at college and befriends wild-child Lacy, her journey to a new life is distracted by a Raven Boy. Jameson Raven only loved one thing; his motorcycle. Being every girls wet dream, Jameson is a legend in the motorcycle club world. Never taking life too seriously, this cocky bad boy didn't care about anything or anyone other than his clubhouse. But, that all changed the day he met Ivy. After a chance encounter with Ivy, Jameson finds himself intrigued by the mysterious girl who seems unaffected by his appeal. Only, Jameson won't take no for an answer when it comes to Ivy. What begins as a troubled friendship quickly evolves into a wild and steamy romance. With an enemy of the Raven Boys set out to destroy the Raven Clubhouse Jameson and his brothers will stop at nothing to save their clubhouse and their family name. With Ivy's help, Jameson discovers what is really worth fighting for. And both Jameson and Ivy are willing to get burned in the process of finding love. **read as a standalone! **Goodreads * Amazon**Book 3, Entangled Rivals releases in July and Book 4, Burning Hearts releases in August!!**
Stephanie Nichole lives in a small town with her family in New Mexico. She graduated college in 2010 with a degree in business and accounting. However, her true passion is all things book related. As a student English and Literature were her favorite subjects. Weekly library trips with her mother also helped instill her love for books. Stephanie would look forward to summer most of all, not because she was out of school but for the summer reading groups at her local library. After a friend's encouragement she started her author journey in 2016. Stephanie is an avid book, music and old Hollywood movie lover. When she's not busy reading or writing she's probably binge watching Netflix or PassionFlix. Some of her favorite authors are: Edgar Allan Poe, Abbi Glines, Colleen Hoover, Alessandra Torre, K. Bromberg, Tarryn Fisher, Nicholas Sparks and F. Scott Fitzgerald. Stephanie also loves to connect with her readers on social media. Facebook * FB Group * Twitter * Instagram * Bookbub * Amazon * Goodreads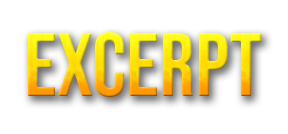 I watch as she turns around and starts to head back for the front door. "I'll see you around
speed princess."
Jude looks over her shoulder, a slight smile on her face. "At the finish line, you can bet on it."
I watch her sashay up to the steps. Damn, this girl is a spitfire and I love it. No wonder I can't
seem to shake her. I'm not sure I'd want to even if I could. I climb back into the car and head
toward the diner. As I drive, I try to list all the reasons why harboring these thoughts for Jude is
a bad idea. I try to talk myself away from everything,, but I realize I can't. I'm screwed.

Follow the tour HERE for exclusive content and a giveaway! a Rafflecopter giveaway