My kids and I have visited Fun Slides Carpet Skatepark on several occasions. Each time we've gone they've added more features. This newest feature is so exciting for the kids.  You can check out our review from our last visit to Fun Slides Carpet Skatepark HERE.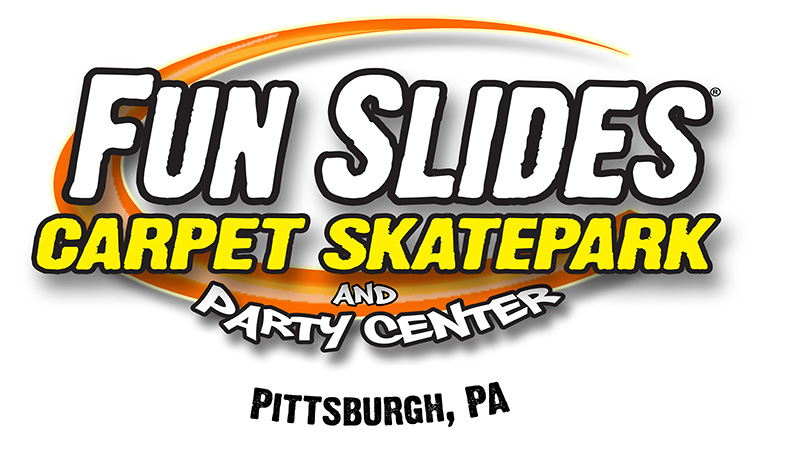 Not valid with other coupons or offers.
.
Fun Slides Carpet s Skatepark & Party Center www.funslidespark.com is under new ownership – this entertainment facility known for our unique brand of blacklight sliding family fun, excellence in providing awesome birthday party experiences for our customers ages four through teen and skate staff that love to teach people how to carpet skate and do cool tricks.
What is Carpet Skating you may ask? From the makers of EZ Moves Furniture Slides, this unique and cool type of fun is so easy to learn. Skate instructors strap plastic skates on the bottom of your athletic shoes, give a demonstration and then teach you to slide in minutes. Kids and parents alike love to carpet skate because as our motto says…"You Were Born to Slide!"
Now you can have even more fun at Fun Slides with our Xtra Activities. Plus when you add one or more of these attractions to your skate time we add an XTRA HOUR of skating automatically (time permitting).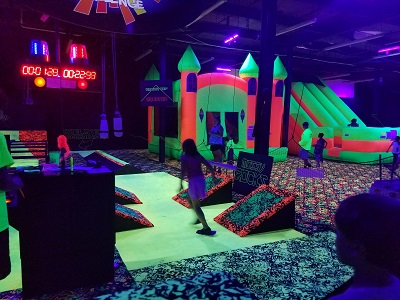 Xtra Activities include:
Super Ninja Challenge- How fast can you go through this super cool obstacle course of speed and agility? Remember to #Tweetyourtime (for skaters 185lbs or less)
Dodgeball- Kids get your team together and have a blast or parents take on some kids and show them who rules. (for skaters and non skating parents)
Bounce House Area- Two giant inflatables, a glowing bounce house and slide make up our new Bounce 'N Slide area. Combine it with our Butt Slide area for toddlers or special kids to sit and slide for an awesome time of indoor fun!
And now our all new Carpet Hockey!
Hours vary during the year so check the calendar on the website for details. Open most days when school is closed.
Be sure to check out …Special Kids Nights, Birthday Parties and Field Trips
Fun Slides owners and staff are in the process of completing training from Autism Village, an organization that helps businesses become Autism Friendly. It is our goal to support families with children with Autism by becoming aware of their needs and making accommodations to our business to meet those needs. When a family with special needs children is looking for a good place to go which is safe and makes them and their children feel comfortable, they will know they can choose Fun Slides Park which is staffed by understanding and helpful people.
Save $35 off birthday parties and $5 all open skate + attraction through the US Family Guide coupon