Flobella Adventures in the Creative Idea Dimension by Altheta G.D. Waverly Genre: MG Fantasy
Flobella is a creatress but doesn't know it. Orphaned when she was four, twelve-year-old Flobella now lives a sad, drab life with her cruel aunt and uncle. Only painting and the maybe-memory of a woman who might be her mother hugging her in a purple garden makes her feel alive. But one day while painting, the swirl of colors begins to lift off the page, revealing a tiny fairy named Mumu whom Flobella follows through the spiral into the Creative Idea Dimension, a land of imagination and ideas. When Flobella misses her opportunity to exit the spiral, the only way home is to follow the creative path to a gold door and Evo, a wise man who lives beyond the door and can help her find her way. Along her fantastical journey, she meets an array of magical creatures, each of whom presents a different creative path. But in a world of possibilities, she must find her own way, and the ruminudgies will do anything to stop her from fulfilling her destiny, as the dimension of creativity hangs in the balance… An inspired and creative adventure awaits in an imaginative Alice-in-Wonderland-like fairy-tale world—where mysterious gardens, dark forests and magical fields are populated with wizards, talking ladybugs, white idea birds, a quantum kitty, andTimette, a lavender tea-loving time guide, and more—in this exciting first book in the Adventures in the Creative Idea Dimensionseries by debut author Altheta G.D. Waverly. Goodreads * Amazon
Altheta G.D. Waverly created Flobella's Adventures in the Creative Idea Dimension to immerse the reader in a creative landscape. She lives with her family (a mini creative collective) in a garden state not too far from the ocean and loves to visit lavender groves. Website * Goodreads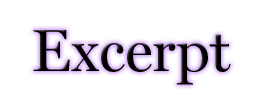 Maybe add this excerpt as well its about the kitty:
Flobella looked down at the shiny floor and noticed a cat was laying only a few feet away from
her, stretching its
exceptionally long body from one side of the cottage to the other. The cat extended its front
paws, dipped its
shoulders, curved its back like a crescent moon, and lengthened its hind legs as its paws slid in
either direction
across the slippery floor, until its tummy was resting on the wooden sheen.
"Oh my, that's the longest cat I've ever seen," Flo exclaimed. "Why, he looks like many cats."
"Woem! Meow! Woem! Meow!" the pale gray cat started meowing as he arched and replicated
into many pastel colors.
"Qbits, my pretty kitty," Timette said.
"Why does he look like that?" Flobella asked.
Timette bent down and lifted the cat onto her lap and started petting his long hair. Qbit's body
shortened like a retractable accordion and the colors faded as he sat on Timette's lap.
"When Qbits gets nervous, he starts to make lots of copies of himself so he can have more
possibilities. He's a Quantum kitty! And you, Flobella, are making him very nervous."
"Odd, he looks like a stacked paper doll or colorful accordion that expands and compresses," Flo
said with curiosity.
"Not odd at all! He's only odd to you because you think everything has to follow the rules of your
dimension," Timette scolded.
"Mumu, tell Evo he may have made a mistake. If Flobella is as creative as he thinks she is, she
wouldn't be such a dimensionist," Timette called out, her words echoing through the cottage.
"I'm not a dimensionist! Flobella said in defense, "What's a dimensionist anyway?"
"Someone who thinks their dimension is the only one and has trouble accepting anything
different when they go into another dimension," Timette explained.
"That's ridiculous! I didn't even know I was in another dimension."
"You Flobella, are a dimensionist!" Timette said while pointing her finger at Flo. "But hopefully
if you spend a little time here, you won't be for long."
"All I said was why does the kitty look like that?" Flo said in her defense.
"Never mind, the important thing to remember is we're counting on your abilities and
willingness to be open to possibility," Timette said as she pet Qbits.
"Now Qbits is relaxing. Poor kitty, you frightened him into more kitties then I've ever seen
before."
"I'm sorry; I didn't mean to frighten him. Here kitty, kitty." Flo bent down and pet Qbits as he
wrapped his fluffy body around her legs and started purring.
"Aw, he's so cute. I think I rather like a cat with many possibilities. It makes them extra fluffy."
Qbits started purring loudly as he continued to circle around and around Flo's legs.
Timette bent down and unraveled Qbits from Flo's legs and said, "Now, now Qbits, you be a
good little kitty and run along."

Follow the tour HERE for exclusive content and a giveaway! a Rafflecopter giveaway