With summer arriving and 52% of Americans reporting having unused vacation days last year, the personal-finance website WalletHub today released its report on 2019's Best & Worst Cities for Staycations as well as accompanying videos.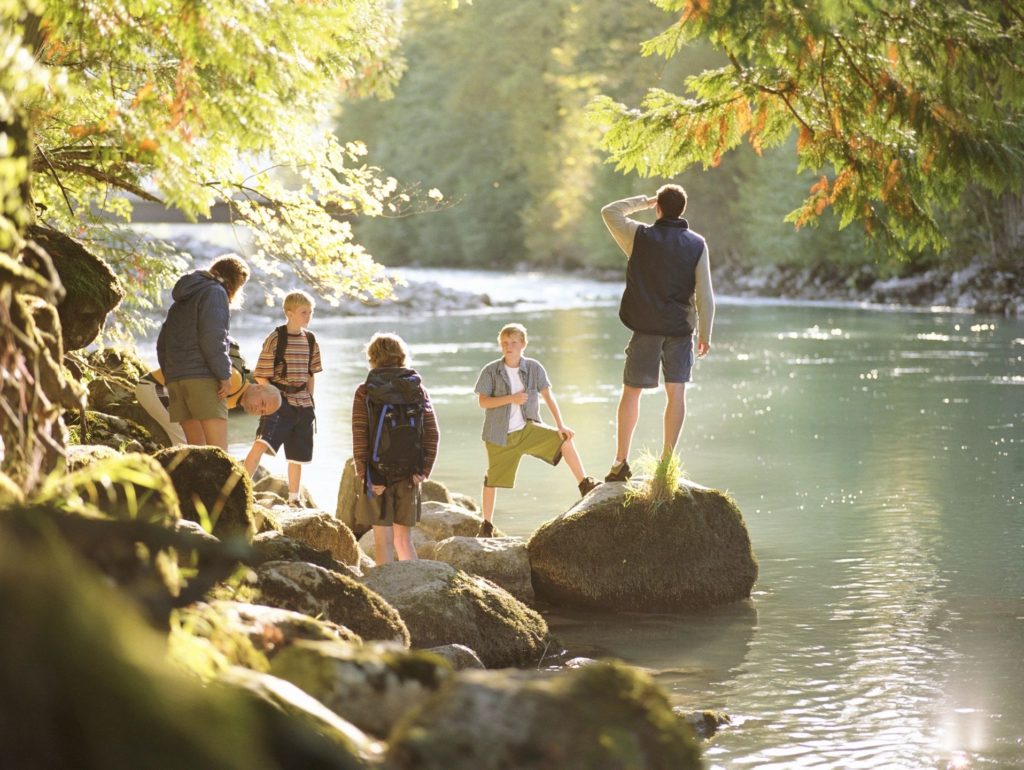 To identify the best spots for staying local, WalletHub compared more than 180 cities across 43 key indicators of a fun-filled yet wallet-friendly staycation. The data ranges from movie and bowling costs to spas and wellness centers per capita to cost of house-cleaning services.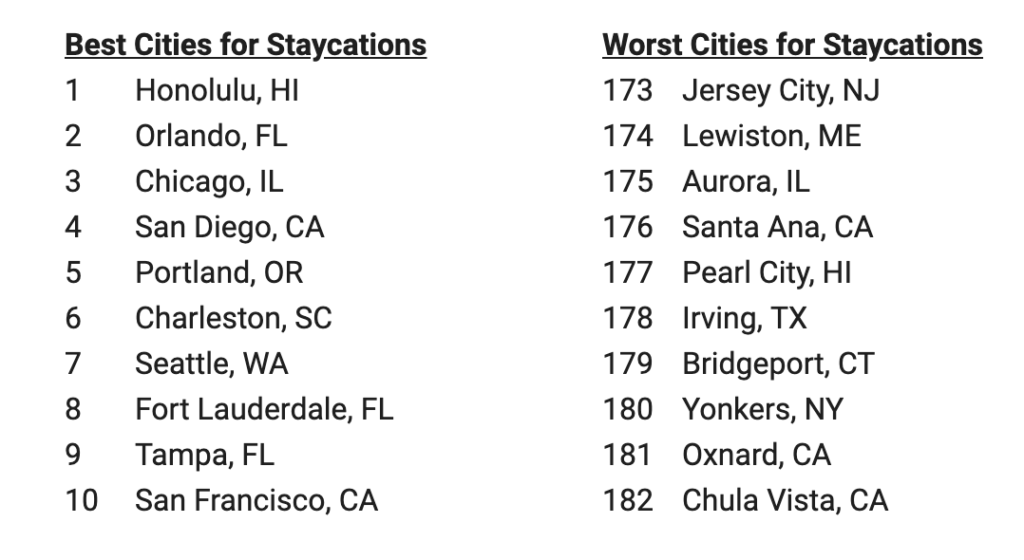 Best vs. Worst
Orlando, Florida, has the most zoos & aquariums (per square root of population), 0.0135, 45 times more than in New York, the city with the fewest at 0.0003.

Portland, Maine has the most parks (per square root of population), 1.2931, 21 times more than in Hialeah, Florida, the city with the fewest at 0.0616.

Honolulu has the most tennis courts (per square root of population), 0.3495, 24.1 times more than in Gilbert, Arizona, the city with the fewest at 0.0145.

North Las Vegas, Nevada, has the lowest cost of house-cleaning services, $73, 7.1 times less expensive than in St. Paul, Minnesota, the city with the highest at $518.
To view the full report and your city's rank, please visit: 
https://wallethub.com/edu/best-cities-for-staycations/4341/
We're actually doing a staycation this year. Pittsburgh actually has a lot to do. Being a smaller city I'm surprised it didn't make the list with how many things there are to do. We're planning on taking the kids to the National Aviary next week. We will be attending a preview event for the 2019 Pittsburgh Children's film festival next week as well.
IF those things aren't up your alley there's also the Children's Museum, PPG Zoo and aquarium, Carnegie Science Center, Gateway Clipper, Catching a Pirates, Penguins, or Steelers game, Riverhounds soccer games, several malls, Andy Warhol museum, Kennywood park, Sandcastle, Phipps Conservatory, Catch a show at the Benedum Center, shop at one of the best known outdoor markets at Market Square, Rivers Casino, …I really could keep going but that gives you an idea. Honestly I live fairly close to Pittsburgh and I still haven't done everything there is to do.