I will receive a referral bonus for any sign up through these links. No other compensation will be received.
TopCashBack has another awesome deal for NEW members.  Get a FREE Soft Soap body wash value pack (that's 2 bottles of body wash) free after cash back. Plus if you add another item to your cart to make your cart equal $10 or more you'll also earn a free $10 GAP gift card!  Hurry though, this deal expires July 10, 2017.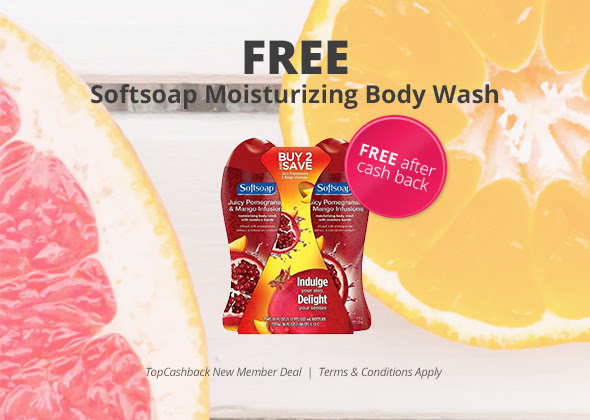 Here's How:
1. Sign up for TopCashBack here (it's free)
2. Go to the the TopCashBack deal page here and go through the link to ensure you get the cash back credit
3.  Add the SoftSoap body wash 2-pack to your cart (currently $5.49) If you want the free GAP gift card add another $5.51 of items or more to you cart of any item(s) you wish)  If you only want the softsoap freebie you do not need to add anything else to your cart. NOTE: Cart total will need to total $10 before shipping and tax to earn the free GAP gift card.
4.  Checkout. Once your transaction is confirmed you will receive $6.30 cash back within 14 days. If you ordered $10 or more in items you will also receive your GAP gift card then.
Reminder: This deal is for NEW members only! This deal expires July 10, 2017.