Exile in Darkness by Annalisa Carr Genre: Paranormal Romance, Urban Fantasy
Heritage and magic matter to the London covens. Aristocratic witch, Isabella Pethany, has heritage but not magic. Underworld powerbroker, amnesiac vampire Maldit, has magic but no heritage. Lukas Sindis, coven sorcerer and famous psychopath, has both. Isabella knows her null magic status makes her an embarrassment to her family, but since Natalie, her sister, was murdered, she is all they have left. Guilt makes her willing to do almost anything to compensate for her lack of value, but her grandmother's proposal to match her with Lukas, in an attempt to bring strong magic back to their bloodline, is a step too far. When Maldit rescues a strange witch from hunting vampires, his main concern is to limit trouble in his territory. Everyone knows witches are troublesome, and this one is no exception. Her proximity slashes through his damaged memory, allowing him to catch glimpses of his forgotten past. Drugs have suppressed Lukas's magic for almost twenty years, filling him with a reservoir of trapped power. When he escapes, his magic flies free, washing over Maldit and Isabella, and clearing away the spells paralysing both of them. The dark secrets of the London coven are about to explode into the light of day. Goodreads * Amazon
Annalisa Carr lives in the English Lake District, where she shares a view of the fells with three cats. She spent the early part of her life working as a protein crystallographer, a job she found fascinating. She now spends her time writing, in a variety of genres. Science Fiction, fantasy and fantasy romance are her favourites. Website * Facebook * Twitter * Bookbub * Amazon * Goodreads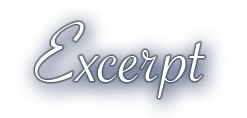 Isabella? Isabella Pethany?
Whispers of her own name floated through her mind. She pushed the pillow aside and sat up,
pressing her hands against her ears. It didn't stop the insistent repetition of her name.
Someone called to her, but who would do a thing like that at this hour of the morning? The
family would all be asleep by now, and the only servant awake should be the doorman.
Her imagination was running riot. She lay down, closing her eyes, but the feeling of being
summoned didn't go away.
Isabella. Isabella. Isabella.
Her name echoed around her skull, louder now.
She sat up abruptly. Next to her, Alfie stirred, growling in his sleep. She ran the palm of her
hand over his shaggy flank and switched the bedside lamp on, before walking to the window and
drawing the curtain back.
Pools of dim light surrounded the bases of the old-fashioned streetlamps. Between them, the
pavement was dark, and the trees in the square cast black shadows over the iron railings. She
opened the window and leaned out.
"Isabella?" The voice was a seductive whisper from below. It was definitely real this time,
vibrating through the air, rather than her mind.
She squinted into the shadows.
The vampire from the bar stood on the opposite pavement, his figure almost hidden in the
darkness.
Maldit.
Her heart beat faster.
His face tilted upwards towards her second-floor window, green eyes glinting.
"What do you want?" She pressed two fingers to the point in her neck where the skin was
thinnest. Her pulse hammered against them.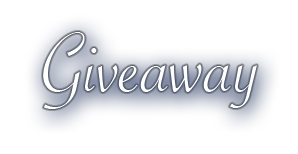 Follow the tour HERE for exclusive excerpts, guest posts and a giveaway! a Rafflecopter giveaway