My advocate links are included in this post. Any purchases made through the links, I will be compensated.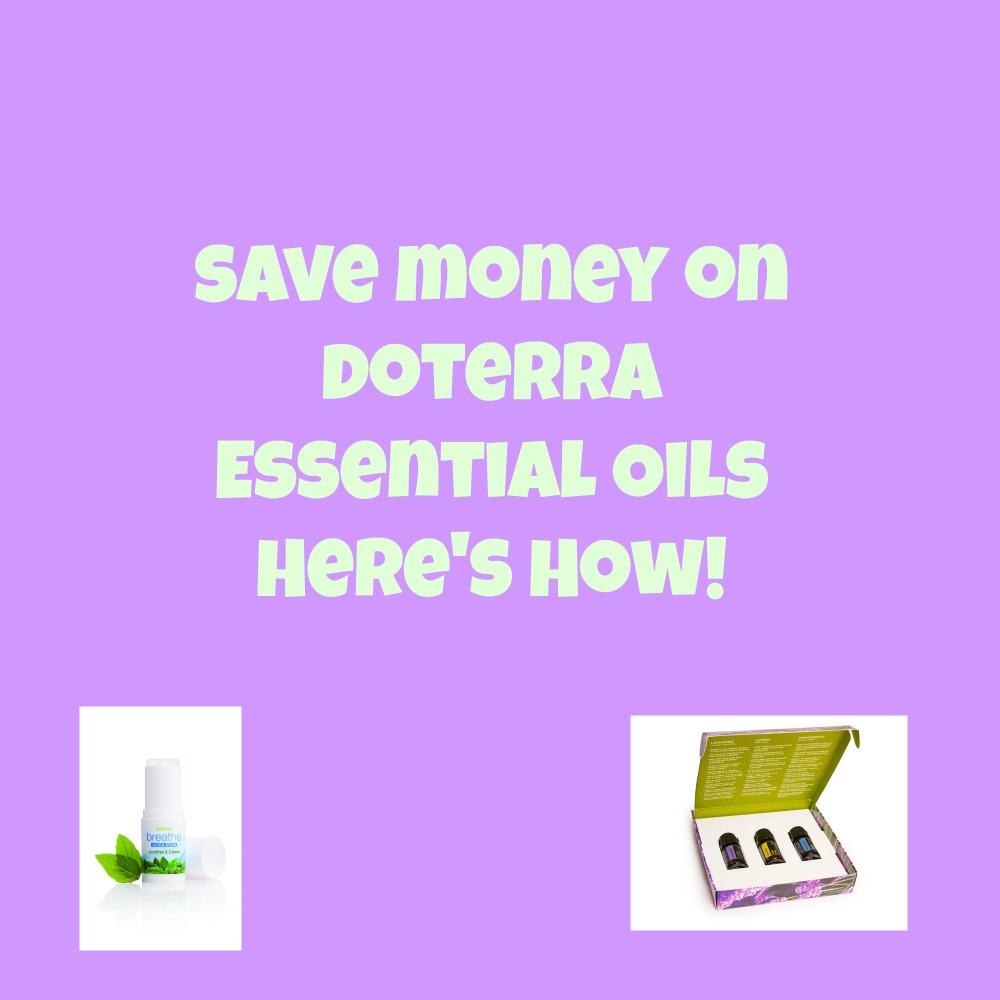 I know the price tag on some essential oils is a bit overwhelming. Trust me, I know, I've been there. You've probably heard the horror stories about buying cheap ones on Amazon or eBay though.  Yes please don't do that. If you're finding it cheap, like really cheap you have to ask yourself why? Do you know the source? What is in it other than the oil you're trying to buy. Often times if you find it cheap it's because it's diluted with something: water, alcohol, vegetable oil, you don't know and that's if they're using something safer to dilute it with. Sometimes they use things like synthetic lavender or synthetic lemongrass.  If it's not pure, it will not have the same effects. If it doesn't have the right effects it might turn a person away from essential oils thinking they don't work.
So what do you do?  Here are some ideas to save money on Doterra essential oils.
Wholesale Customer Account
Wholesale Customer account. You pay $30 and it's good for a year. You can buy your oils at wholesale price. After one year, you can renew for $25 and get a free peppemint oil!  You do NOT have to sell anything and you can take advantage of loyalty rewards points program.
Loyalty Rewards Program
Take advantage of the Loyalty Rewards Program.  I'll admit, I didn't do it on my first order and I immediately regretted it. You need to play $125 order to initiate the program but you are not required to spend that every month. You'll still accumulate LRP even if you don't spend $125. The points can be used on future orders toward free products.
Monthly Promotions
Take advantage of the product promotion of the month.  For example, for the month of April 2017 Breath Vapor Sticks are 10% off. Also if you end up placing $125 LRP order you'll get a free Digestzen in the month of April 2017.  There are different specials like this each month. If you're not sure what they are, ask a Doterra Wellness Advocate like me 🙂
New to Doterra? Here's Ideas to Start Off Right
If you're new to Doterra and want to place an order but you're really not sure what to order you can do one of several things so you start off with a good set a oils to work for you.  I always recommend talking to your Doterra Wellness Advocate.  But, I get it, some people just don't want to for one reason or another.  I started off with the Aromatouch kit because it wasn't crazy expensive compared to some of the other kits, I got a diffuser with it (which I knew I wanted anyway) and it had a nice starter set of oils.   Another kits that's really affordable is the Doterra Introductory Kit. For $30 ($20 if you have a wholesale account) you get a 5 ml bottle of: lemon, peppermint, and lavender. Popular oils with many uses.
[caption id="attachment_8603" align="aligncenter" width="579"]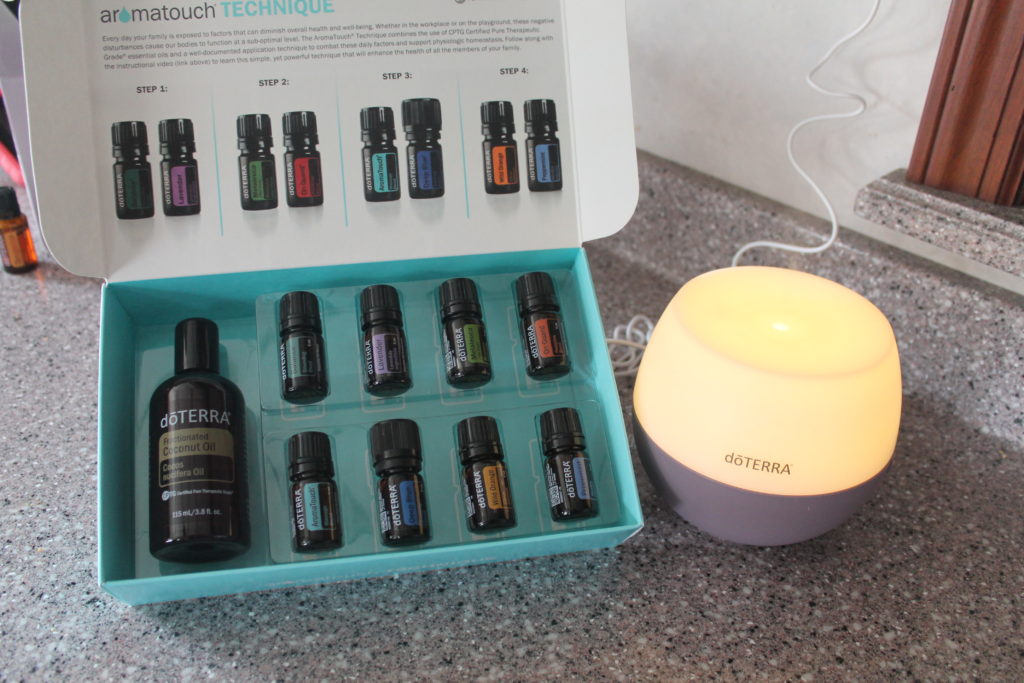 Kits like the Aromatouch Kit come with Doterra fractionated coconut oil[/caption]
Buy Directly from you Local Doterra Wellness Advocate
They may not always have inventory on  hand but they might be able to save you money in shipping when putting your order in with other orders.  Some Doterra Wellness Advocates will offer a local discount or even have sample on hand for you to try before you buy. Not all Advocates can do this, everyone runs their business differently but it doesn't hurt to ask. Even when buying from a Doterra Wellness Advocate online you can see if they have a facebook page to contact them that way.
As a Doterra Wellness Advocate myself I just want to help people with a natural option. I want you to have the best experience possible.  Please contact me, ask questions, I have a wonderful network around me that very helpful as well. So even if I don't know the answer I probably know someone who does.
Visit my Doterra site: http://mydoterra.com/angiebeechan
and follow my Doterra facebook page where you can find info, get answers, learn about specials, and more: https://www.facebook.com/EssentialOilswithAngieB/